1973 Cessna 172 Skyhawk II
Reg # N13231
$68,500
This 1973 Cessna 172M Skyhawk II is in very good shape and ready for its new owner. Paint and interior are in good shape with a nice clean instrument panel. This aircraft is equipped with tundra tires and heavy-duty nose gear. Annual was completed in October of 2021.

Aircraft Specifications:
Year: 1973
Manufacture: Cessna
Model: 172M Skyhawk II
Price: $84,900
Location (nearest city): Greenbrier AR, Airport ID (12A)
Condition: Used
Serial number: 17262594
Registration number: N13231
Total Time: 7462.2 hours
Flight Rules: IFR
Number of seats: 4
Damage History: Firewall was replaced 1997 fully documented.
2,658.9 hours since firewall was replaced no issues after repair.
Replaced leading edge skin and Rib in 1995 fully documented.

Engine/Propeller specs:
Engine: Lycoming, Model O-320-E2D, Serial L-43583-27A
Power: 150 Horsepower
Engine hours: 2,658.9 hours Since overhaul by Lycoming. Engine quotes will be provided upon request.

Propeller: McCauley, Model 1C160/DTM7553
Serial number J1034
Prop Time: 2688.9 hours since overhaul

Airframe:
Complete logs: Airframe & Engine since new
Hangared: Yes
Garmin GTX 335 w/GPS Transponder
Garmin 150 XL GPS
Garmin GDL 39 3D portable ADS-B and GPS Receiver
Terra TMA-230D Audio panel and marker beacon receiver
Dual TKM MX 300 Nav/Com radios
David Clark ISOCom 4 place ICS
7.5/10 - White base paint with blue and red accents the length of the fuselage. Paint is in good shape. All glass is in good shape.
8/10 - Very nice and clean instrument panel. Tan vinyl front and back seats with two tone tan side walls all in good shape.
Interior was refurbished in 2013.
Garmin GA35 WAAS Antenna STC
Zeftronics Alternator controller STC
Bracket Air filter STC
Tundra Tires Airglas/heavy duty nose fork STC
Standby vacuum system STC
Annual: Last completed Inspection 10/1/2021
Transponder inspection 91.413: Last completed Inspection 6/20/2017
Static and Altimeter system check 91.411 Last completed 4/5/2009

Weight and Balance:
Max Gross: 2300
Aircraft Empty Weight: 1471.47
The Useful load: 828.53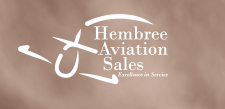 Hembree Aviation Sales
AR
Tell the dealer you saw this ad on
AircraftDealer.com