Inactive Ad
---
The ad you requested is no longer active, however you may be interested in some of the following Cessna 172 Skyhawk ads:
displayAdsHomeRecent
---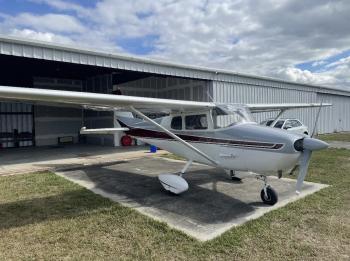 NEW TO MARKET!!! Low Time Cessna Classic Only 3217 TT 238 SMOH (0-300), Stratus ASDB, Digital Com, Stunning Condition, Annual is Fresh Paint is in Excellent Condition!!! Airframe: Total Time: 3,247 Engines: 268 SMOH TCM-0-300 SN 20874D OH date 12-15-12...
...more
.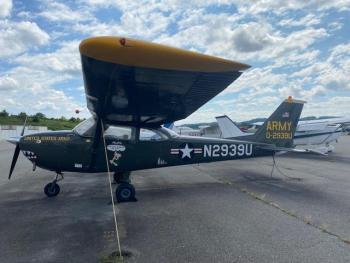 Newly overhauled engine and prop. Nice looking, army inspired design. Very well maintained with low hours. Airframe: Total Time: 3,600 Engines: Continental 6 Cylinder Time: 22 SMOH TBO: 1,800 ...
...more
.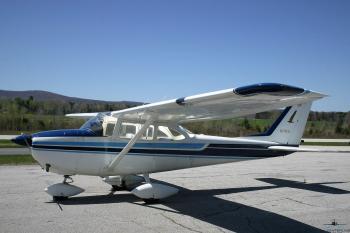 Highlights: Total Time: 3446 Annual Due: 07/2022 IFR Certified, Due: N/A Elt Due: March 2030 Number of Seats: 4 Engine(s) Details: SMOH: 1654 COMPS: 1/74, 2/73, 3/73, 4/74, 5/71, 6/79...
...more
.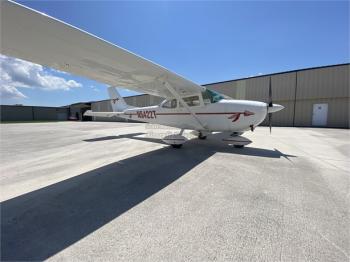 LOW Time 172 Classic 4596 TT 930SMOH King Digital Nav/Com, Stratus Transponder with ADSB, Upgraded Cosmetics Airframe: Total Time: 4,596 Engines: 930 SMOH by JB Engines, Inc 2007...
...more
.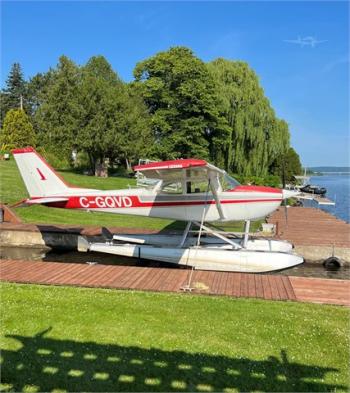 1964 CESSNA 172 (HAWK XP CONVERSION), TT 3694.2, SMOH 392, IO-360-GB (210hp), 2007 O/H, XPSTC SA00728SE, 2017 NEW CRANKCASE/REASSEMBLY 28K, SPOH 44 HRS, O/H 2016, BIG McCauley 2A34C203C FLOAT PROP, NEW AQUA 2400 floats, 2007, HATCHES, WHEEL GEAR, CONSIDER TRADE DOWN TIGER OR 182RG R/N 7784 NEW AQUA 2400 floats, 2007, HATCHES WHEEL GEAR AQUA FLOATS STC SA665CE MANUAL FLAPS LIKE C-180 DIGITA...
...more
.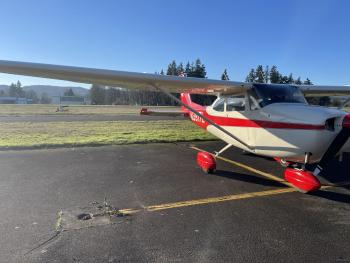 This Skyhawk has recent paint, and the entire airplane is in impeccable condition. Measured by its longevity and popularity, the Cessna 172 is the most successful aircraft in history. One of the most reliable planes on the market perfect for training or gaining hours. Airframe: Total Time:3500 Annual Due:August 2022 Number of Seats:4 ...
...more
.
A two-owner, clean, no damage, Avcon STC'd Lycoming 180-Horsepower upgraded Skyhawk with Constant-Speed Prop, Flint Tip Tanks (Super Long Range = 65 Gallons of Fuel), Power Flow Exhaust, Aileron Gap Seal, King IFR avionics, E.I. Digital Gauges, Intercom, nice paint & interior. Ready to do ! Airframe: Total Time: 5,051 Two-owner airplane. Same owner since 1989! Engines: 230 hours since Fac...
...more
.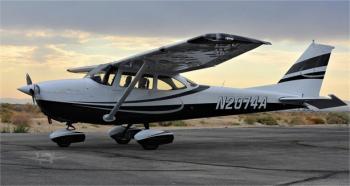 Cessna 172I 4.0 SMOH O-360 ported polished and flow matched built by the best in the world (LYCON) in Visalia CA. Has Airplanes 180HP STC, Powerflow, June annual, 6hrs since new paint/interior/windows Photo window on copilot door, done by the best (Artcraft) in Santa Maria in December 2020. Door stewarts, Medco locks, All Whelen LED's, wig wag wing tip landing lights. Aircraft is at the avionic sh...
...more
.
This 1973 Cessna 172M Skyhawk II is in very good shape and ready for its new owner. Paint and interior are in good shape with a nice clean instrument panel. This aircraft is equipped with tundra tires and heavy-duty nose gear. Annual was completed in October of 2021. Aircraft Specifications: Year: 1973 Manufacture: Cessna Model: 172M Skyhawk II Price: $84,900 Location (nearest city):...
...more
.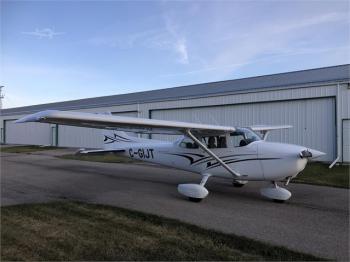 Airframe: Airframe is like new, no damage history. New paint 2017. Exterior plastic parts were replace with Selkirk Fiberglass parts. Wing tips and wheel pants. Abrasion boots installed. TTAF: 2264 Engines: Lycoming Time: 170 SCMOH Props: McCauley Time: 312 Inspection due 2022...
...more
.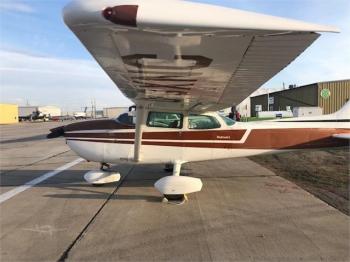 Solid Cessna 172 owned by a corporate pilot, very good mechanically, ready to go flying. Based in Olds or Golden. Good IFR 172 certified Airframe: Total Time: 9223 Engines: Lycoming Time: 1889 SMOH 111 Hours remaining, engine is running great Props: McCauley Time: 3300 ...
...more
.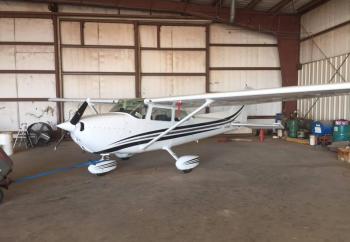 Last Annual, May 2022, All times at annual TTAF: 3,656.2 TSMO: 767.1, Lycoming O-320-H2AD Compressions 1)73, 2)77, 3)73, 4)73 Overhaul Shop, D & B Aircraft Engines, Bethany, OK. 10-18-13. TSPOH: 175.7...
...more
.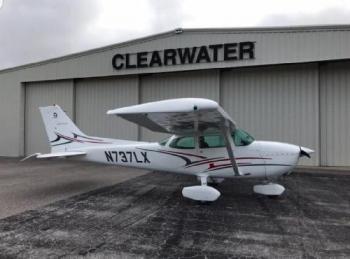 Total Time: 8,081 TT Engine: "0" SINCE MAJOR OVERHAUL Don't miss the chance to own this aircraft. Click
here for more details.
.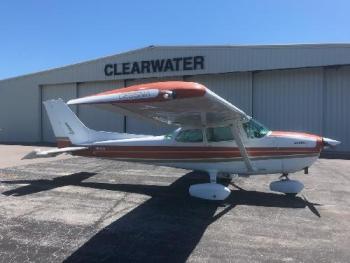 Total Time: 3,550 TT Engine: 180 HP Conversion with "0" Hours Since Overhaul Don't miss the chance to own this aircraft. Click
here for more details.
.