Inactive Ad
---
The ad you requested is no longer active, however you may be interested in some of the following Cessna 182 ads:
displayAdsHomeRecent
---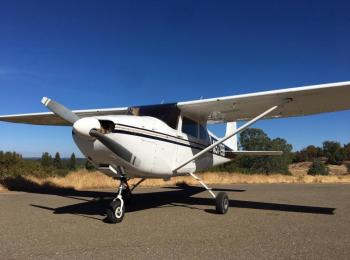 Airframe Time: 4770 Hours Total Time Engine Time: 376 Hours SMOH Continental 0-470, 230 HP. Eagle engines in 2006. Propeller Time: 385 Hours SPOH on McCauley C66 two blade Annual Due: October 2021 Useful Load: 900 Lbs...
...more
.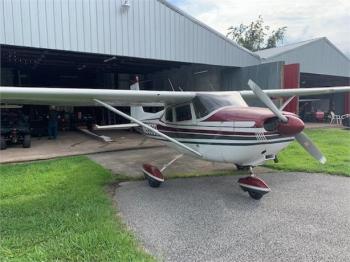 Airframe: Total Time: 3,232 Engines: 246 SMOH Continental 230 hp O-470-L 246 hrs. SMOH by Custom Airmotive in 1990 246 hours SMOH by Custom Airmotive done in January 1990. The logs are complete and consecutive since 1990, but the original airframe log is missing. The engine log is complete since the overhaul. The annual was completed in June of 2020 and the airplane is hangered. ...
...more
.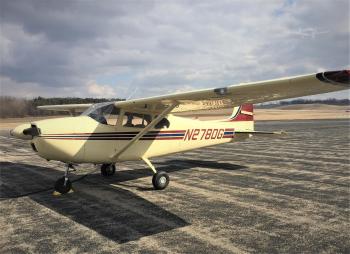 1959 Cessna 182B. 270 SMOH by Magnum Engines (2006). 270 SPOH. 3550 TTAF. Newer interior. Good paint. Attractive in and out! $69000 Airframe: Total Time: 3550 August 2020 Annual Midwest Based Complete Logs Hangared 2007 - removed and replaced forward bulkhead assembly Engines: 270 SMOH by Magnum Engines Inc (2006) New Cam (2006) New ECI Cylinders (2006) Overhauled Carburetor, Magne...
...more
.
This aircraft has been very well maintained both inside and out! Always hangered and the exterior and interior are proof of that! Engine(s) Details: Continental 0-470 Series 1293.94 SMOH...
...more
.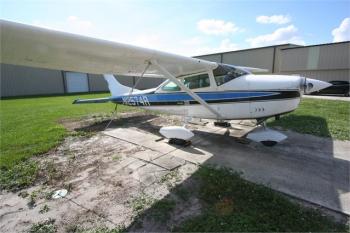 Priced to Sell!! Garmin GPS coupled to STEC 50 AP, Sandel EFIS HSI, Dual GPS systems, Dual Glideslopes, ADSB Airframe: Total Time: 3691 Engines: 1048 SMOH by Airmark (2000) 0-470-R SN133871-7R Props: 91 SMOH 2A34C66NP SN 725321...
...more
.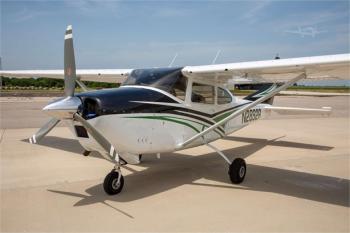 Pax Seats Available • Ground-up Restoration w/New Paint (Strip, Etch and Prime) and Interior, Matching Copilot and Rear Seat • New Texas Skyways 520 Engine Upgrade, 8 Year Gold Warranty w/Nickle Cylinders, Total Drain Sump, etc. • All New Antennas, Long-Range Bladders, Lightweight Starter, Plane Power Alternator & Regulator, Engine Controls & Control Cables, OH Exhaust from Dolly • Spo...
...more
.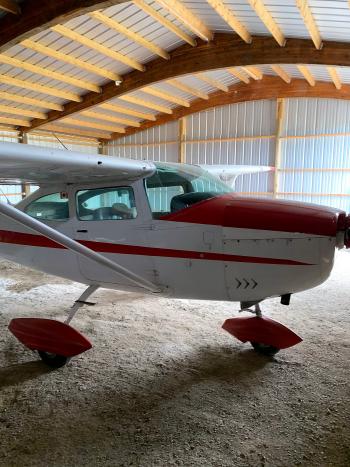 Airframe Total Time: 2590 Hours Engine Time: 1029 Hours Progressive Engines Prop Time: 60 due 2021...
...more
.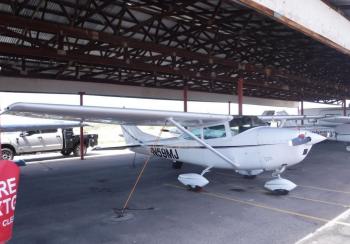 2250 left on the engine before TBO! You'll appreciate the extra horse power on those high density days. A very clean 182N. Located at P33, Arizona. ADSB in and out already installed, a Garmin 430WAAS, and 79 gallons usable. Airframe: 3880 Good paint Minor chips on the elevator, nose wheel pant. The Seller's Daughter had a prop strike in January 2018, professionally repaired with doublers ad...
...more
.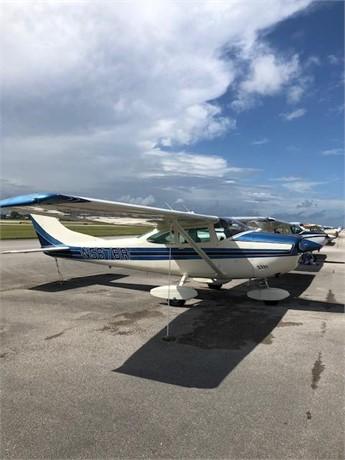 Exceptional Low Time Cessna 182N with ADSB-In/Out. Garmin GNS-430W GPS, Garmin GTX-345 Transponder. Cleveland Wheels/Brakes. Complete log books. No known damage history. Airframe: Total Time: 4,604 Engines: Time: 815 Props: Time: 407...
...more
.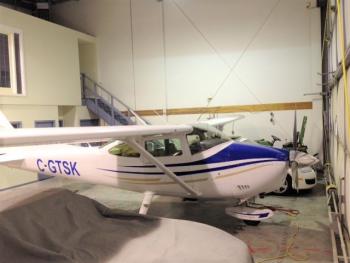 Total Airframe Time: 3227 Hours Engine Time: 647 (by Texas Skyways Engines, 260HP, Fuel Injected. TCM 0-520-U/TS 2500 Hour TBO) Prop: 278 SNEW PROP Hartzell 3 Blade Dec 2015...
...more
.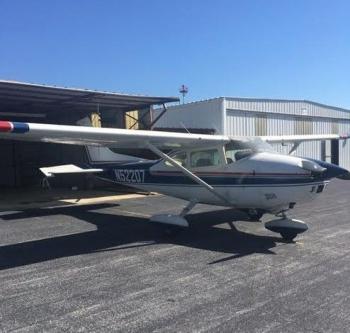 Airframe: TTAF: 4444 Engines: Time: 611 SMOH Props: 1010 SMOH Don't miss the chance to own this aircraft. Click
here for more details.
.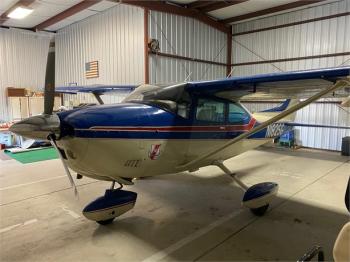 This 182 has been well cared for by the owner and respected maintenance facilities. Airframe: Total Time: 8,935 A well maintanined 8,935 hour airplane. Same owner for 30+ years. The plane was flown by owner in Civil Air Patrol work Engines: Texas Skyways STC for 280+ HPContinental O-550-F/TS (IO-550-F (14)) 1,230 hours SMOH by Custom Airmotive (7/2013) 2,400 hour recommended TBO Pr...
...more
.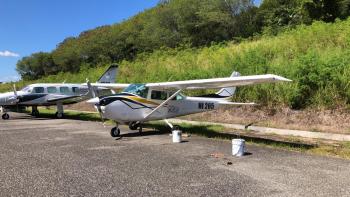 1976 Cessna 182P for sale! Fresh annual 10/19/2018. Located in La Isabela International Airport (MDJB), Santo Domingo, Dominican Republic. Airframe Details: TTAF: 7332 Total Fuel: 80 Gal. Aux Tanks: 2 Engine(s) Details: Engine: Continental O-470 S/N: 1002472 SMOH: 1189 Compresions: Cly. #1: 78/80, #2 74/80, #3 78/80, #4 78/80, #5 72/80, #6 76/80 Propeller: McCauley B2A34C203-B-C S/N:...
...more
.