Inactive Ad
---
The ad you requested is no longer active, however you may be interested in some of the following Cessna 182 Skylane ads:
displayAdsHomeRecent
---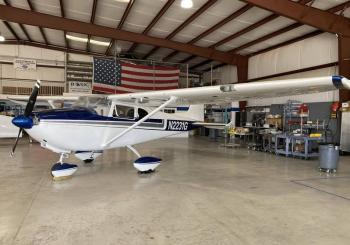 0 time engine, all new wiring, lights, tires, brakes, etc. Don't miss the chance to own this aircraft. Click
here for more details.
.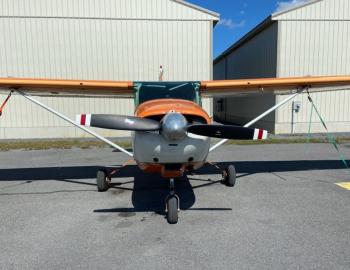 LOW TIME CESSNA 182. Airframe Details: 3800 TT Engine(s) Details: 200 SMOH Don't miss the chance to own this aircraft. Click
here for more details.
.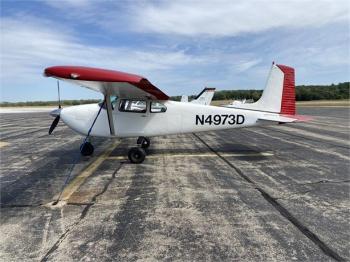 Not your queen of the fleet, but certainly some solid points. 1957 C182A - 4490TT, 850 SMOH (field overhaul in 1979) but - 515 hours since bottom end redone in 1992 by Premier Aircraft Engines in Troutdale, OR, 170 hours since new # 1, 3, & 5 cylinders 5/07, 490 since overhauled #2 cyl in 1/98, 425 since overhauled #4 cyl. Oversize tires, STOL kit, 3 blade prop, 2016 interior, 2016 paint - te...
...more
.
The 182 is an all metal, four seat, high wing, single engine airplane equipped with tricycle landing gear, having a steerable nose wheel and two main wheels. The model 182 was a nose gear adaptation of the earlier, tail-dragging Cessna 180, an airplane that was to become revered for its ready adaptability to a variety of off-airport and on-airport jobs. Airframe: TTAF: 3800 Engines: SMOH: ...
...more
.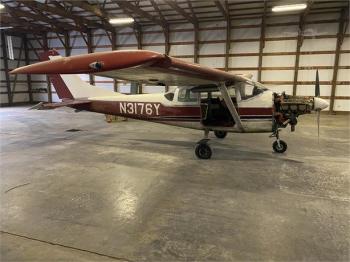 1962 Cessna 182 Jump Plane w Glider Hook - 6220 Total Time and 160 Hours SMOH. $60,000. Airframe: Total Time - 6220 Hours Annual - due at this time. Last annual done 2017 at 6208 hours total time. Engines: Time: 160 SMOH Engine overhaul by Tri State Engines done in 6/2013 – 160 Hours SMOH Engine overhaul w channel chrome cylinders along w carb and mag overhaul...
...more
.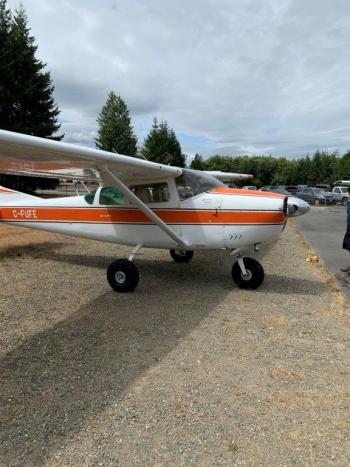 Total Airframe Time: 3596 Hours Engine Time: 2173 (762 STOP) (883 Since Crankshaft and Cam) Prop: 0 (AC Prop April 2021) 86 inch McCauley...
...more
.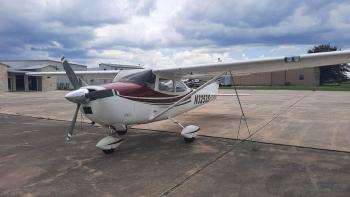 Excellent condition 182 with only about 6 hours firewall forward on a Texas Skyways 550 (2500 hrs tbo, 285 hp), Hartzell Buccaneer, Surefly electronic ignition, etc. Cleveland wheels and breaks, dual G5s, factory long range tanks (70 gal usable), all LED lights, Tailbeacon ADSB. Will cruise at over 170 mph burning 14 gph or fly at 130 mph burning as little as 11 gph. Enjoy all the comfort of...
...more
.
This rare Cessna 182G has only 20 hours since overhaul 3400 hours TTAF. This is your chance to get a low hour Cessna that needs nothing but someone to fly it. It has better than average avionics, a great history and a seller who has attended to every detail. Airframe: TTAF: 3,400 Engines: TSOH: 20 The engine has only 20 hours since overhaul. It is a 0-470R. The aircraft has gross weight o...
...more
.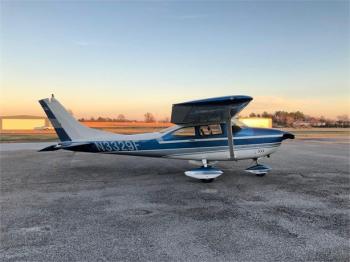 Very Clean 1966 Cessna Skylane w/ 9,523 Total Time and 380 Hours on Factory Reman. Garmin GMA-340 Audio Panel, Garmin 430W, Garmin G5 Digital DG/SHI, king KX-125 Digital NAV/COM, STEC-30 Autopilot. Airframe: Total Time: 9,523 Engines: 380 Hours Since Factory Rebuilt in 2010 Most Recent Impressions: #1. 77/80 #2. 78/80 #3.76/80 #4. 78/80 #5. 78/80 #6. 78/80 Props: MCCAULEY...
...more
.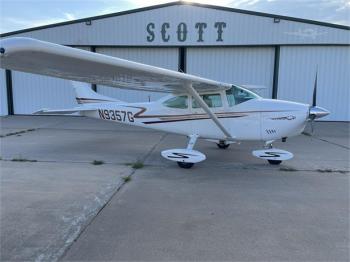 Garmin equipped P-Ponk 300 HP Cessna 182P - Mangum OK - 2K4 Airframe: Total Time: 11,475 P-Ponk 300 HP Super Eagle Conversion 11475 Total Time Damage history - See FAA airworthiness file in service logs for 337 documentation - 7/2002 nosegear repair - 8/1986 nosegear repair - 12/1976 repair Engines: CONTINENTAL O47050 P-Ponk 300 HP conversion w 235 hours SMOH Props: McCauley T...
...more
.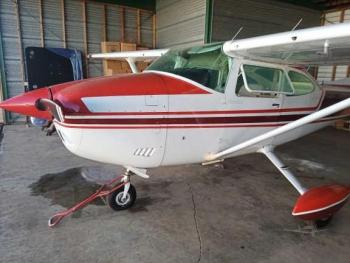 4,000 Total Time 50 SMOH Engine and Prop, One New and One Overhauled Fuel Bladder, New Alternator and Regulator. Airframe: TTAF: 4,000 Engines: SMOH: 50 TBO: 2,000 Props: SMOH: 50...
...more
.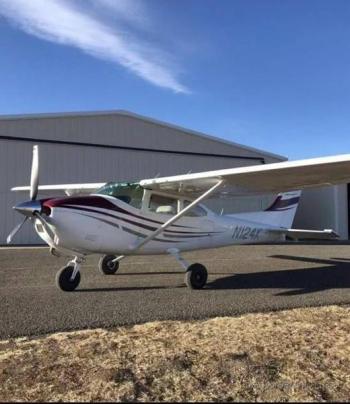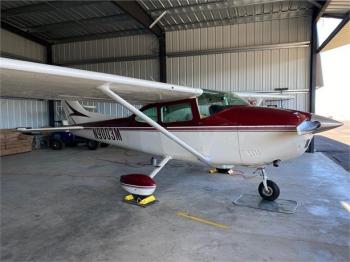 Airframe: Total Time: 3,685 Engines: 230 HP Continental O-470-S 165 hours SMOH by Western Skyways to Factory New Tolerances New Superior Millennium Cylinders Props: McCauley 2-bladed prop 165 hours Since Overhaul (2020) ...
...more
.