Inactive Ad
---
The ad you requested is no longer active, however you may be interested in some of the following Cessna 182 ads:
displayAdsHomeRecent
---
1956 Cessna 182 with only 2900 TTAF. 315 SMOH by Signature Engines. ADSB Compliant. Asking 79,000 Airframe: Total Time: 2,930 10/5/1957 - Landing Accident 4/2/1958 - Landing Accident 6/11/1981 - Wind Storm Damage Engines: Engine overhauled at 2580.6 hrs. by Signature Engines Inc. Cincinnati, OH 350 Hours SMOH TBO: 1500 Replaced at Engine Overhaul 6-New superior millennium ...
...more
.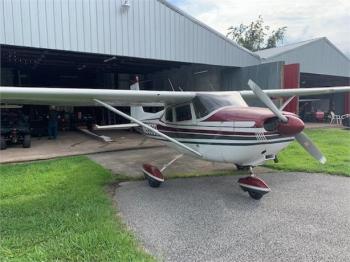 Airframe: Total Time: 3,232 Engines: 246 SMOH Continental 230 hp O-470-L 246 hrs. SMOH by Custom Airmotive in 1990 246 hours SMOH by Custom Airmotive done in January 1990. The logs are complete and consecutive since 1990, but the original airframe log is missing. The engine log is complete since the overhaul. The annual was completed in June of 2020 and the airplane is hangered. ...
...more
.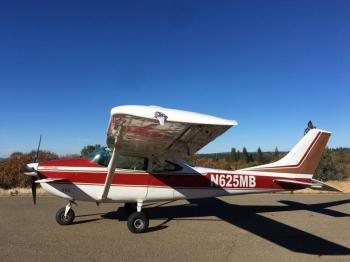 Airframe Time: 6050 Hours Total Time Engine Time: 480 Hours SMOH Continental 0-470-50 P-Ponk (520) 270 HP. 2003. Propeller Time: 480 Hours SNEW on MT Three blade Annual Due: January 2021 Useful Load: 985 Lbs...
...more
.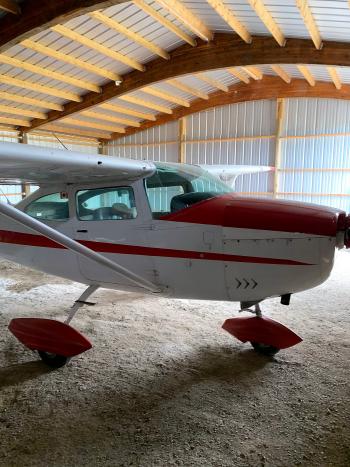 Airframe Total Time: 2590 Hours Engine Time: 1029 Hours Progressive Engines Prop Time: 60 due 2021...
...more
.
1969 Cessna 182M with 3850 Total Time Airframe and only 260 Since Major Overhaul by Poplar Grove Airmotive in 2004. STEC-50 Autopilot with Altitude Hold. Asking $89,000 Airframe: 3850 Total Time Annual – September 2020 Damage History - Repair to lower fuseloge 6/2013 @ 3690.6 Total Time - See FAA 337 file under service logs Engines: Engine - 260 SMOH by Poplar Grove Airmotive (2004...
...more
.
Looking for a fully remodeled 182M with a engine with no time on it? You have found it. Everything about this plane is redone. New Engine, New Prop, New Interior, New Seats. This aircraft is owned by aircraft mechanic and was in service delivering medications. Call me to discuss if you want to have a 0-Time 182. Engine(s) Details: 0 Time Engine. Continental Motor 0-470 Series. Engine was insta...
...more
.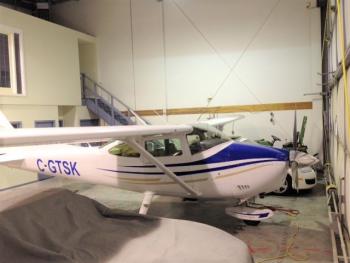 Total Airframe Time: 3227 Hours Engine Time: 647 (by Texas Skyways Engines, 260HP, Fuel Injected. TCM 0-520-U/TS 2500 Hour TBO) Prop: 278 SNEW PROP Hartzell 3 Blade Dec 2015...
...more
.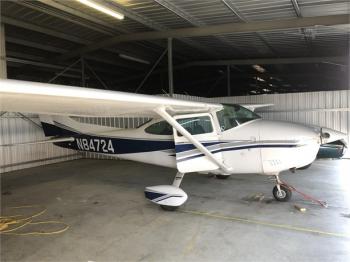 Airframe: Total Time: 3,135 Engines: Time: 1410 SFOH TBO: 1500 Don't miss the chance to own this aircraft. Click
here for more details.
.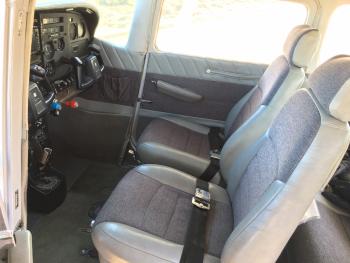 Airframe Time: 9911 Hours Total Time Engine Time: 368 Hours SMOH on Lycoming 0-540 with 2000 TBO Prop Time: 3 SPOH on Two blade McCauley C214B Useful Load: 1286 lbs Annual Due: September 2021...
...more
.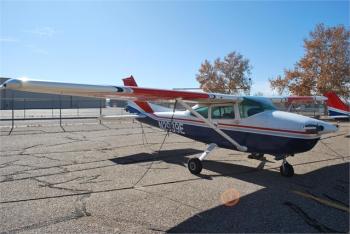 Fresh aircraft presents this dry country, super clean Skylane ready to become someone's plane. Please make an offer! Airframe: Total hours – 6914.9 Engines: Hours since major overhaul – 1804.8 Engine – 0-470U Props: TTSO – 6914.9 ...
...more
.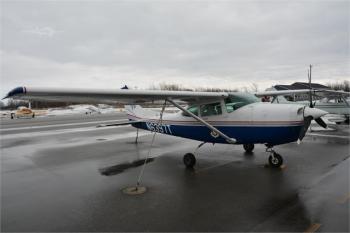 Fresh Aircraft presents this really nice turbo 182RG; one of the last ones built. With a little TLC, this aircraft would be the perfect cross country machine. Please call today to find out more! Airframe: Total hours – 5130 Engines: SMOH – 1309 Props: SMOH – 74 Heated Prop...
...more
.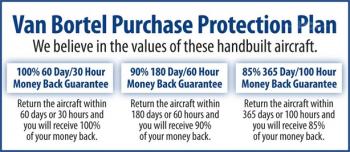 250 SFOH. Stormscope, Nav II Trade In's Welcome! Call for Details!. Airframe: Total Time: 1,181 Engines: Time: 250 SFOH TBO: 2000...
...more
.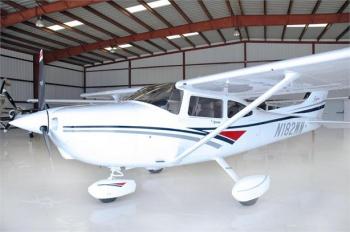 HSI, Stormscope, WAAS, ADS-B In/Out. Trade In's Welcome! Call for Details! Airframe: Total Time: 1,296 Engines: Time: 1296 TBO: 2000 ...
...more
.