1967 CESSNA 182K SKYLANE
Reg # N2892R
Inquire
Pax Seats Available
• Ground-up Restoration w/New Paint (Strip, Etch and Prime) and Interior, Matching Copilot and Rear Seat
• New Texas Skyways 520 Engine Upgrade, 8 Year Gold Warranty w/Nickle Cylinders, Total Drain Sump, etc.
• All New Antennas, Long-Range Bladders, Lightweight Starter, Plane Power Alternator & Regulator, Engine Controls & Control Cables, OH Exhaust from Dolly
• Sportsman STOL Kit w/WingX Extensions
• All New Windows, Wheels & Brakes
• Gross Weight Increase
• Whelen LEDs (Landing, Taxi, Beacon, Strobe Wing Tips & Tail)
• Bogart Battery Box & Cables w/100% New Wiring & Breakers
• New McFarlane Control Cables (Complete Kit) & Pulleys
• VGs on Wing, Tail and Horizontal
• Flap Gap Seal Kit (Not Installed)
• High Flow Air Filter/K&N STC Installed
• Solid-State Rheostats for Lights
• Custom Carbon Fiber Dash
• Bubble Pilot Window
• Monarch Fuel Caps (Not installed)
• TX Skyways Exhaust Extension & Flaring
• Wet Vacuum Pump

Airframe:
Total Time: 3,622

Engines:
Engine Notes
Type & Model : Continental SIL98-9C 0-520-U/TS w/STC SE09773SC
Operator TBO : 2,500 Hrs.
Serial Number : 809901-R
Time Since Overhaul : 610.9 Hrs.

Props:
Prop Notes
Type & Model : Hartzell Triple Blade Scimitar
Time Since New : 610 Hrs.
• Full Steam Gauge Back Up (ALT, AH, TC, AS, DG)
• Full IFR & Approach AutoPilot
• 2 Aspens - PFD 1000 MFD 500
• 530 WAAS & 406 ELT
• Stec50 Autopilot, Roll, Pitch Integrated w/530
• Garmin GTX 255 Transponder
• GDL 82 ADS-B Out
• EI MVP 50 Engine Monitor, All 6 Cylinders CHT, EGT, OAT, Carb Temp, Oil Pressure, Temp, RPM, MP
• EI Super Clock
• PS Engineering PMA 450
• 2 New Avion yokes
Modifications / Conversions
Ground-up Restoration w/New Paint (Strip, Etch and Prime) and Interior, Matching Copilot and Rear Seat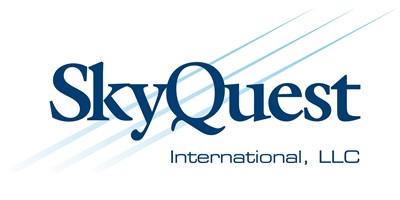 Skyquest International LLC
Winston Salem,NC
Tell the dealer you saw this ad on
AircraftDealer.com