Inactive Ad
---
The ad you requested is no longer active, however you may be interested in some of the following Cessna 182 Skylane ads:
displayAdsHomeRecent
---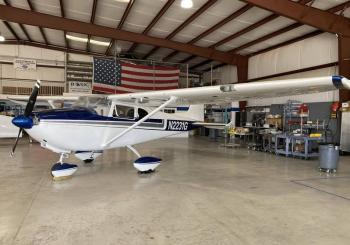 0 time engine, all new wiring, lights, tires, brakes, etc. Don't miss the chance to own this aircraft. Click
here for more details.
.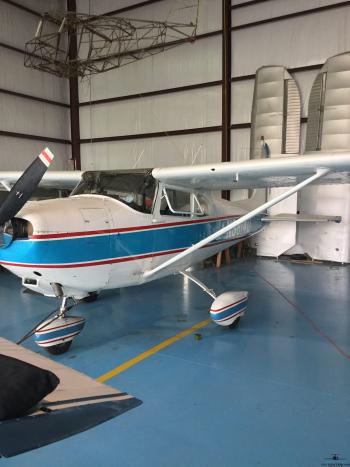 The 182 is an all metal, four seat, high wing, single engine airplane equipped with tricycle landing gear, having a steerable nose wheel and two main wheels. The model 182 was a nose gear adaptation of the earlier, tail-dragging Cessna 180, an airplane that was to become revered for its ready adaptability to a variety of off-airport and on-airport jobs. Airframe: TTAF: 3800 Engines: SMOH: ...
...more
.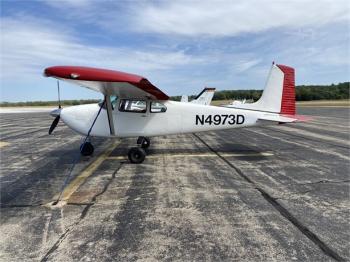 Not your queen of the fleet, but certainly some solid points. 1957 C182A - 4490TT, 850 SMOH (field overhaul in 1979) but - 515 hours since bottom end redone in 1992 by Premier Aircraft Engines in Troutdale, OR, 170 hours since new # 1, 3, & 5 cylinders 5/07, 490 since overhauled #2 cyl in 1/98, 425 since overhauled #4 cyl. Oversize tires, STOL kit, 3 blade prop, 2016 interior, 2016 paint - ...
...more
.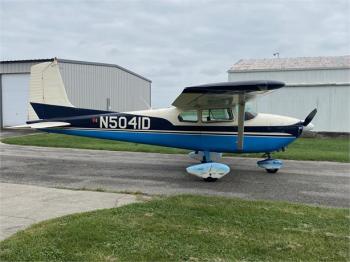 1958 Cessna 182A - $60,000. NO LOG BOOKS. Tachreads 2475, Illinois and Wisconsin history, owner thought around 600 smoh and newer prop, but no logs. Runs well. Hangared. ...
...more
.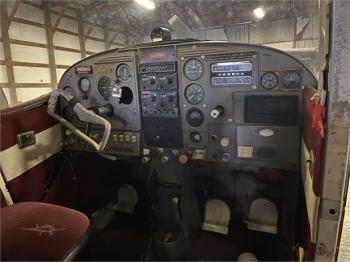 1962 Cessna 182 Jump Plane w Glider Hook - 6220 Total Time and 160 Hours SMOH. $60,000. Airframe: Total Time - 6220 Hours Annual - due at this time. Last annual done 2017 at 6208 hours total time. Engines: Time: 160 SMOH TBO: 1500 Engine overhaul by Tri State Engines done in 6/2013 – 160 Hours SMOH Engine overhaul w channel chrome cylinders along w carb and mag overhaul ...
...more
.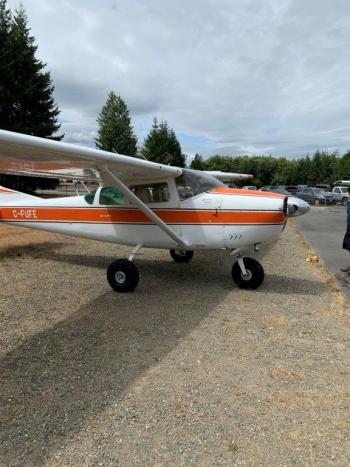 Total Airframe Time: 3596 Hours Engine Time: 2173 (762 STOP) (883 Since Crankshaft and Cam) Prop: 0 (AC Prop April 2021) 86 inch McCauley...
...more
.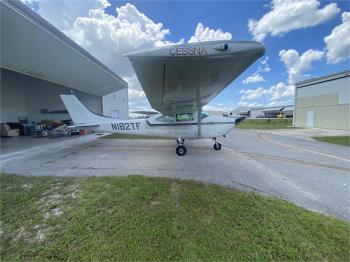 Very Clean Low Time Cessna 182 in Hangared Condition. Now Available Garmin ADS-B, Complete logs, Must See Airframe: Total Time: 4,975 Engines: CONTINENTAL O470R Time: 724 SMOH TBO: 1500 Props: McCauley 973 SPOH ...
...more
.
NC, US
125,000 EUR + EU Vat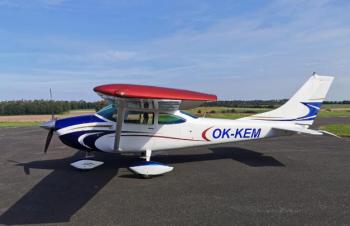 ASI are proud to present this lovely Cessna 182H built in 1965 but with many updates over the years, the aircraft has a basic autopilot that is working well along with Garmin GNS 430 as well as long range fuel tanks so ideal for long cross country flights. The exterior paintwork was refreshed a few years ago and the aircraft presents well. If you are looking for a sensible touring aircraft that wi...
...more
.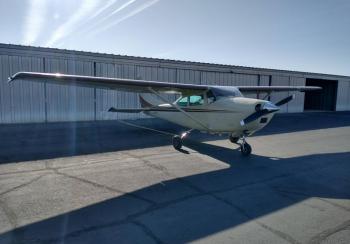 Airframe: TTAF: 4786.85 Engines: SMOH: 1548.85 Props: 1548.85 Don't miss the chance to own this aircraft. Click
here for more details.
.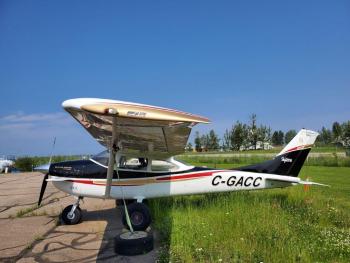 Airframe Total Time: 8414 Hours Engine Time: 695 SFRM IO-470F 260hp Prop Total Time: 4 SPOH (Prop Works Sept 2020)...
...more
.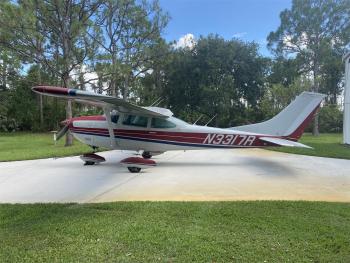 Super Low Time Cessna 182L Only 2920 TT 892 SMOH by Penn Yan, Hangared, Professional Pilot owned, ADS-B In and out with Garmin GTX345 ADS-B in and out. Airframe: Total Time: 2,920 Engines: CONTINENTAL O470R Time: 892 SMOH TBO: 1500 Overhauled by Penn Yan 1995 Props: McCauley Time: 313...
...more
.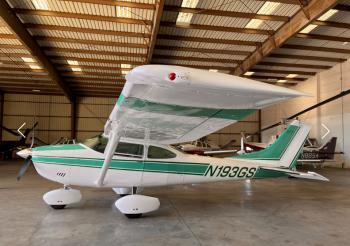 Aircraft Total Time: 4089 Hours Total Time Engine Time: 755 Hours SMOH on 0-470-50 P-Ponk 270 HP Propeller Time: 55 Hours SPOH on McCauley 401 Three blade Annual Due: September 2023 Useful Load: 1174 Lbs...
...more
.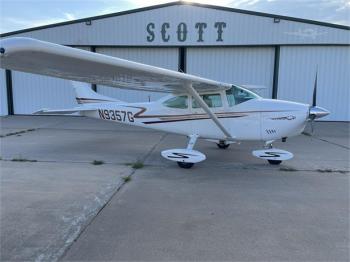 Garmin equipped P-Ponk 300 HP Cessna 182P - Mangum OK - 2K4 Airframe: Total Time: 11,475 P-Ponk 300 HP Super Eagle Conversion 11475 Total Time Damage history - See FAA airworthiness file in service logs for 337 documentation - 7/2002 nosegear repair - 8/1986 nosegear repair - 12/1976 repair Engines: CONTINENTAL O47050 P-Ponk 300 HP conversion w 235 hours SMOH Props: McCauley T...
...more
.