Inactive Ad
---
The ad you requested is no longer active, however you may be interested in some of the following Cessna 210 ads:
displayAdsHomeRecent
---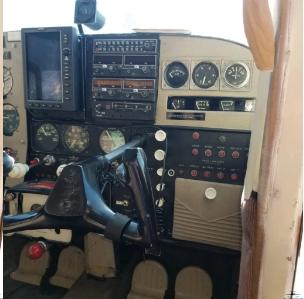 This single engine aircraft has a fresh annual, only 178.9 hours on the Prop and is a workhorse. 210s are hard to find, have a large payload With less than seven hundred on engine since Overhaul, you have years of flying before overhaul. This plane looks good and flies even better. Airframe: Total Time:2909.8 Annual Due:May 2022 IFR Certified, Due:NO ADSB in or out Engine(s): CONT MOTOR...
...more
.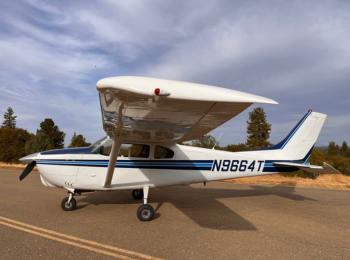 Aircraft Total Time: 5770 Hours Engine Time: 1280 SMOH on 260 HP IO-470 with 1500 TBO Propeller Time: 473 Hours SPOH Annual Due: December 2022 Useful Load: 996 Lbs...
...more
.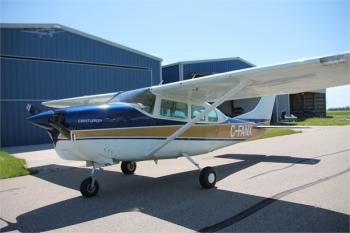 Well maintained 210B with a good avionics package and excellent modifications. Good IFR platform and family plane with almost 1,000 lbs useful load. Comes with all technical logs since its manufacture, and an engine cowling and fitted cabin covers. 150 kts TAS @ 14.5 gph. Any reasonable offer considered. Aircraft is subject to verification of specifications, logs, times, damage and all equipme...
...more
.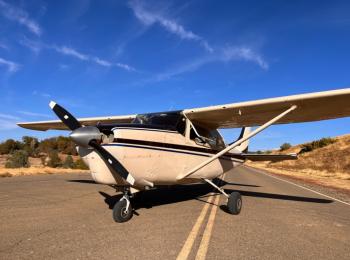 Aircraft Total Time: 3788 Hours Total Time Engine Time: 1460 SMOH on 285 HP IO-520 with 1700 TBO Propeller Time: 580 SPOH on McCauley two blade Annual Due: November 2023 Useful Load: 1200Lbs...
...more
.
Annual Coming Soon. Own one of the fastest normally aspirated 210s ever built with late-model Garmin avionics suite for a fraction of a newer model. GNX-375 WAAS GPS w/ ADS-B In & Out, GMA-340 Audio Panel, GTR-225 Com #1, SL-30 Nav-Com #2, STEC 50 Autopilot w/ Altitude Hold. Ready to go !...
...more
.
A solid '69 Centurion with 768 SMOH & 185 on 3-Blade Prop. Custom Metal Panel w/ GNS-430 IFR GPS-Com, MAC-1700 Nav-Com #2, STEC 30 Autopilot, BGF WX-900, ADS-B Out, Monarch Fuel Caps, Digital Engine Gauges, good paint & interior, all inspections complete. The '69 210J model is one of the fastest normally-aspirated 210 models ever made....
...more
.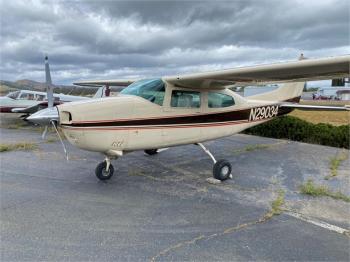 Airframe: Total Time: 5,154 Wing spar replacement just completed by Steve's Aircraft Engines: Continental Time: 482 SMOH TBO: 1700 Props: Time: 268...
...more
.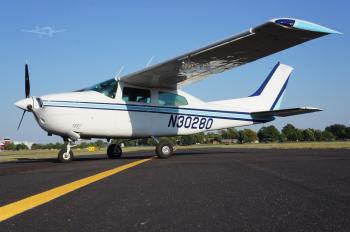 A low-time Robertson STOL & Flint Tip Tanks equipped '73 Turbo 210L, based in dry New Mexico the first 40 years, then in central Washington thereafter. Garmin 696. Clean airframe. Good paint & interior, clean airframe, annual inspection underway. All logs since new. Long range fuel, 117 total usable gallons....
...more
.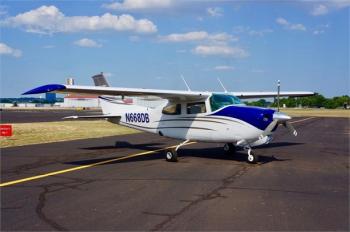 A well maintained '75 Centurion with gorgeous New Paint, only, 50 hours on Engine & Scimitar Prop, GNS-430W, HSI, Flightstream 210 Bluetooth, KX-155, Dual G/S, GTX-345 ADS-B In & Out, STEC 60-2 AP with GPSS, Elec Standby Vacuum, and more! Airframe: Total Time: 5,708 Engines: 150 hours since Major Overhaul by Corona Aircraft Engines of Corona, CA (2020) Make: Continental / Model: IO-520-...
...more
.
Hard to find, No Damage '77 T210M. 3,494 TTAF, 621 SFRMN, 180 on NEW prop, original P & I, 4,000# MGTOW STC, GMA340, GNS530W, KX165A, GPSS, GDL-88 ADS-B In & Out, Strikefinder, 400B AP, GAMI's, Insight G4 GEM, Standby Alternator, excellent maintenance history!...
...more
.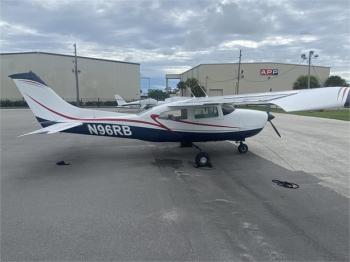 NEW LISTING Super Low Time 210M with ONLY 3631 Total Time 538 Since Factory!!! Garmin 530 WAAS, Garmin ADS-B Transponder, Aspen PFD STEC Autopilot Make this a great IFR Platform, Custom Paint and Leather Interior. 3 Blade Prop Airframe: Total Time: 3,631 Engines: CONTINENTAL IO520L7BR Time: 538 SFRM TBO: 1700 Props: 121 SPOH D3A32C88-MNR SN 800044...
...more
.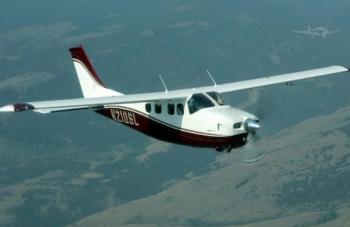 Fly high and fast in pressurized comfort. Cruise over the weather and avoid turbulence in smooth air. Almost new engine with Vitatoe conversion. Wonderful upgraded avionics with stunning paint and interior. Comfortable for six with full-sized seats. A people and gear mover with almost 1400 lb useful. See logbooks bottom of ad. Airframe: Total Time: 4,285 Eddy current inspection of wing spar c...
...more
.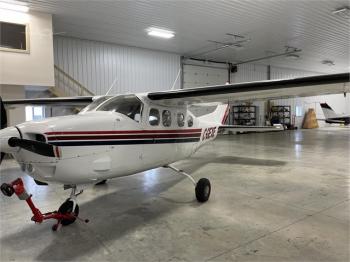 Fly over the weather and fast. Recently upgraded avionics' with a beautiful Tan interior. Recent annual Foster Aviation and good till March 2023 New Garmin GTN 750 Xi installed June 2021 New Garmin GTN 650Xi installed August 2021 New Garmin GI275 Attitude indicator June 2021 New Garmin GI275 HSI June 2021 New GTX 345 Transponder ADSB in and out June 2021 New PMA8000BT Audio panel June 202...
...more
.
A VERY CLEAN Riley Intercooled '78 P210 always hangared in dfry Utah & Idaho all its life! JPI-800 w/ FF, Inconel Exhaust, fresh Prop Overhaul, King Silver Crown avionics, HSI, GPS, 400 IFCS AP, excellent logs & maintenance history. This is the kind of bird a discerning buyer wants to custom refurb !! Airframe: Total Time: 4,230 Engines: 1,275 hours since Major Overhaul on a Western Skyway...
...more
.