Inactive Ad
---
The ad you requested is no longer active, however you may be interested in some of the following Cessna 340 ads:
---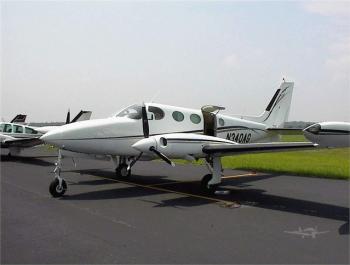 Beautiful 340 with MFD satellite wx and nice paint and interior Owner Financing Available!! KMA 24 Audio KLN94 GPS Avidyne with Sat wx color radar Dual KX 155s Kr87 KT76A Cessna 400 coupled Engines: SMOH: 565/275...
...more
.

Only3 Owners Since NEW, RAM IV, Intercoolers, VG, Garmin 530W & 430W, GTX-330ES with ADSB, Air-Conditioned, Always hangared, Scimitar Props-- Incredible Pedigree and Maintenance history. Best 340 Value on market today!!! Here is the RAM 340 you are looking for....GARMIN Upgraded, RAM Engines, Scimitar Props, AC, Loved and Cared for by 3 Caring Owners Since New. The proof is in the details and ...
...more
.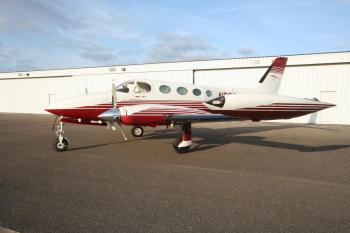 74 Cessna 340 with RAM IV Conversion 325 HP, Garmin GTN 650 WAAS, GTX 330 Transponder, HSI, STEC 60-2 Autopilot, Hangared In Central FL Airframe: 7314 Total Time Engine(s): 999 Since RAM IV LE 2011 370 SIRAN By RAM 2015 from Lightning Strike 999 Since RAM IV RE 2011 Props: 999/999 SPOH both Props Q tip Props...
...more
.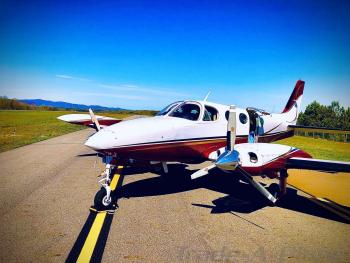 "Aircraft Ownership"- Often one the most feared and misunderstood aspects of aviation. We, as pilots, spend thousands of dollars to obtain the privilege to be an aviator. According to FAA's 2017 statistics: there are approximately 420,000 certificated pilots in the U.S.; that equates to less than 0.001% of the U.S. population. After all the time and investment made, owning your very own plane may ...
...more
.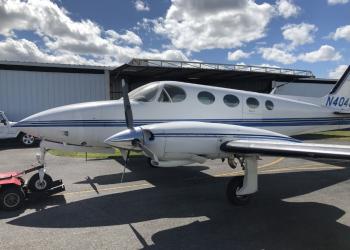 Fly In High Altitudes In Pressurized A/C Comfort In An Excellent Maintained Cabin Class 1977 340A Twin Cessna. Good Paint, New 2018 Modern Interior. Flight Into Known Ice. ADS-B Out. Experienced Engines, Excellent Logs, No Damage History, Always Hangared. Changes In My Business Is Forcing Me To Sell Her. Total Time: 4718 Engine 1 Time: 1780 SNEW Engine 2 Time: 1780 SNEW Prop 1 Time: 27 SO...
...more
.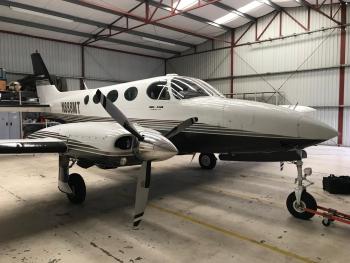 RAM VI Cessna 340A, FIKI, Garmin G500 PFD/MFD, 530W/430W, Skywatch Traffic. This is an exceptionally nice, well-equipped airplane with excellent maintenance history. Airframe: 5,500 hours Engine(s): Left: 1,630 hours SMOH (2003) . 153 hours since Top Overhaul (2017) Right: 2,450 hours SMOH (1995) Both engines are running great, mostly near new cylinders. Props: Hartzell 3-bladed Left: 1,...
...more
.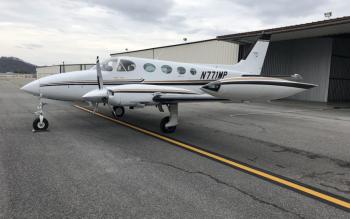 For Sale. Clean 1979 Ram VII Cessna 340. 5100TT 765 on RAM engines and Props. Garmin 530 WAAS Garmin 345 ADSB IN/OUT. This super clean no damage aircraft has a fresh annual All the Ram mods to include VGs Electronic fuel flows Radar Stormscope and more. Beautiful clean interior and nice paint. This one even had two additional approved child seats. A well maintained always hangared aircraft. Call...
...more
.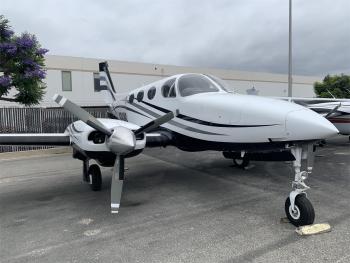 Airframe: Total Time: 3881 Full Robertson STOL KIT. Vortex Generator/Gross Weight Increase Certified for Known Icing. (Boots all Good) Engines: Time L/R: 124/890 SMOH TBO: 1600 Props: Time: 1404/511 Hartzell 3 Blade Q TIP...
...more
.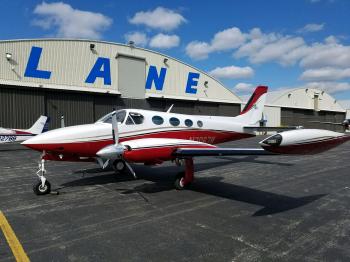 TOTAL TIME AIRFRAME: 1898 Total Hours Since New ENGINE TIMES: 280 / 280 On RAM VII 335 HP STC Installed Feb. 2018 by RAM Aircraft PROP TIMES: 280 / 280 Since New 3 Blade Hartzell Scimitar Props...
...more
.