Inactive Ad
---
The ad you requested is no longer active, however you may be interested in some of the following Cessna Citation III / VI / VII ads:
displayAdsHomeRecent
---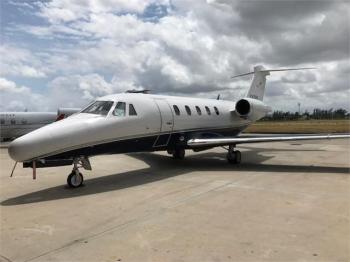 Airframe: Total Time en Aircraft: 8,462.6 Hours (As of Dec. 14, 2017) Landings 6,995 Engine(s): Garrett TFE731-3C on MSP GOLD Engine #1 S/N 87323 TTSN: 8,282.7 Hours Cycles: 6,784 Engine #2 S/N 87322 TTSN: 8,272.9 Hours Cycles; 6,692 APU: TURBOMACH Total Time Since New 9,188.6Hours Cycles: 7,998...
...more
.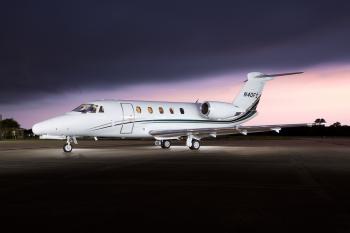 Aircraft Acquisitions is pleased to offer this outstanding corporate Citation III, owned by the same group for twenty-five years. It includes upgrades such as Dual Garmin GTN-750s, GTX-3000 transponders, WAAS/LPV, ADS-B out, and WiFi installations as would be expected from a corporate operation. Let us show you the airplane by appointment. Airframe: Total Time: 8,774 Total Landings: 7,536 ...
...more
.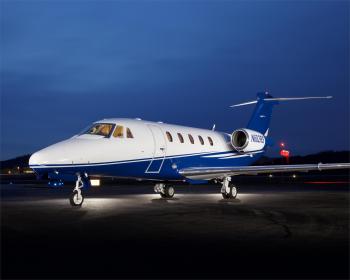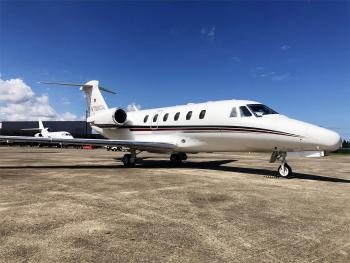 Engines / APU on MSP GOLD - ADS-B In / Out Completed. Pick your Colors!! Seller to include New Exterior Paint as part of the Sale! Part 135 Current and Actively Flying. Trades Considered. Airframe: Total Time: 11550 Total Landings: 9920 Engines: Left Engine: 3,811 Hours MPI: 1,340 (Engines Enrolled on MSP Gold) Right Engine: 2,630 Hours MPI: 50 (Engines Enrolled on MSP Gold) APU...
...more
.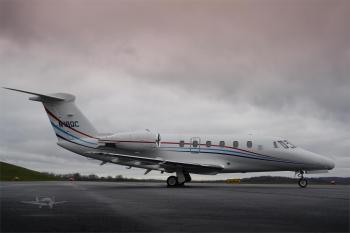 NEW TO MARKET - 1994 Citation VI - 5206 TT, MSP, APU, GNS-XLS, KHF-950, TCAS II, 9 passenger interior. Airframe: Total Time: 5206 Total Landings: 4209 Engines: Engine 1 Engine 1 NotesEngine #1 TSN 5111 CZI DUE: 7877 MPI DUE: 5777 Cycles: 4043 Engine 2 Engine 2 NotesEngine #2 TSN 5169 CZI DUE: 8095 MPI DUE: 5995 Cycles: 4053 APU Time: 2189...
...more
.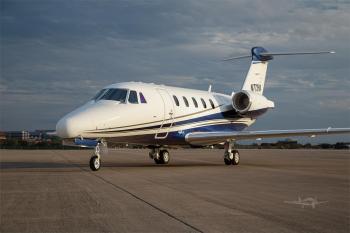 New to Market, New Custom Paint & Interior, Fresh Doc 11 Inspection, ADS-B Out, Excellent Pedigree - Former NetJets Aircraft. Owner Motivated! Airframe: Total Time: 8703 Total Landings: 6591 Engines: Time: 8647 MSP Gold APU: Time: 5191...
...more
.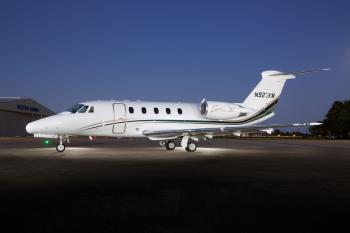 Price Reduction - Buyer to pick new paint scheme! Owner Motivated MSP Gold Since New Enrolled on CESCOM RVSM Compliant GOGO WiFi ADS-B Out with Shadin Avionics Airframe: Total Time: 10,378 Total Landings: 7,825 Engines: Honeywell TFE731-4R-2S MSP Gold since new Enrolled on Cescom RVSM Compliant APU: Garrett GTCP-36-150W MSP Gold...
...more
.