Inactive Ad
---
The ad you requested is no longer active, however you may be interested in some of the following Cessna Citation III / VI / VII ads:
---

Advanced Aviation Sales Inc.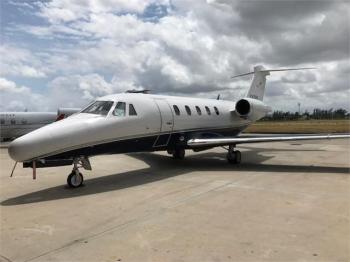 Airframe: Total Time en Aircraft: 8,462.6 Hours (As of Dec. 14, 2017) Landings 6,995 Engine(s): Garrett TFE731-3C on MSP GOLD Engine #1 S/N 87323 TTSN: 8,282.7 Hours Cycles: 6,784 Engine #2 S/N 87322 TTSN: 8,272.9 Hours Cycles; 6,692 APU: TURBOMACH Total Time Since New 9,188.6Hours Cycles: 7,998...
...more
.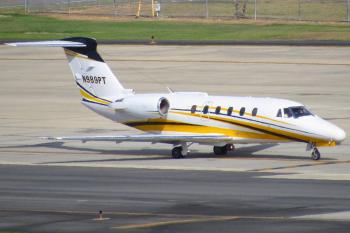 A low time Citation III fully enrolled in MSP Gold. The aircraft is well equipped with the Universal FMS and an APU. The interior is equipped with a B&D Cabin display and 110V outlets. Cescom maintenance Tracking. APU Sundstand T62T-40C. MSP Gold Engine Program. Excellent Paint and interior. Please inquire for pricing. Airframe: Landings: 7,723 Engines: TSN: 8141 CSN: 7235 APU: TT: 1,817,...
...more
.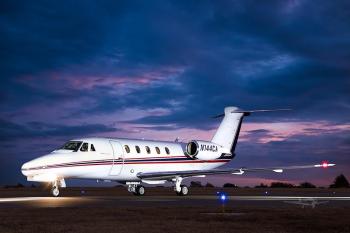 Known for SPEED, the Citation VII features a swept, super critical wing, to achieve speeds in excess of 450 knots, making it one of the fastest aircraft in the midsize jet category. VerityJet is proud to bring to market this stunning 1992 Citation VII, N144CA. You simply won't find a VII with better cosmetics, ownership or maintenance pedigree than N144CA. Previous owners include General Electr...
...more
.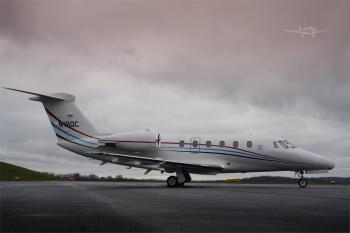 NEW TO MARKET - 1994 Citation VI - 5206 TT, MSP, APU, GNS-XLS, KHF-950, TCAS II, 9 passenger interior. Airframe: Total Time: 5206 Total Landings: 4209 Engines: Engine 1: Engine #1 TSN 5111 CZI DUE: 7877 MPI DUE: 5777 Cycles: 4043 Engine 2: Engine #2 TSN 5169 CZI DUE: 8095 MPI DUE: 5995 Cycles: 4053 APU Time: 2189...
...more
.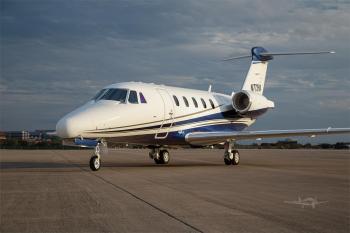 New to Market, New Custom Paint & Interior, Fresh Doc 11 Inspection, ADS-B Out, Excellent Pedigree - Former NetJets Aircraft. Owner Motivated! Airframe: Total Time: 8703 Total Landings: 6591 Engines: Time: 8647 MSP Gold APU: Time: 5191...
...more
.