Inactive Ad
---
The ad you requested is no longer active, however you may be interested in some of the following Cessna Citation II /SII/ Bravo ads:
displayAdsHomeRecent
---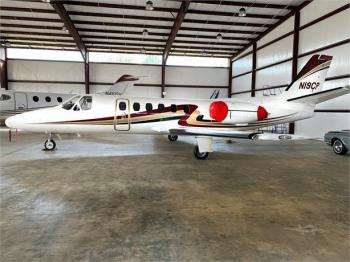 With over 2200 hours remaining on Engine 1, a Phase 1-4 inspection completed January 2020, and updated avionics, this 550 is ready to fly for hours before any maintenance due. For more information, contact Tom Lelyo at 941-216-1246 or through WhatsApp at 941-374-6884. Price: Make Offer Airframe: Total Time: 9,435.4 Total Landings: 8,677 Engines: Time: 1204/3286 Cycles: 7339/5135 TB...
...more
.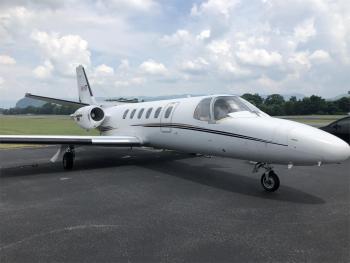 Airframe: Total Time: 15911 Engines: 686 SMOH Props: 2483 SMOH Don't miss the chance to own this aircraft. Click
here for more details.
.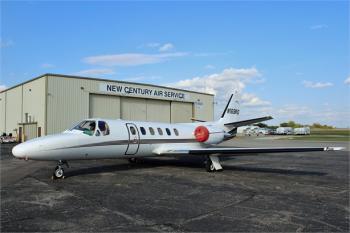 Beautiful Citation 550. 25% ownership available. Based in Kansas City (KIXD) If you desire to whisk 8 passengers in comfort above most weather and reach most of the country in 2-3 hours, this is your jet. The Citation series sets the standard for safety and economy, and with a 25% ownership you shed 75% of the cost while retaining 100% of the benefit when you fly! Naples or Phoenix in less t...
...more
.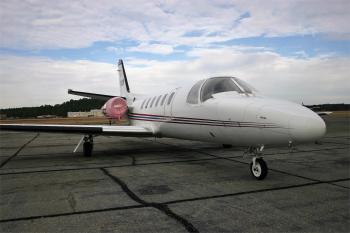 Will accept king air trades. Please give us a call Airframe: Total Time:11750 Engine 1 Time:3221 SMOH Engine 1 Hot Section Time:1054 Engine 2 Time:2510 SMOH Engine 2 Hot Section Time:50...
...more
.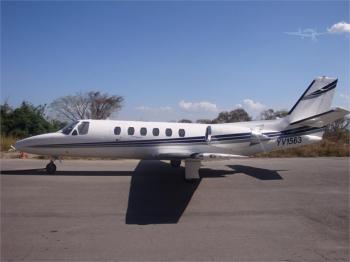 Airframe: Total Time on Aircraft: 7,978.6 Hrs. (As of March 1 2018) Landings: 7,961 Fresh 1-5 inspection completed February 2018.ON Cescom Maintenance Program Engines: Pratt & Whitney JT15D-4 On Standard Aero ESP Gold program 100% coverage Engine # 1 : TSN: 7,952 Hours TSO: 887.6 Hours Engine # 2: TSN: 3511 Hours TSO: 1,159.5 Hours ...
...more
.