Inactive Ad
---
The ad you requested is no longer active, however you may be interested in some of the following Cirrus SR20 ads:
displayAdsHomeRecent
---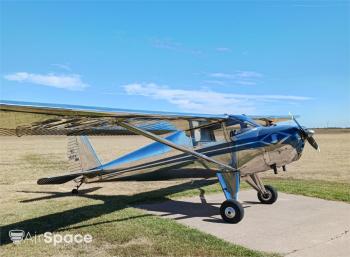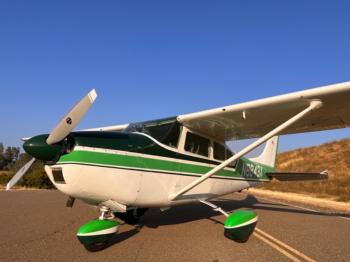 Aircraft Total Time: 3680 Hours Engine Time: 1320 SMOH on 0-470L Western Skyways Propeller Time: 1320 SPOH on McCauley two blade Annual Due: May 2024 Useful Load: 1065 Lbs...
...more
.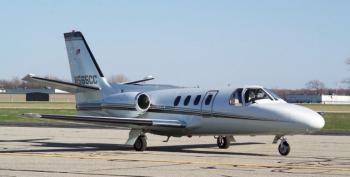 Fresh Event 1&2, being completed by Flight Mechanix in Amarillo Texas. Brand new Janitrol heater and heater fuel control system. Gorgeous interior with aft bar and 4 place club seating. Excellent avionics package boasting Garmin G600 primary display and dual Garmin 750's. Complete records and no known damage history. Very strong pedigree Cheyanne 1. Airframe: Total Time: 7,877.1 Total Landi...
...more
.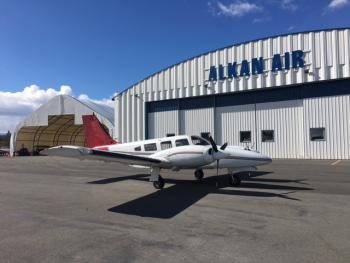 1985 Beech A36. 8438 AFTT. 1528 SFRM Engine. 269 SMOH Prop. G500 w/ SVT. GTN750. GNS430W. ADSB IN/OUT. D' Shannon Tip Tanks & Most Mods! Factory A/C! Everything you want in an A36. Contact us today for digital logs! Airframe: Total Time: 8,438.7 Engines: Time: 1528 TBO: 1900 Overhaul Date: 2-14-2012 Overhaul By: Continental Motors, Inc. Props: Hartzell Time: 269 Prop S/N: QG255B ...
...more
.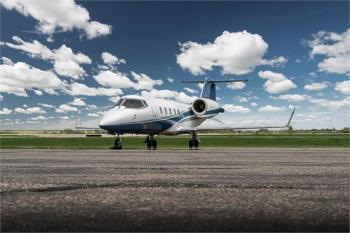 The Lear 60 is an excellent medium-range business jet for those seeking a mid-size cabin. This aircraft is Midwest based with engines on JSSI Program. ATG-5000 WIFI | Airshow 400 with Dual Cabin Monitors Triple Rotor Brakes | Cockpit Electric Floorboard Heaters Contact Jim Mitchell to discuss this exceptional aircraft! Airframe: Total Time: 8,700 Engines: Time L/R: 8322/8524 A...
...more
.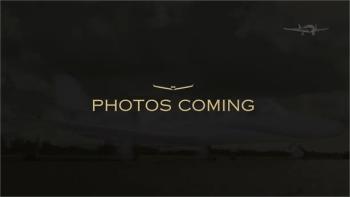 This Citation 525 is sure to impress pilots and passengers alike. With upgraded paint and interior headliner in 2015, passengers are transported to a world of comfort and luxury through a modern and stylish look that is sure to impress. Inside the cockpit, pilots are greeted by a Dual Garmin 750 Comms/Nav/GPS upgrade to enhance situational awareness and ensure a safe, smooth flight. More Garmin Go...
...more
.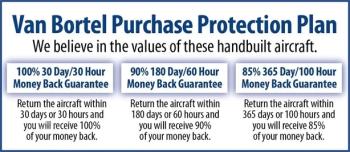 Garmin 796, SiriusXM WX & Radio, WX500, ADF. TRADE IN'S WELCOME! CALL FOR DETAILS! Airframe: Total Time: 2,677 Engines: Time: 636 SFRM TBO: 2000...
...more
.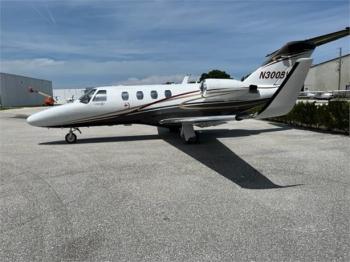 TAP Blue, Winglets, 2 Tube EFIS, Garmin Upgrades, Call for details!!! Airframe: Total Time: 4,832 Total Landings: 2,840 Engines: TAP Blue...
...more
.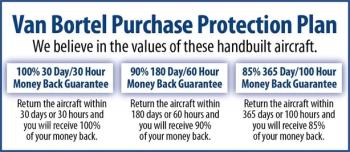 MFD, ADS-B Out, Nav II. TRADE IN'S WELCOME! CALL FOR DETAILS! Airframe: Total Time: 733 Engines: Time: 229 SMOH TBO: 2000 Props: TIme: 229...
...more
.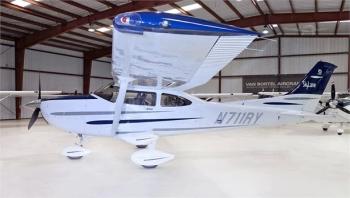 Air, GTN 750Xi, Flight Stream 510, WAAS, MFD, ADS-B In/Out. Trade In's Welcome! Call for Details! Airframe: Total Time: 309 Engines: Time: 309 SNEW TBO: 2000...
...more
.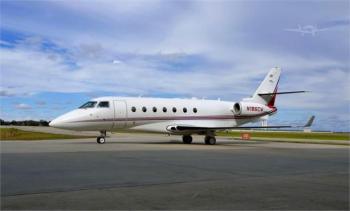 5654 TT, Engines enrolled on ESPG, Domestic SmartSky Wifi, Part 135 operated and maintained, ADS-B Airframe: Total Time: 5,654 Total Landings: 4,728 Engines: Time L/R: 5572/5453 Cycles L/R: 4656/4578 APU: Time: 4180...
...more
.