2020 CIRRUS SR20-G6
Inquire
DALLAS DRY LEASE / AIR CONDITIONED FLEET ACCESS!! / FULLY LOADED SR20 G6 FOR DRY LEASE IN DALLAS! / BLOCK TIME AVAILABLE

Fly a modern Cirrus SR20 G6, fully equipped and air conditioned in THE MOST AFFORDABLE FLYING IN CENTRAL TEXAS! Cruise at almost 155 KTAS and approximately 13 GPH. CTL offers you an extremely simple and fully-comprehensive approach to aircraft ownership as a lease partner in a modern, well maintained aircraft. Maintenance, insurance, subscriptions, FBO services, and more, are all included.

This is the only opportunity to have exclusive access to an air-conditioned Cirrus SR20 G6, and a fleet of other affordable aircraft in the Dallas area. Pilots and Flight Instructors available. Inquire for more details. Limited availability!!
Cirrus Perspective+ by Garmin® Cockpit
Synthetic Vision Technology
Garmin 10" LCD Screens
GMA 350c Bluetooth® Audio Panel w/ 3-D audio
QWERTY Keyboard Controller
Dual WAAS GPS/Comm/Nav Radios
Dual ADAHRS
Enhanced Garmin GFC700 Autopilot featuring:
- Fully Coupled Approaches w/ Vertical Guidance
- TOGA w/ Coupled Missed Approach & Holds
- Electronic Stability & Protection
- Hand-flown Stall Protection though ESP
- Hypoxia Check & Automated Descent Mode
- Blue Level Button
- Autopilot Stall and Over-speed Protection
- Flight Director and Flight Path Marker
ADS-B Out Transponder
ADS-B In Weather and Traffic
406 MHz ELT triggered by CAPS Pull
Garmin Flight Stream 510
Cirrus IQ
Garmin® FliteCharts®* and SafeTaxi®
SiriusXM Weather & Audio
Cirrus Airframe Parachute System (CAPS)
Airbag Seatbelts (Front Seats)
26G Energy-Absorbing Seating surrounded by a Rigid Roll Cage
All LED Exterior Lighting featuring Cirrus SpectraTM wing tip lighting
Spin-Resistant "Cuffed" wing
Dual Alternators (#1 is 100 amps; #2 is 70 amps)
Integrated Electronic Carbon Monoxide Detector
Synthetic Vision (SVT)
eTAWS
SurfaceWatch
Back-up "Round" Airspeed Indicator, Artificial Horizon & Altimeter*
Lightweight Wheels & Brakes and Tubeless Tires
All scheduled maintenance included and current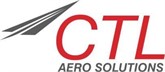 CTL Aero Solutions
Addison,TX
Tell the dealer you saw this ad on
AircraftDealer.com