2009 CIRRUS SR22-G3 TURBO
Inquire
Loan Calculator here...
Close
DALLAS DRY LEASE / FLEET ACCESS / FULLY LOADED GTS TURBO WITH AIR CONDITIONING / AVAILABLE ONLY IN DALLAS! / BLOCK TIME AVAILABLE

Fly a fleet of modern, Cirrus SR22 G3 Turbo, fully equipped with TKS and air conditioning in THE MOST AFFORDABLE FLYING IN CENTRAL TEXAS! CTL offers you an extremely simple and fully-comprehensive approach to aircraft ownership as a lease partner in a modern, well maintained aircraft. Maintenance, insurance, subscriptions, FBO services, and more, are all included.

This is the only opportunity to have exclusive access to an air-conditioned Cirrus SR22, and a fleet of other affordable aircraft in the Dallas area. Pilots and Flight Instructors available. Inquire for more details. Limited availability!!
Airframe:
• Total Time: 1100 hours
Engines:
Continental IO-550-N Platinum Engine (310 HP / 2000 hr recommended TBO)
• Total Time Engine: 1100 hours
Props:
Hartzell 3-blade Composite Propeller
• Total Time Propeller: 1100 hours
Cirrus Perspective by Garmin Cockpit
• Garmin GMA 347 Audio Panel with 4-place intercom
• Garmin 12-inch Displays (PFD & MFD)
• Dual WAAS GPS/Comm/Nav Radios
• Dual AHRS
• Air Data Computer
• Keyboard Controller
• Garmin GTX 32 Transponder
• Engine and Fuel Monitoring
• Garmin GFC700 Autopilot with Yaw Damper
• Garmin SVT (Synthetic Vision Technology)
• Skywatch Active Traffic System
• Enhanced GPWS (TAWS-B)
• Jeppesen ChartView
• Garmin SafeTaxi
• XM Weather/Radio Receiver
2009
White with Grey and Black
Modifications / Conversions
Tornado Alley Turbo Normalizing System
• Flight Into Known Icing – FIKI TKS Ice Protection System
• Factory Air Conditioning
• Tornado Alley Turbo Normalizing System
• 4-place fixed oxygen system
• Built In CO Detector
• 406 MHz ELT
• Hartzell 3-blade Composite Propeller
• CAPS (Cirrus Airframe Parachute System)
• 92 gallons usable fuel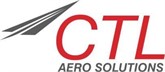 CTL Aero Solutions
4400 Glenn Curtiss Dr.
Addison, TX 75001
Tell the dealer you saw this ad on
AircraftDealer.com