Inactive Ad
---
The ad you requested is no longer active, however you may be interested in some of the following Dassault Falcon ads:
---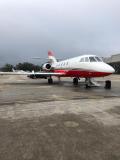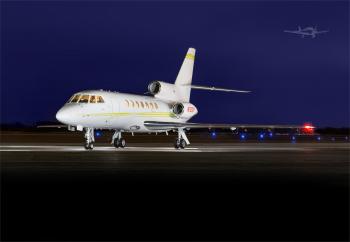 Universal EFI 890 5-Display Cockpit Retrofit ADS-B Out Version 2 Synthetic Vision Electronic Charts Engines enrolled on MSP Gold APU enrolled on MSP Gogo Biz ATG 5000 High Speed Internet Aircell Iridium Satellite Phone System Airframe: Total Time:10209 Total Landings:7963 Engines: Time: 9704/9887/9873 Cycles: 7388/7425/7960 APU Time: 6142 ...
...more
.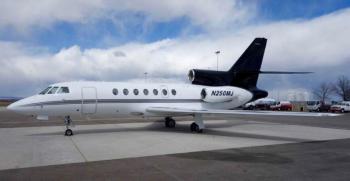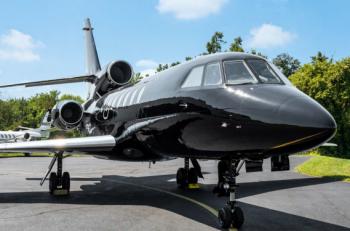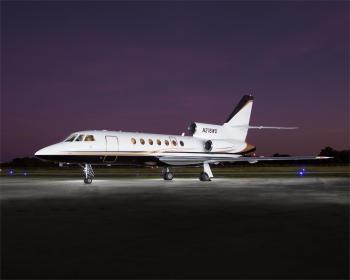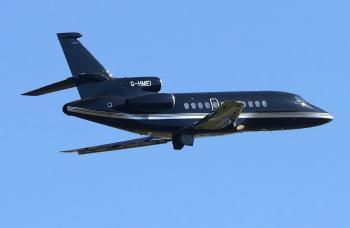 MD, US
Make Offer/Call for Pricing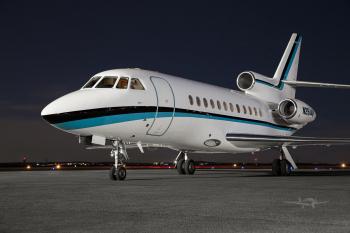 Two owners since new, ADS-B complied with, TCAS 7.1, Former EASA, 2018 C Check, 2018 interior refurbished, Impeccable logs and records. Aircraft is ready to go to work today! Replacement aircraft is online and owner wants it gone! Airframe: Total Time: 11019 Total Landings: 10681 Engines: TCE731-5BR-1C on MSP Gold Eng #1 10,846 Total Time 1,377 remaining until MPI 3,877 remaining until ...
...more
.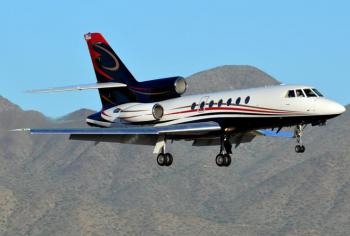 Skyservice is proud to offer this professionally maintained and operated 1988 Dassault Falcon 900B. This great pedigree aircraft features a recent C check, 12 passenger seating configuration and Engine maintenance program coverage (MSP). For additional information, please contact Skyservice today! Airframe: Total Time: 14532 Total Landings: 11420 Engines: Engine 1: 14246 Engine 2: 14068 Eng...
...more
.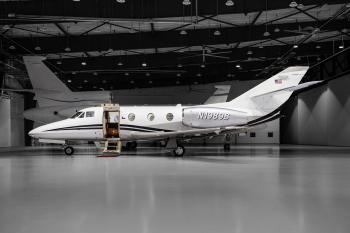 Airframe: Total Time: 6,750.5 Total Landings: 5,800 Enrolled on CAMP Engines: Honeywell TFE731-2-1C Enrolled on MSP Gold Hourly Rate $314.50 Per hour Per engine Left: S/N P-73596 TSN 5,875.6 CSN 5,632 Right: S/N P-73598. TSN 5,875.6 CSN 5,702...
...more
.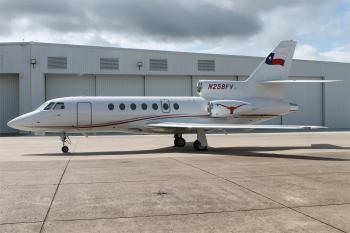 Airframe: 8604 HOURS SINCE NEW 5532 TOTAL LANDINGS Engines: GARRETT TFE-731-3-1C MSP GOLD ENGINE 1: 8385 TOTAL TIME MPI DUE 9012 CZI DUE 10537 ENGINE 2: 8861 TOTAL TIME MPI DUE 9493 CZI DUE 12393 ENGINE 3: 8543 TOTAL TIME MPI DUE 9461 CZI DUE 11066...
...more
.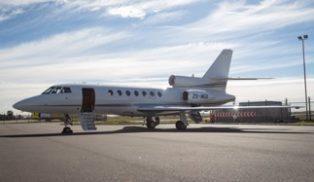 Airframe: Total Time: Info Landings: Info Engines: #1 ENGINE: Info #2 ENGINE: Info APU: on MSP APU: Info...
...more
.