1991 DASSAULT FALCON 50
Reg # N258FV
Inquire
Loan Calculator here...
Close
Airframe:
8604 HOURS SINCE NEW
5532 TOTAL LANDINGS
Engines:
GARRETT TFE-731-3-1C MSP GOLD
ENGINE 1: 8385 TOTAL TIME MPI DUE 9012 CZI DUE 10537
ENGINE 2: 8861 TOTAL TIME MPI DUE 9493 CZI DUE 12393
ENGINE 3: 8543 TOTAL TIME MPI DUE 9461 CZI DUE 11066
EFIS: DUAL COLLINS EFIS-86C
AUTOPILOT: COLLINS APS-86D
RADAR: COLLINS TWR-850 WEATHER/MFD
COMM: DUAL COLLINS VHF-22C 8.33 SPACING
NAV: DUAL COLLINS VIR-32 W/FM IMMUNITY
ADF: DUAL COLLINS ADF-60A
DME: DUAL COLLINS DME-42
XPDR: DUAL COLLINS TDR-94D MODE S W/ADSB
FMS: DUAL UNIVERSAL UNS-1LW W/LPV DUAL GPS
INERTIAL: TRIPLE HONEYWELL LASEREF II
HF: DUAL KING KHF-950-W/SELCAL
TCAS II: COLLINS TCAS-II w/CHANGE 7
EGPWS: HONEYWELL MARK V w/EGPWS & RAAS
AIRPHONE: AIRCELL ST-3100
CVR: FAIRCHILD A100
ADC: DUAL COLLINS ADC-82C
RDR ALT: DUAL COLLINS ALT-55
AFIS: ALLIED SIGNAL W/SATAFIS
NEW 2016 - OVERALL WHITE GREY AND ORANGE ACCENT STRIPES.
STANDARD NINE-PASSENGER INTERIOR ARRANGED IN FORWARD FOUR-PLACE CLUB, AFT THREE-PLACE SOFA AND TWO-PLACE CLUB. WOOD TOUCHED UP 2016. FORWARD GALLEY EQUIPPED WITH COFFEE MAKER, CABIN ENTERTAINMENT SYSTEM INCLUDES AIRSHOW 400 - LED LIGHTS.
4C & GEAR OH COMPLIED WITH 2016 DUNCAN
ADS-B OUT
WAAS/LPV
FMS VERSION 6.1
LED LIGHTS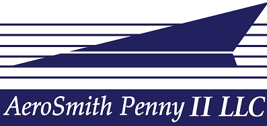 AeroSmith Penny II, LLC
8031 Airport Blvd., Suite 224
Houston, TX 77061
Tell the dealer you saw this ad on
AircraftDealer.com