1992 DASSAULT FALCON 900B
Inquire
1C INSPECTION CURRENTLY UNDERWAY –JETHARBOR, FT. LAUDERDALE FLORIDA

Airframe:
Total Time: 10,700
Total Landings: 5,815

Engines:
GARRETT TFE731-5BR-1C
TBO: 4200/4200/4200
IFS: DUAL HONEYWELL EDZ-820 5-TUBE EFIS
AUTOPLT: HONEYWELL AFCS-8000
RADAR: HONEYWELL PRIMUS 870 COLOR W/MFD
COMM: TRIPLE COLLINS VHF-22C (8.33)
NAV: DUAL COLLINS VIR-32 W/ FM IMMUNITY
ADF: DUAL COLLINS ADF-60
DME: DUAL COLLINS DME-42
XPDR: DUAL COLLINS TDR-94D MODE S with Flight ID
FMS: DUAL HONEYWELL NZ-2000
IRS: TRIPLE HONEYWELL LASEREF II
GPS: HONEYWELL 12-CHANNEL
TCAS: COLLINS TCAS-II W/ CHANGE 7
EGPWS: SUNDSTRAND MK-V W/ WINDSHEAR
HF: DUAL KING KHF-950 W/SELCAL
R/ALT: DUAL HONEYWELL AA-300
HF: DUAL KING KHF-950 W/SELCAL
CVR: FAIRCHILD
FDR: FAIRCHILD F800
SATCOM: RACAL AERO
ADSB-OUT V2
BAKER AUDIO
DUAL HONEYWELL ADZ-810 AIR DATA TELEDYNE ANGLE OF ATTACK
RNP 5 & 10 COMPLIANT JAR OPS 1
RVSM COMPLIANT
DORNE & MARGOLIN 406 ELT 406
REFURBISHED 2015 - 12 PASSENGER VIP CONFIGURATION. FORWARD & AFT LAVATORY, LARGE FULL GALLEY WITH EXPRESSO
COFFEE MACHINE, MICROWAVE OVEN & STANDARD OVEN. FORWARD CABIN FOUR-PLACE CLUB, MID-CABIN FOUR-PLACE
CONFERENCE GROUP WITH ELECTRIC BIRTH TABLE, AFT CABIN WITH THREE-PLACE SOFA SEPARATED BY FIXED BULKHEAD AND VIP
REFRESHMENT CENTER. SEATING FINISHED IN SUPPLE BROWN LEATHER, BEIGE SIDE PANELS, BURL CABINETRY AND GOLD-PLATED
FIXTURES. CABIN ENTERTAINMENT INCLUDES AIRSHOW, DVD AND CD PLAYER.
1C INSPECTION CURRENTLY UNDERWAY –JETHARBOR, FT. LAUDERDALE FLORIDA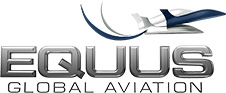 Equus Global Aviation
Coral Springs,FL
Tell the dealer you saw this ad on
AircraftDealer.com