Inactive Ad
---
The ad you requested is no longer active, however you may be interested in some of the following Dassault Falcon ads:
displayAdsHomeRecent
---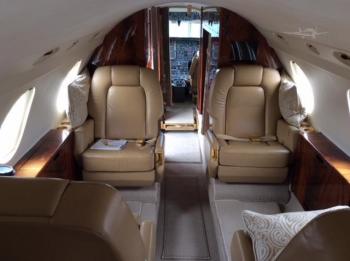 Beautiful midsize Falcon available for fractional ownership! Take 9 passengers in comfort, plus belted jumpsuit to take 10 if needed. 2200 NM range at 460 knots. APU warms/cools on ground. The Falcon series is legendary for safety and comfort without compromising performance. This aircraft cruises at 460 knots and with a range of 2200 NM can fly anywhere in the continental USA; most destinati...
...more
.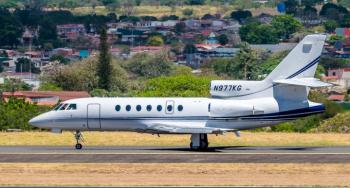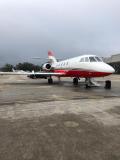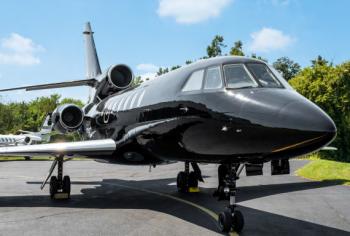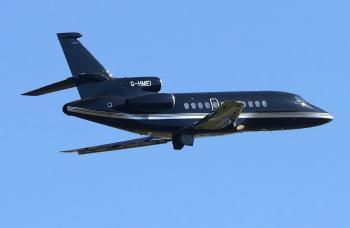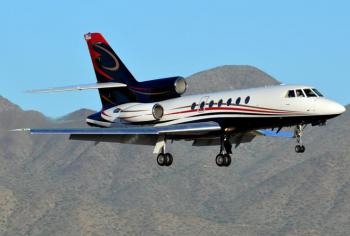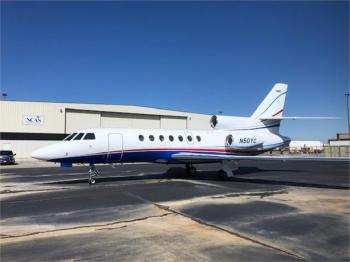 Beautiful Falcon 50 available for partnership! Great for flexible missions, this long range/short field aircraft covers 3150 NM plus IFR reserves! 9 seats plus belted jumpseat for passengers, along with 115 CF of pressurized, heated baggage! WiFi, DVD screens, XM Radio, satellite phone, luxurious lavatory, and a microwave and refreshment bar enhance the cabin experience; all with the safety of 3 e...
...more
.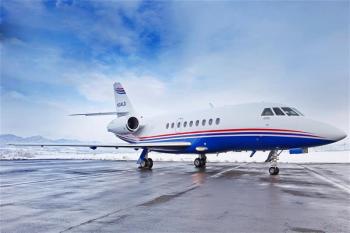 Airframe: Landings: 7,314 Engines: TSN L/R: 8456/8597 CSN L/R: 6541/6688 MSP Gold FADEC APU: Hnywl GTCP36-150(F2M), Plan: MSP Gold, 4,843 TSN ...
...more
.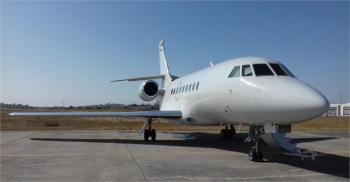 ENGINES FRESHLY OVERHAULED LAST EXTERIOR PAINT - MARCH 2017 LAST INTERIOR REFURBISHMENT - JUNE 2017 ENGINES ENROLLED ON HONEYWELL CSP GOLD APU ENROLLED ON HONEYWELL MSP GOLD 2020 COMPLIANT TOTAL TIME: 5,279 LANDINGS: 4,350 ENTRY INTO SERVICE: 1997 HOME BASE: Lisbon, Portugal TSN LEFT: 4,982 RIGHT: 5,041 CSN LEFT: 4,133 RIGHT: 4,189 PROGRAM Honeywell CSP Gold APU: TSN 5,481 PRO...
...more
.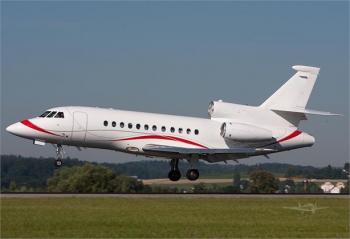 This will be the next Falcon 900EX sold. Twelve month inspection in progress and can be taken advantage of as the core of your pre-purchase. Dassault improved the proven and great family of Falcon corporate jets by upgrading and modernizing the Falcon 900 series. The Falcon 900EX with its more powerful engines, more range and improved avionics maintains the Falcons unequalled short field performan...
...more
.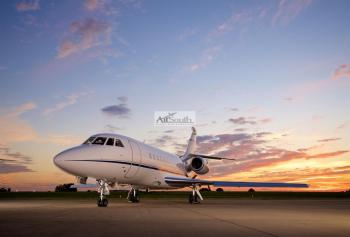 Airframe: Total Time: 4435 Total Landings: 3210 No Damage History Only 3 Owners Since New Engines: (as of 18 October 2019) Engine 1: Engine 1 NotesHoneywell - GE Model: CFE-738-1-1B Serial Number:P-105223 Engine Time Since New: 4146 Hour Engine Cycles Since New: 2940 Cycles Engine 2: Engine 2 NotesHoneywell - GE Model: CFE-738-1-1B Serial Number: P-105208 Engine Time Since New: 41...
...more
.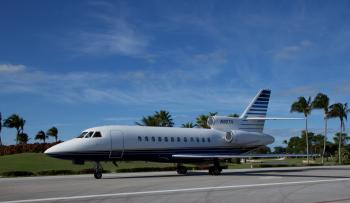 FANS/CPDLC High Speed Broadband Two U.S. Owners Honeywell MSP Interior Refurbished 2020 AIRFRAME & ENGINES Total Time Airframe: 7,950.8 Hours / 2,919 Landings Engines: Garrett TFE-731-5BR-1C Engines on Honeywell MSP TTSN: 7885/7848/7848 CSN:...
...more
.