Inactive Ad
---
The ad you requested is no longer active, however you may be interested in some of the following Dassault Falcon ads:
displayAdsHomeRecent
---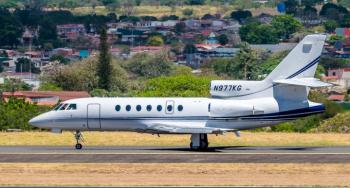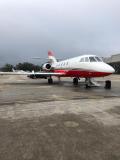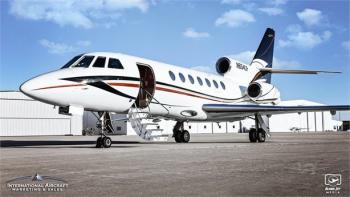 Beautiful, turn-key aircraft! All maintenance current and ready to go as soon as the engine gets done with its MPI. Seller is ready to upgrade! Call me anytime on my cell - Brian Bartunek (407)748-0288. Airframe: Total Time: 13,184 Total Landings: 8,182 Engines: Time: 12678/12594/12594 Cycles: 7913/8059/7830 SMPI: 854/0/311 SCZI: 2214/1493/311 APU: Time: 5570...
...more
.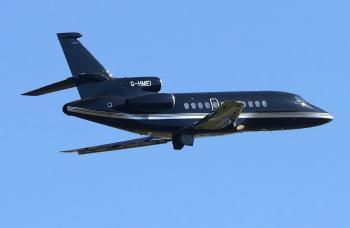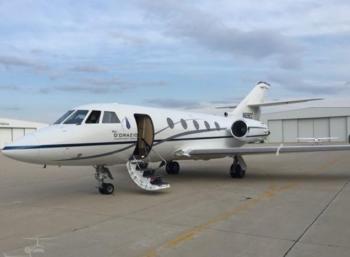 7200 Total time 2500 hours remaining on both engines 5 Tube EFIS,, ADSB, RVSM Don't miss the chance to own this aircraft. Click
here for more details.
.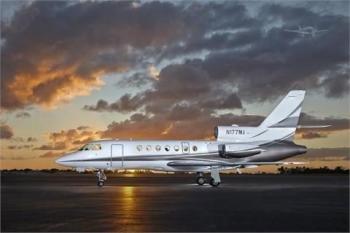 Beautiful Falcon 50 available for partnership! Great for flexible missions, this long range/short field aircraft covers 3150 NM plus IFR reserves! 9 seats plus belted jumpseat for passengers, along with 115 CF of pressurized, heated baggage! WiFi, DVD screens, XM Radio, satellite phone, luxurious lavatory, and a microwave and refreshment bar enhance the cabin experience; all with the safety of 3 e...
...more
.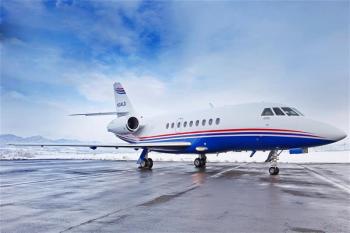 Airframe: Landings: 7,314 Engines: TSN L/R: 8456/8597 CSN L/R: 6541/6688 MSP Gold FADEC APU: Hnywl GTCP36-150(F2M), Plan: MSP Gold, 4,843 TSN ...
...more
.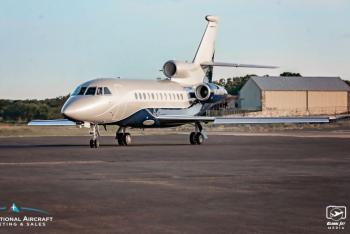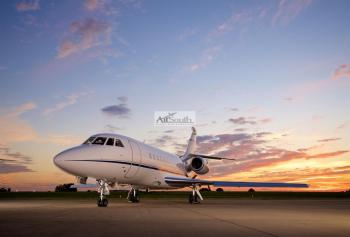 Airframe: Total Time: 4435 Total Landings: 3210 No Damage History Only 3 Owners Since New Engines: (as of 18 October 2019) Engine 1: Engine 1 NotesHoneywell - GE Model: CFE-738-1-1B Serial Number:P-105223 Engine Time Since New: 4146 Hour Engine Cycles Since New: 2940 Cycles Engine 2: Engine 2 NotesHoneywell - GE Model: CFE-738-1-1B Serial Number: P-105208 Engine Time Since New: 41...
...more
.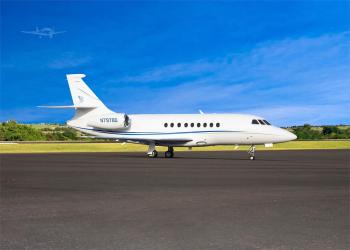 Priced to move ! ! ! This Falcon 2000 has Fortune 500 Pedigree with impeccable care and custody!!. Two owner plane -- Turn key ready to fly into 2020 and beyond. The plane has just completed the extensive "C" Inspection at West Star! The plane includes Hard to find options like10 place interior and HUD - Heads UP Guidance. Triple FMS. ADSB EASA Certified. Enjoy 3,000 mile range and short fie...
...more
.
LOW TOTAL TIME NINE PASSENGER CONFIGURATION GOGO BIZ ATG-4000 FRESH 12/36 MONTH INSPECTIONS ENGINES & APU ENROLLED ON MSP AVIONICS ENROLLED ON CASPf Airframe: Total Time: 5,526 Total Landings: 4,720 Engines: MAKE/MODEL: TFE731-40-1C TSN: #1: 5,493 #2: 5,526 #3: 5,526 CSN: #1: 4,701 #2: 4,720 #3: 4,720 PROGRAM: MSP APU: MAKE/MODEL: GTCP36-100(A) TSN: 2,057 PROGRAM: MSP ...
...more
.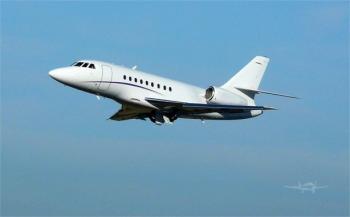 Call & Ask for Russ, or Matt / Financing available through JetLease Capital! Airframe: Total Time: 3,875 Total Landings: 2,951 Engines: Time: 3883/3883 ...
...more
.