Inactive Ad
---
The ad you requested is no longer active, however you may be interested in some of the following Diamond DA40 ads:
---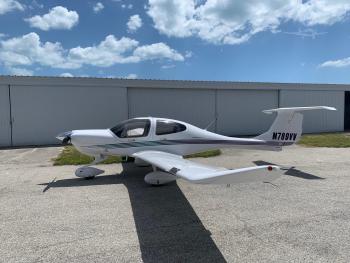 This Diamond DA-40 is in excellent condition. It's always been hangered. I'm the second owner with no expense spared. If you have any questions call Don 941-320-6336 Engines: LYCOMING Engine O-360-A1M SOH: 310 Props: 2 Blade Hartzell Constant Speed Propeller...
...more
.
Own an aircraft where others help pay for your plane and you enjoy a tax write off! This plane is for sale as a leaseback at KROC! The economical price and leaseback produces the most affordable digital personal aircraft available on the market today. AIRFRAME · Performance Landing Gear kit with low profile wheel pants including access doors · 110 lbs weight increase · ...
...more
.
TOTAL TIME AIRFRAME: 1981 TTSN ENGINE TIME: 1981 TTSN PROP TIME: 566 SOH in May 2018 3 Blade MT Prop...
...more
.
The DiamondShare™ Program Aircraft Ownership that "Makes the Dollars Make Sense™". Most pilots dream of buying their own aircraft so they can enjoy the freedom of flight and opportunity to go places in an airplane…their airplane. They dream of a different lifestyle and a means beyond the usual bounds – one with life changing potential and ability to conduct personal and business life...
...more
.