Inactive Ad
---
The ad you requested is no longer active, however you may be interested in some of the following Extra ads:
displayAdsHomeRecent
---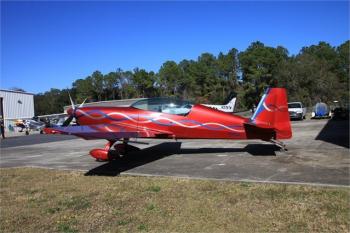 1999 Extra 300/L, 250.6 TT, No Damage, Perfect inside and out. 4 Blade prop, Custom Paint, Custom Panel(Dynon EFIS). Leather, Heater. Been loved on and hangar kept its entire life!!. MUST SEE Airframe: Total Time: 250.9 Engines: Time: 250 TBO: 1400...
...more
.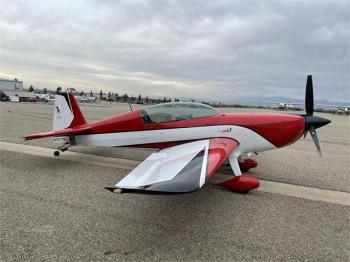 2019 Extra 330LT, IFR, Garmin G3X 10' touch screen, IFR, Garmin Autopilot, Garmin 750W, Garmin 345R Transponder, ADSB compliant, IFR, XM, Charts, Garmin Autopilot, Garmin G5 front and rear, Garmin Audio Panel,...Custom Paint, Custom Leather interior• 204 knts True Airspeed !!!!! Airframe: Total Time: 280 Engines: Time: 280 TBO: 1400 Props: MT...
...more
.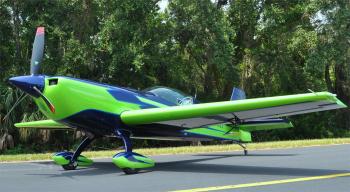 2019 Extra 330LX. BADDEST 2 seater aerobatic aircraft in the world !! Unlimited performance !! Build to suit. Call Doug Vayda 904-568-9410 Southeast Aero Sales Inc. or 2019 spec sheet. Ordering for Spring 2019 delivery....
...more
.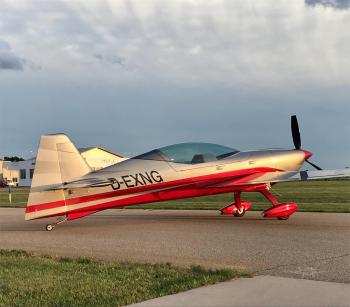 This is the NEW Extra NG " New Generation" Lycoming 580 Engine, 1400 LBS. A TRUE UNLIMITED two seat Performance Aircraft. This aircraft was built from a clean sheet of paper from Walter Extra and Mirco. A true testament to Design and build quality. 202kts True. Available to test fly in St Augustine in late October....
...more
.