Inactive Ad
---
The ad you requested is no longer active, however you may be interested in some of the following Extra ads:
---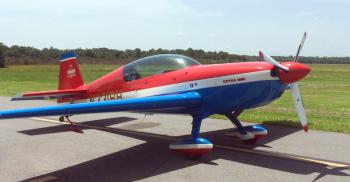 One Owner - Hangared Since New TTAF: 318.11 hrs. Don't miss the chance to own this aircraft. Click
here for more details.
.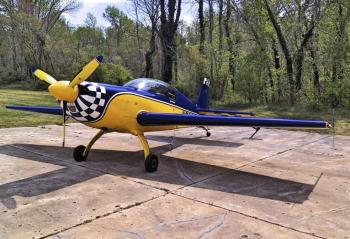 FOR SALE! 1996 Extra EA-200, 875 Hours Total Time, 2 Seats, VFR. $210,000. Airframe: Carbon-fiberglass hybrid w/ composite empennage structure Carbon fiber wing assembly w/ integral tank Steerable, lightweight tail wheel Steel tube (4130 Alloy) fuselage assembly Fiberglass landing gear spring w/ wheel fairings & hydraulic brakes Two-seat bubble canopy Composite cowling w/ intake screen ...
...more
.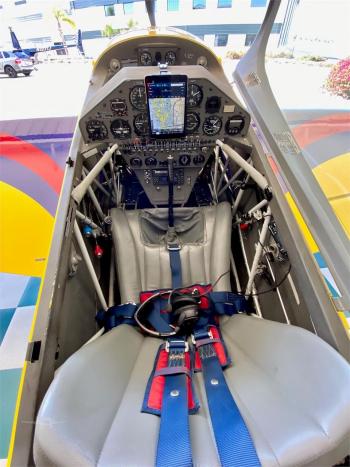 1997 Extra 300/L, 950TT, Is CURRENTLY going through a no expense 1000 hr service at Southeast Aero in St Augustine.. King KY97A TSO radio, Garmin 345 Transponder ADSB-IN-OUT SMOKE SYSTEM, NAT Inter-com, Fuel totalizer, FRESH PROP O'HAUL, Tail Mods have been completed so NO more reoccurring AD's . This is a really Nice aircraft.!!! Transition training included! Airframe: Total Time: 950...
...more
.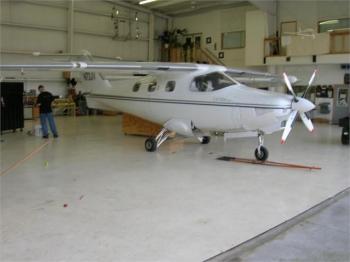 Fast, Beautiful and Pressurized and AirConditioned! Enjoy an excellent useful load after full fuel, and the excellent cabin space to use it with. Full De-ice, Windshield and heated propeller. Updated Garmin Avionics, with Dual WAAS 430s, Garmin Transponder. Flash annual and Recent Prop OH. Great records. Lets make a deal! Engine(s): Continental TSIOL-550C Liquid Cooled 350 Horsepower Prop...
...more
.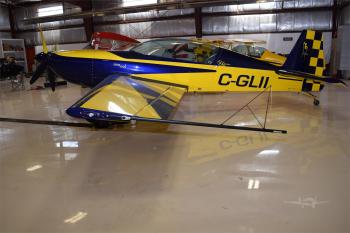 Always hangared, like new overall. Aircraft is subject to verification of specifications, logs, times, damage and all equipment listed. Airframe: Total Time: 511 Engines: 511 SNEW Props: Time: 24 MSN 0621 Overhauled by factory May 2018...
...more
.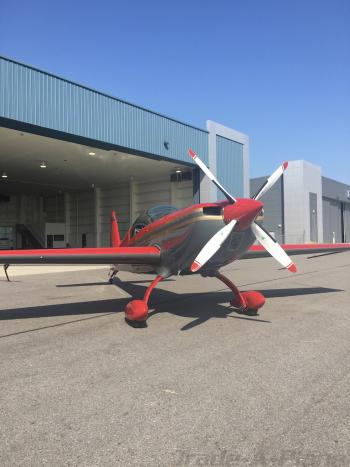 The skies are calling you!! Extra 300LP, Very clean and well maintained Extra 300LP! This beautiful and quick 2007 Extra is an aircraft that will definitely catch your eye! No damage history. This aircraft has a total of 691 hours and selling with a fresh annual from Cilliers Aviation. All AD's and SB's have been complied with. This plane will get you ready for an exhilarating season of aeroba...
...more
.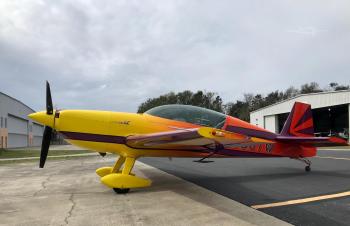 Check this out.. Extra 330 LC.. A real performer, Garmin 530, dual Aspen, Gamin 330ES, ADSB, S-Tec Autopilot. SMOKE. Custom Paint, Custom leather interior. Carbon Panel, Baggage Tray. Awesome aircraft and it is perfect Airframe: Total Time: 130...
...more
.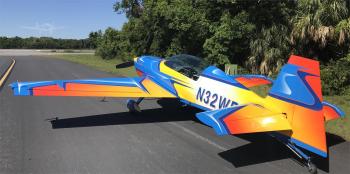 SUPER clean Extra 330 LX, 328hrsTach, 267.7 Time in service, Garmin 650, Garmin 345R Transponder ADSB in-out, Aspen EFIS, SMOKE, Dual aerobatic sites, CUSTOM paint. BARRETT Engine, The best of the best. Leather interior, This aircraft is AS NEW. Airframe: Total Time: 326 Engines: Time: 328 Props: Time: 64.6...
...more
.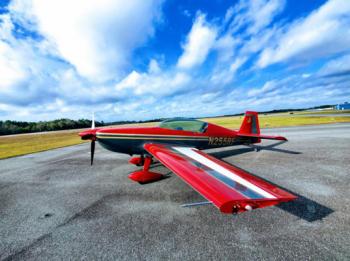 $330,000. Recently Reduced! This amazingly clean Extra has barely been used. A 10/10 all around!! No damage history and still has that new "Extra" smell. This 2015 has a total of 248 hrs. With a fresh annual from Cilliers Aviation and all AD's and SB's have been complied with. Ready for a fun filled season of Aerobatic flying!! Lycomin...
...more
.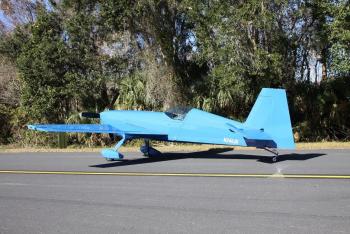 2015 Extra 330SC, 230hrs TT, NDH, Garmin G3X Avionics, Garmin Autopilot, AIRSHOW SMOKE(larger Smoke system capacity) , Sky Dynamics Exhaust, APU Receptacle, This aircraft is AWESOME!! Must see. Airframe: Total Time: 230.1 ...
...more
.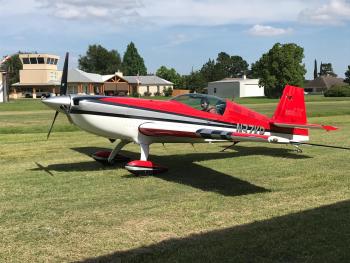 Airframe: Total Time: 150 Engines: Lycoming AEIO580-B1A, SERIAL L-475-79E, Bulletin 632B performed at Lycoming factory. Air Wolf external oil filter installed Props: Prop SpecsMT Propeller model MTV-9-B-C/C198-25...
...more
.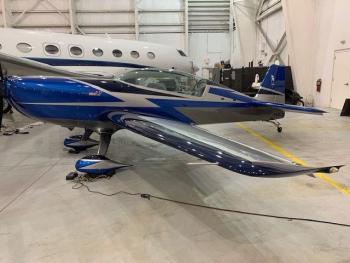 This is the top of the line Extra 330LT. IFR. Trues out at 195kts. Great cross country but still is a +10 -10 aerobatic aircraft. It really hauls *ss. In NEW condition. Comes with a fresh Condition Inspection. Airframe: Total Time: 68.4 Engines: Time: 68...
...more
.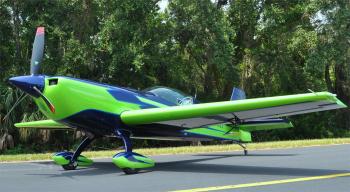 2019 Extra 330LX. BADDEST 2 seater aerobatic aircraft in the world !! Unlimited performance !! Build to suit. Call Doug Vayda 904-568-9410 Southeast Aero Sales Inc. or 2019 spec sheet. Ordering for Spring 2019 delivery....
...more
.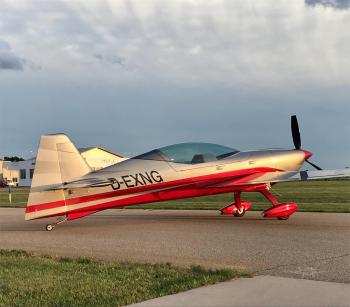 This is the NEW Extra NG " New Generation" Lycoming 580 Engine, 1400 LBS. A TRUE UNLIMITED two seat Performance Aircraft. This aircraft was built from a clean sheet of paper from Walter Extra and Mirco. A true testament to Design and build quality. 202kts True. Available to test fly in St Augustine in late October....
...more
.