1973 Grumman AA1B
Reg # N9643L
$57,500
1,260 Hours Total Time Since New
ENGINE:
365 hours since Major Overhaul on Lycoming 160hp Engine w/ Lycon Flow-Matched Cylinders
Make: Lycoming / Model: IO-320
PROPELLER LOG:
365 hours since Prop Overhaul on Hartzell 2-Blade Constant-Speed Prop
MODS:
160-Horsepower IO-320-B1A Engine Conversion w/ Hartzell 2-Blade Constant-Speed Prop !
DMA STC'd Conventional (Taildragger) Landing Gear Conversion !
DMA STC'd Aux Fuel Tank (34 Gallon Fuel Capacity)
DMA Wheel Fairings
Custom Cowling with Plenum Cooling System
Lycon Flow-Matched Cylinders
AVIONICS:
King KMA-24 Audio Panel w/ 3-Light Marker Beacons
King KLN-90B IFR-Certifiable GPS
King KX-170B Nav-Com w/VOR & Localizer
King KY-197 Digital Com Radio #2
Garmin 295 mounted GPS #2
King KT-78 Transponder w/ Mode-C Encoder
Uavionix ADS-B Tail Beacon
ADDITIONAL EQUIPMENT:
160-Horsepower O-320 Engine Conversion w/ Hartzell Constant-Speed Prop
DMA STC'd Conventional (Taildragger) Landing Gear Conversion !
DMA STC'd Aux Fuel Tank (34 Gallon Fuel Capacity)
DMA Wheel Fairings
Custom Cowling with Plenum Cooling System
Lycon Flow-Matched Cylinders
P.S. Engineering 2-Place Intercom System
4-Point CHT/EGT Gauge
Dual Exhaust
Oil Filter Adapter
Based in northern California from new until 1990, then based in dry Reno, Nevada since 1990. No corrosion issues.
Fast !! Cruise at 145 knots on 8 GPH !!
INTERIOR:
Reupholstered seats, sidepanels, and carpeting in 2000.
Two-tone Grey fabric & vinyl seats.
Matching Grey sidepanels.
Grey carpeting.
There are some original plastic rear window trim pieces that are cracked. Otherwise, the rest is in excellent condition.
Rated 8.
EXTERIOR:
Original Grumman factory Blue lacquer exterior paint. Always hangared.
Rated 6+ to 7.
All Logs Complete Since New.
No Damage History.
Annual Inspection underway at this time. Next due: February 1, 2024.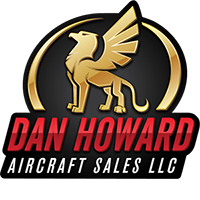 Dan Howard Aircraft Sales LLC
Tulsa,OK
Tell the dealer you saw this ad on
AircraftDealer.com