Inactive Ad
---
The ad you requested is no longer active, however you may be interested in some of the following Gulfstream GII / GIII / GIV / GV ads:
---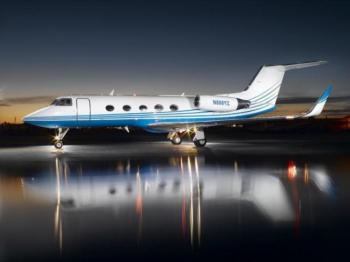 Advanced Aviation Sales Inc.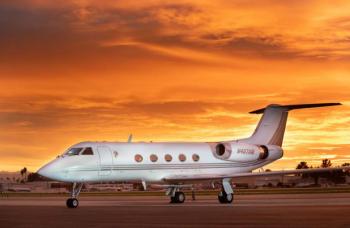 AIRFRAME: TOTAL TIME SINCE NEW (TTSN): 8940 LANDINGS/CYCLES SINCE NEW (TCSN): 6262 ENGINES: Engine Model: Rolls Royce Spey MK 511-8 ENGINE #1: TOTAL TIME SINCE NEW (TTSN): 8868 CYCLES: 6177 TIME REMAINING TO OVERHAUL:1795 ENGINE #2: TOTAL TIME SINCE NEW (TTSN):8893 CYCLES: 6197 TIME REMAINING TO OVERHAUL: 1795 NEXT CALENDAR INSPECTION: Overhaul due October 31, 2024 AUXILIARY POWE...
...more
.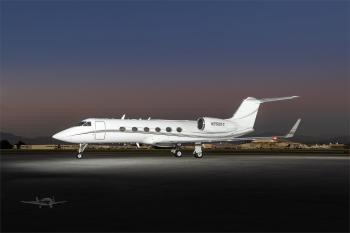 Meticulously Maintained • Engine enrolled on JSSI 100% • Forward Galley • Forward and Aft Lavs • 14 Passenger • ABS-B Out • FANS 1/A • CPDLC • ASC-190 • HAPP / MPP / CASP • APU on MSP • Direct TV Airframe: Total Time: 10098 Total Landings: 4519 Engines: Rolls Royce Time: 9800/9800 Cycles: 4425/4425 Engines enrolled on 100% JSSI APU Time: 7491...
...more
.
Engine Maintenance Program Gulfstream Computerized Maintenance Program (G-CMP) RVSM Gross Weight Increase Mod Terrain Awareness & Warning System Traffic Collision Avoidance System SATCOM Cockpit Voice Recorder Flight Data Recorder 8.33 channel spacing FM immunity Auxiliary Power Unit Thrust Reversers DirecTV ADS-B Airframe: Total Time: 15,520 hrs Landings: 5,720 Engines: Cycles ...
...more
.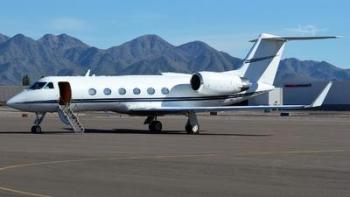 Financing available through JetLease Capital! Don't miss the chance to own this aircraft. Click
here for more details.
.
JetLease Palm Beach, Inc.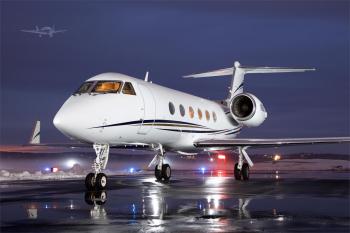 Gulfstream aircraft are world-renowned for sophistication, comfort, and safety. The G-IV has unlimited domestic range with international non-stop capabilities. Luxurious seating for up to 14 passengers, non-recirculated fresh cabin air, 12 iconic panoramic oval windows, and a low cabin altitude of just 6,000 feet deliver you to your destination feeling refreshed. Airframe: Total Time: 13281 Tot...
...more
.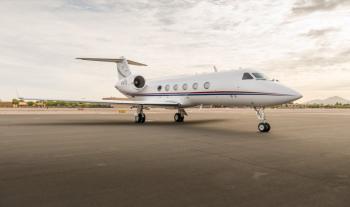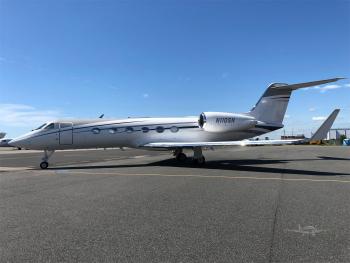 Immaculate Cosmetics Stunning Designer Paint April 2019 G-450 Designer Interior Apple TV, DirecTV Aircell GoGo Biz Wifi with Pro Data "Unlimited" 135 Certified Experienced Flight Department Multi-zone cabin Enrolled on Honeywell HAPP, ARINC Direct Gold Rockwell Collins Tailwind 300 Multichannel Satellite TV 13 passenger cabin configuration New Carpet March 2014 Airframe: Total Tim...
...more
.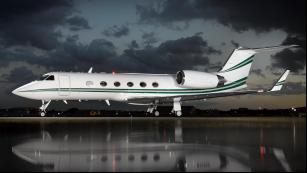 Sky Aviation Holdings LLC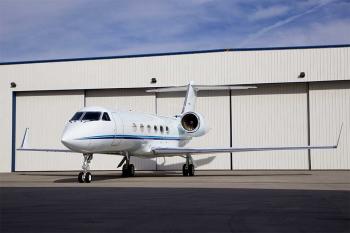 Airframe: Landings: 4,003 Engines: Rolls Royce TSN L/R: 10681/10690 CSN L/R: 3944/3937 TSOH: 2692/2653 TSOH: 7/10 APU: GTCP 36-150G, Upgraded to-150 7/2009, TSN 5,655, TSO: 35 Hours...
...more
.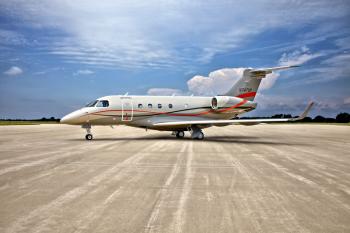 GIVSP SN 1234 is immediately available for a short or long term lease and will be delivered with the following: • New paint • New Interior • Fresh 12/24 • Fresh Gear OH • ADS-B out • Only 6,661 Hours Airframe: Total Time6661.3 Total Landings4943 Engines: Rolls Royce Tay 611-8 Left Engine S/N: 16582 Time Since New: 6244 Mid-Life Due: Mar. 2023 Right Engine S/N...
...more
.
Business Aircraft Leasing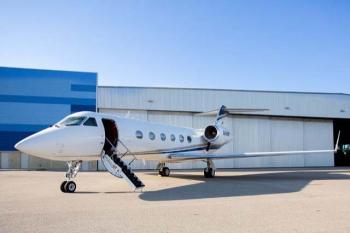 Airframe: TTAF: 11987 Landings: 4,160 Engines: Rolls Royce Hrs Until ML: 90 / 190, ML Due: 12/31/2020 / 11/30/2020 APU: S/N: P-596, On MSP Gold, Honeywell GTCP 36-150, 2818 Hours since -150 Upgrade, 7420 TTSN...
...more
.