Inactive Ad
---
The ad you requested is no longer active, however you may be interested in some of the following Gulfstream G550 ads:
displayAdsHomeRecent
---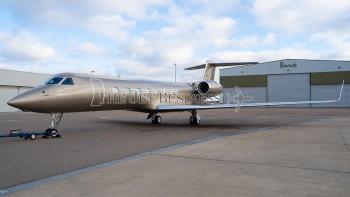 – Will Deliver With Fresh 144 Month Inspection – Fourteen Passenger Executive Configuration – Engines on Rolls Royce Corporate Care – TCAS 2000 with Change 7.1 – Gulfstream PlaneView Cert. Foxtrot – New Exterior Paint – LED Upwash Lighting in cabin – Honeywell MCS-7120/HD-710 Phase IV stand-alone Satcom with High Speed Data Unit – Satcom Direct Router to allow 3G cellular...
...more
.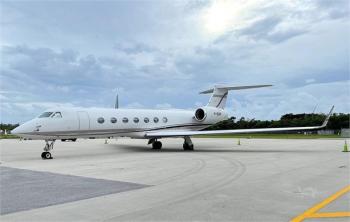 144 Month Inspection + Horizontal Stabilizer SB in 2020 by Gulfstream Savannah, New Paint in 2019 by Gulfstream Appleton, One Private Owner Since New, Currently Available for Viewing in the US Airframe: Total Time: 4,110 Total Landings: 1,379 Engines: Time: 4110/4110 Cycles: 1379/1379 APU: Time: 3594...
...more
.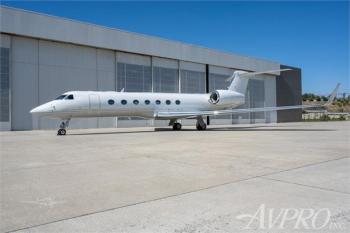 Delivered w/Fresh ARCS & Records Review by GAC-Westfield One Owner & Operator Since New Preferred Forward Galley / Crew Rest Floorplan Engines Enrolled on RRCC APU Enrolled on MSP Gold Enrolled on Honeywell Avionics Enrolled on Honeywell Mechanical Enhanced Navigation Synthetic Vision Equipped 88 Parameter Flight Data Recorder Airframe: Total Time: 2,932 Total Landings: 1,4...
...more
.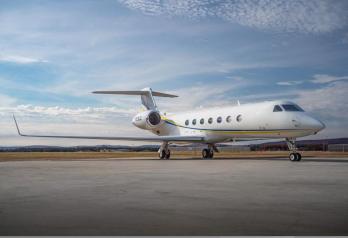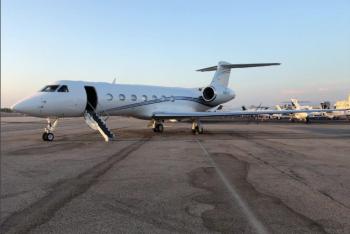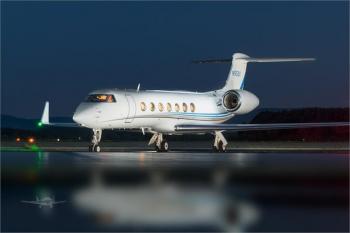 Airframe: Total Time: 3,464 Total Landings: 1,245 Engines: Time: 15893/15894 APU: Time: 1851...
...more
.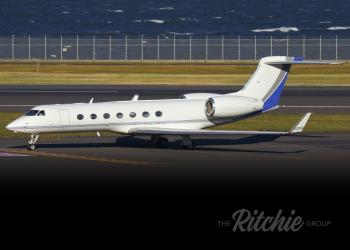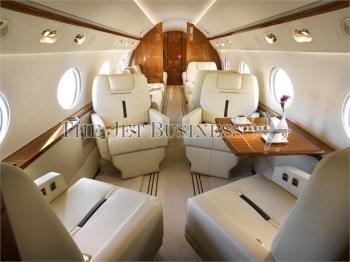 – Engines on JSSI Essential – APU on JSSI – Avionics on Honeywell Avionics Protection Plan (HAPP) & Honeywell Maintenance Protection Plan (MPP) – 2020 Compliance - ADS-B Out, CPDLC, FANS-1/A+ – WAAS/LPV, RVSM, TCAS 7.1 – HD-710 High Speed Data System – Interior refurbishment 2021 – New exterior paint 2021, design TBC and can be modified by buyer – 12/24/48/96 Month Inspec...
...more
.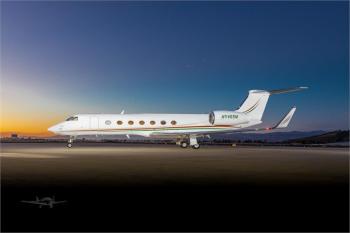 For Lease Only • Engines on RRCC • APU Enrolled on MSP • Avionics enrolled on HAPP • Aircell ATG 4000/ HD-710 Wi-fi • FANS 1/A • WAAS/LPV • ADS-B Out • CPDLC Airframe: Total Time: 2,730 Total Landings: 1,044 Engines: Time: 2730 Cycles: 1044/1044 APU: Time: 1064...
...more
.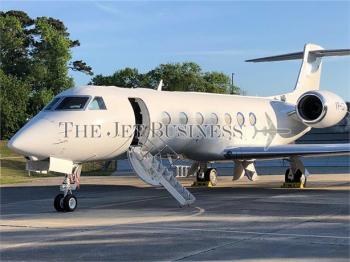 Forward Galley Forward Crew Rest Compartment Engines on Rolls Royce CorporateCare APU on Honeywell MSP Low Time - Only 354 Hours Full Transferrable Manufacturer Warranties Inmarsat Jet ConneX Ka Broadband Internet Runway Awareness Advisory System (RAAS) External Camera System Honeywell Lightning Sensor Installation Enhanced Soundproofing Micro Quick Access Recorder Airframe: Total...
...more
.