Inactive Ad
---
The ad you requested is no longer active, however you may be interested in some of the following Gulfstream GII / GIII / GIV / GV ads:
displayAdsHomeRecent
---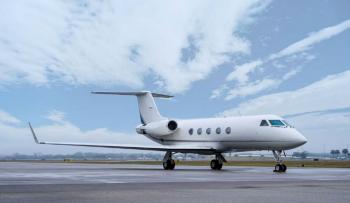 Opportunity to own one of the nicest Gulfstream III "DC" Aircraft in existence. Start flying today! Aircraft is ready to go, airworthy, and flying almost weekly. Around 7,000 hours/tt, with approximately 6,700 hours until Engine Overhauls under Part 91, ADS/B-Out, TCAS-II 7.1, newer interior, excellent exterior paint, all major maintenance has been completed, and ready for the new owner to tak...
...more
.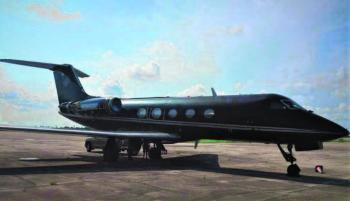 Airframe: Landings: 6,381 Engines: Rolls-Royce TSN: 11143/11142 CSN: 6220/6183 TSOH: 316 CSOH: 1630/1734 APU: Garrett GTC 36-100G...
...more
.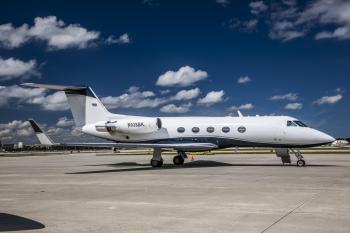 Airframe: TTAF: 12,762 Engines: SPEY MK 511-8 TTSNEW: 8494 / 8546 TBO: 8000 Props: HONEYWELL GTCP 36-100G TSNEW: 5474 ...
...more
.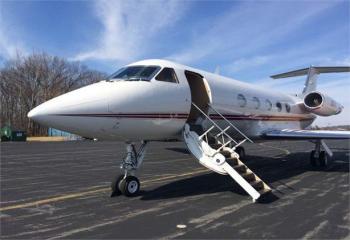 Forward Lavatory with Fold Down Sink and LED Lighting Honeywell 4-Channel XM Radio Honeywell Multi Format DVD Multi-Regional CD/DVD Player with RF Hand-Held Remote Flight Display Systems iPOD Interface Adapter Airshow 4000 Cabin Display System 20" Monitor Passenger Briefing System Bose QC3 Headsets 60 Hz Outlets LED Work/Effect Lights LED Reading & Table Lights (8) Wide Screen 7" Sw...
...more
.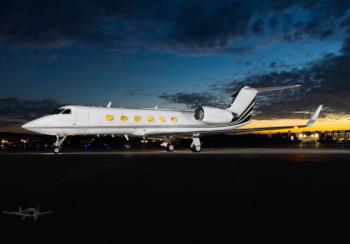 FMS 6.1 Upgrade WAAS/LPV FANS 1/A CPDLC ADS-B Out (Version 2) UNS-1Espw FMS Upgrade w/ Datalink Gogo Biz ATG 4000 High Speed Internet LED Cabin Lighting Airframe: Total Time: 12,067 Total Landings: 5,890 Engines: Time: 16223/16298 ROLLS ROYCE TAY 611-8 APU: Time: 6653...
...more
.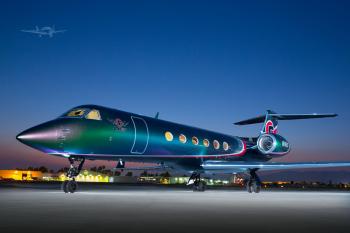 * USA Based * N Registered * Forward Galley * ADS-B Out V.2 * FANS 1/A * Engines Enrolled on RRCC * APU Enrolled on MSP Gold * Avionics on HAPP * Enrolled on MPP * FAR 135 * GoGo ATG * GoGo Swift BB * Gogo Iridium Phone * CMP Maintenance Tracking * Med Air Airframe: Total Time: 4504 Total Landings: 2571 Engines: Engine 1 Engine 1 Make/ModelROLLS ROYCE BR710A1-10 Engine 1 Time4...
...more
.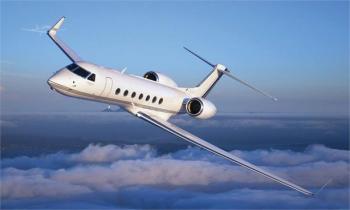 Call & Ask for Alberto, or Matt / Financing available through JetLease Capital! Airframe: Total Time: 6,147 Total Landings: 2,576 APU: Time: 3243...
...more
.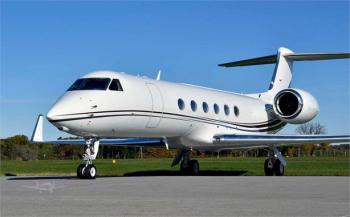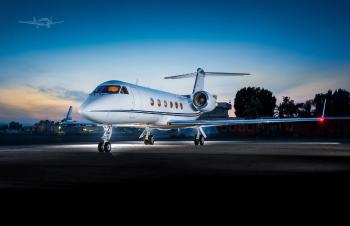 US Based and Registered Fresh Engine Midlife Inspections Fresh 72 Month Inspection Gogo Biz ATG-4000 US Domestic Internet Low Total Time for Vintage FAR 135 Ready Airframe: Total Time: 9,552 Total Landings: 3,975 Engines: Time: 9433 Cycles: 3925 ...
...more
.