2014 LANCAIR EVOLUTION
Reg # N850NS
$795,000
Loan Calculator here...
Close
Beautiful and very well built (RDD) Evolution turbine with the upgraded PT-6A-42 engine rated at 850HP....this is a true 300+ knot aircraft.
Airframe:
210 Since New
Engines:
Engine 1 Hot Section Time210
Engine 1 Time210 SMOH
Engine(s)210 Since Major Overhaul PT6-42
Props:
Prop Specs210 Since New 4 blade M-T with heated blades.
armin G900X Intergrated Flight Deck System
GMA-1347 Audio panel
GDU 1045 Primary Flight Display (PFD)
GDU 1045 Multi Function Display (MFD)
GIA 63W Intergration Avionics Units (IAU) Dual system
GDC 74A Flight Data Computer (ADC)
GTX-33 Mode S Transponder
GEA 71 Enngine Airframe Unit
GRS 77 Attitude and Heading Reference System (AHRS)
GMU-44 Magnetometer
GDL-69 Data Link Receiver (XM)
TRU-TRACK Sorcerer DFC Autopilot
ESI-2000 Trilogy Electronic Standby Display
Wired for Bose Headsets
2014
Upper Fuselage trimmed in Matterhorn White, Lower Fuselage trimmed in Sage Green Metallic, trimmed in Las Vegas Gold accents
2014
Two Tone Leather Seating with seat side bolsters in tan and seat inserts in light ivory...side panels covered in dark gray leather. Black Carpets.
Recent (4/2018) Annual/Conformity inspection completed by Performance 1 Aviation, Mesa AZ. IFR certs done 4/2018.
Freon Air Conditioning
Standby Oxygen System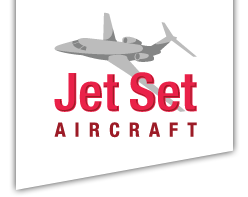 Jet Set Aircraft
7415 Hayvenhurst Pl
Van Nuys Airport
Van Nuys, CA 91406
Tell the dealer you saw this ad on
AircraftDealer.com