1984 Learjet 55
Reg # N855NC
Inquire
Engines on 100% Honeywell MSP, Phase 1 and 1A Mods, Fresh Inspections, 12 Year Inspection c/w 2009, Capable for Europe Operations, FDR, TAWS, ADS-B In/Out, HF Radios, 2 UNS 1K FMS, GPS, SATCOM, Exterior: Overall White (09-2017), Winglets, New LH Generator, New Generator Control Panel, Current ADs & SBs, New RH Windshield, New Life Port Air Ambulance STC, New Inverters System, New First Aid Kit

Airframe:
Total Time: 13,594
Total Landings: 10,413

Engines:
TFE731 3AR 2B Engines on Honeywell MSP Program
LH Engine Total Time 13,204.6 Hrs.
LH Engine Total Cycles 10,007
LH Engine Hours to MPI 1,307.4 Hrs.
LH Engine Hours to CZI 1,407.4 Hrs.
RH Engine Total TIME 13,994.6 Hrs.
RH Engine Total Cycles 10,356
RH Engine Hours to MPI 545.4 Hrs.
RH Engine Hours to CZI 592.1 Hrs.
• ADS-B In/Out (Garmin)
• Dual FIS-85A– Flight Director
• Dual Collins VHF-22C (8.33)
• Dual Collins VIR-32 (FM Immunity)
• Dual Honeywell MST 67A
• Mode S TDR
• Dual Collins DME-42

Americas/Europe Operations:
• Dual Collins ADF-60 Dual RMI
• Dual GNS – XLS – FMS Global
• Collins 55B Radar Altimeter
• SAT/TAS/TAT – Indicator
• Digital Clocks
• Jet Standby Horizon
• WXR800 w/Turbulence Avoidance
• HF KHF 950
• CVR GA100
• 7 / 8 Passenger
• Tan Leather Interior
• 5 Single Seats & 1 Double Bench
• Private Belted Aft Lavatory W/Sink
• LH FWD Galley
• Cabinetry in Burl Wood
• Gold Plated Fixtures
• New Life Vests
• New Pilots Oxygen Masks
• New Emergency Air Bottles
• Phase 1 1A Mods
• 28V Cabin Outlet w/Cockpit Switch
• Thrust Reversers
• Ground Idle Control
• Recognition Lights
• Air Conditioning System
• Rosemont Probes
• Single Point Refueling W/Heaters

MEDIVAC / VIP CONFIGURATIONS
• New RH Windshield
• New Life Port Air Ambulance STC
• New Inverters System
• New First Aid Kit
INSPECTION STATUS
• Post Maintenance Check List 10-21-2019, 1,200 Hours / 6,000 Hours C/W 03-2009 4,116.4 Remaining, 3,000 Landings C/W 03-2009 1,379 Remaining, 12 Years / 6,000 Landings C/W 03-2009 4,379 Remaining
• Full Historical Records
• Maintenance Under Agreement
• Camp EHM Engine Health Monitoring Normal (08-09-2019 Records)
• TDATA Tracking Program
• Phase A1 A6 Inspections 08-15-2019
• Phase B1 B6 Inspections 08-15-2019
• Hydrostatic Test 08-15-2019

FRESH INSPECTIONS
• TAWS EGPWS Sandel ST3400
• FDR Fairchild F1000 (Digital)
• Artex ELT 110 406 (Tri-Band)
• FC 550 Autopilot
• NAT FM Radio
• SATCOM Motorola W/2 Lines
• RVSM
• SAT 111 Satellite Tracking System
• TCAS 11 7.1 Upgrade
• Dual YAW Damper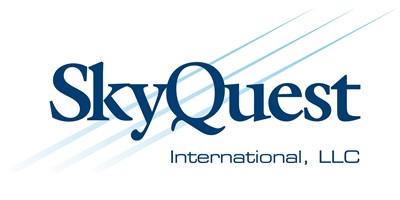 Skyquest International LLC
Winston Salem,NC
Tell the dealer you saw this ad on
AircraftDealer.com