2001 LEARJET 45
Reg # N45NY
$1,599,000
Loan Calculator here...
Close
New Paint and Interior, On MSP Gold, Air Conditioning with Keith Vapor Cycle
Airframe:
5160 TT 4100 Cycles Max Take-off weight: 21,500 lbs. Empty weight: 13,576 lbs.
Engine(s):
Honeywell TFE-731-20AR-1B (Enrolled On MSP Gold)
FDS – Honeywell Primus 1000 System FMS - Universal UNS-1C Dual Honeywell RNZ-851 Nav Units w/Dual ADF Standby Altimeter, Standby Indicator and Dual Honeywell RCZ-833 Comm Units Standby Attitude Indicator Dual AZ-850 Air Data Computers Bendix King KHF 950 w/SECAL Dual AHZ-800 AHRUS Computers Allied Signal EGPWS w/Windshear Alert Dual IC-600 Auto Pilot Computers Allied Signal Cockpit Voice Recorder Dual Bendix King TR-421B Transponders with 120 minutes recording capacity Dual Honeywell 800 Digital Acquisition Units Digital Flight Data Recorder Four Tube DU-870 EFIS/MFD with 7" X 8" Displays TCAS II – Allied Signal TPU-67 w/Change 7 Engine Instrument/Crew Alerting System (EICAS) 406 MHz ELT Honeywell Primus WU-660 Color Radar VHF 8.33 kHz Spacing Compliant RT-300 Radio Altimeter RVSM compliant
New Paint 2015 White with Aristo Blue, Firethorn (orange) and Pewter Grey Stripes Lear Scheme
New Interior 2015 Configuration - Nine (9) passenger seats: eight (8) executive chairs in double-club configuration with four executive fold-out tables, plus one (1) belted lavatory seat. The galley is located in the front of the cabin (forward), while the lavatory is located aft of the main cabin. The aircraft is equipped with an external baggage compartment. Colors - The headliner and sidewalls are Artic Ultra Leather. The chairs are covered in Off White Leather. The carpet is Custom beige and tan Tweed Fabric. The Woodwork is a high gloss Pepperdust Laminate. Interior is fire-blocked.
JAR OPS 1 Compliant RVSM Compliant Thrust Reversers Dual Davtron Clocks Air Conditioning with Keith Products vapor cycle system for cooling on the ground Aft Bulkhead 12" Monitor Airshow 400 Extended range oxygen system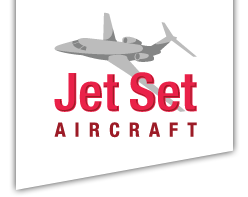 Jet Set Aircraft
7415 Hayvenhurst Pl
Van Nuys Airport
Van Nuys, CA 91406
Tell the dealer you saw this ad on
AircraftDealer.com