2004 LEARJET 45XR
Reg # N45ZR
Under Contract
DELIVERED WITH FRESH INPSECTIONS. Two owners excellent pedigree The interior is epic with the "Indy 500" Avant Guard feel" Don't let the darker seats fool you this plane has epic looks both inside and out!

This exceptional two owner Lear 45XR features a great corporate pedigree with excellent past care and custody. The 45XR features an eight place double club flat floor configuration with four fold-out tables and aft belted lavatory certified for take-off and landing. The cabin amenities include forward right-hand galley, Airshow with a forward left 12.1inch cabin bulkhead monitor with DVD/CD player , GOGO ATG 5,000 High Speed WIFI. Externally serviced lavatory with fresh water 110 Volt cabin plugs. Fly in double club comfort with over 1,900 miles range.

Built to the highest level of certification by the FAA and JAA. The Lear 45XR features the ability to climb to directly to FL450 at max weights this combined with low operating costs make the 45XR best in class. Trailing Link Landing Gear, Carbon Brakes with brake by wire with anti skid make for best in class grip on slick runways. Honeywell 731-BR Engines for best in class high and hot performance. Equipped with an APU for ground heating and cooling. All servicing of the aircraft for fuel and lav are from the Right side of the plane away from the entry door. CALL TODAY FOR NEW PRICING and PRIVATE SHOWINGS at Centennial Airport.

Airframe:
TOTAL TIME: 5860 Hours
TOTAL LANDINGS: 4150 Landings

Weights
Gross Weight (Ramp): 21,750 lbs.
Max Take Off Weight: 21,500 lbs.
Max Landing Weight: 19,200 lbs.
Empty Weight: 13,723 lbs.
Current BOW: 14,271 lbs.

Engines:
Time Since New: 5,960/5,860 Hours
Engine Cycles: 4,100/4,100 Cycles
Engines are on MSP Gold

APU Serial Number: P-169 MSP
Time Since New: 2,956 Hours / 5,370 Cycles
Honeywell Primus 1000 System:
• Dual Honeywell DU-870 EFIS/MFD with four 8" x 7" Displays
• Dual Honeywell IC-600 Autopilot Computers
• Dual Honeywell LCR-100 AHRS Computers Lear SB 45-34-26
• Dual Honeywell AZ-840 Air Data Computers
• Engine Instrument/Crew Alerting System (EICAS)
• Dual RM855 Radio Management Units
• Dual RCZ-833E Integrated COMM units (8.33 kHz spacing & Elementary & Enhanced
Surveillance)
• Dual Honeywell RNZ-851 Integrated NAV units DME & ADF (FM Immunity)
• Honeywell TCAS 2000 TCAS II w/Change 7
• Honeywell RT-300 Radio Altimeter
• Honeywell Primus WU-660 Color Radar
• Dual Universal UNS-1E FMS
• Honeywell KTR-953 HF with SELCAL
• Honeywell SSCVR – Solid State Cockpit Voice Recorder
• Honeywell Mark V EGPWS
Painted in August 2011
Overall White with Black fuselage and Red and Gold Accent Stripes. Excellent Paint Condition 8.5 out of 10. Paint is Glossy and Bright.
•Beautifully AppointedInterior
• 9 Passenger Interior, including belted lav
• Double Club Configuration with Flat Floor Best In class Space!
• Airshow 400
• ATG 5000 Talk and Text
• Dual 10.4" Video Monitor w/ Audio International DVS Player & CD Changer
• Fireblocked Interior
• 110VAC Outlets
• Forward galley/refreshment center
• Artex ELT C406-2 (406 Mhz)
• Concord Batteries
• Cockpit SunVisors
• Dual Davtron Clocks
• Airshow 400 Entertainment System
• Forward and AFT Cabin Monitors
• Belted Toilet Seat certified for T/O & Landing
• Pulselite Aircraft Recognition System
• RVSM Compliant
• ATG 5000 Broadband System (GOGO Talk and Text)
DELIVERED WITH 12+24 Month, Overhauled Landing Grear, Any due items.

Maintenance Status
• Flight Docs Maintenance Tracking Program
• Smart Parts Plus! Includes Cockpit Coverage Tip to Tail Coverage

• Engine MPI/CZI Inspections completed in September 2016

Disclaimer
These specifications have been prepared by Bloom Business Jets Inc. and are intended as a general guide to the aircraft. Bloom Business Jets cannot, however, be liable for any inaccuracy. It is up to the purchaser to confirm details of concern by Pre Purchase Inspection, and/or inquiry of the seller and to ensure that the purchase contract
properly reflects client's concern and specific details upon which they may rely. Bloom Business Jets Inc. always advises an independent Pre Purchase Inspection to be performed on behalf of the Purchaser.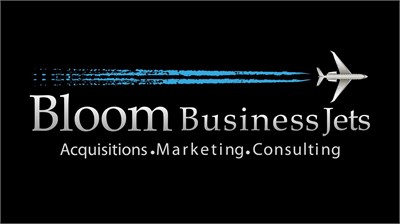 Bloom Business Jets
CO
Tell the dealer you saw this ad on
AircraftDealer.com