Inactive Ad
---
The ad you requested is no longer active, however you may be interested in some of the following Learjet 45 / 55 / 60 ads:
displayAdsHomeRecent
---
Engines on 100% Honeywell MSP, Phase 1 and 1A Mods, Fresh Inspections, 12 Year Inspection c/w 2009, Capable for Europe Operations, FDR, TAWS, ADS-B In/Out, HF Radios, 2 UNS 1K FMS, GPS, SATCOM, Exterior: Overall White (09-2017), Winglets, New LH Generator, New Generator Control Panel, Current ADs & SBs, New RH Windshield, New Life Port Air Ambulance STC, New Inverters System, New First Aid Kit ...
...more
.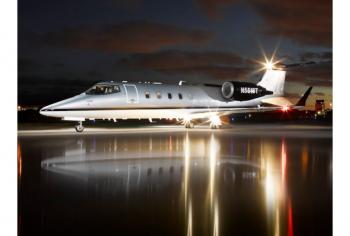 Fresh 12 Yr. Inspection ADS-B Out compliant WAAS/LPV Engines Enrolled on JSSI 100% Carbon Fiber Interior Trim Distinctive style and comfort. Airframe Details: Total Hours: 10,007.5 hrs and 7,243 ldgs Engine Details: Pratt Whitney PW305A Enrolled on JSSI- 100% ENG 1 sn PCE-305067 3,993 hrs remaining ENG2 sn PCE-305066 4,220 hrs remaining...
...more
.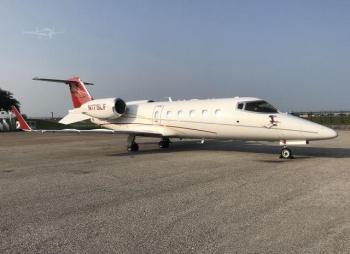 American Aircraft Sales is proud to offer this 1997 Learjet 60 featuringing ESP Gold Engine Maintenance Program, RVSM, TWAS, ADS-B Out, Pro Line Advance and WAAS/LPV. Airframe: TTSN: 9,284 Hours TCSN: 6,486 Landings Engines: Engine 1 Notes: Pratt & Whitney PCECA-0037 Enrolled on Pratt & Whitney ESP Gold TTSN: 9,284 Hours Engine 2 Notes: Pratt & Whitney PCECA-0038 Enrolled on Pratt & Whi...
...more
.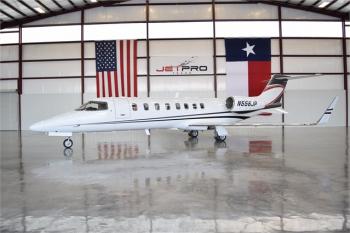 MSP Gold, APU on MSP Gold, Recent Phase A/B/C, Recent Paint, 9 passenger interior including belted lav, high gross weight, no damage, recent pilot's windscreen, great US History. TRADES WELCOME. Airframe: On CAMP 5,328 Hours Since New 3,897 Landings Engine(s): Honeywell TFE731-20AR-1B Engines with 3,500 lbs of thrust each Enrolled on Honeywell's MSP Gold Engine 1 s/n P-111130-C Engine 2...
...more
.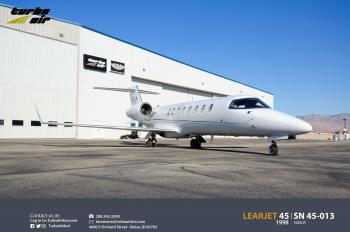 Exceptionally Well Maintained 45 with BR Engines, New Paint, & ADS-B! Airframe: Total Time: 5567 Total Landings: 4692 Engines: Time L/R: 5428/5526 MSP...
...more
.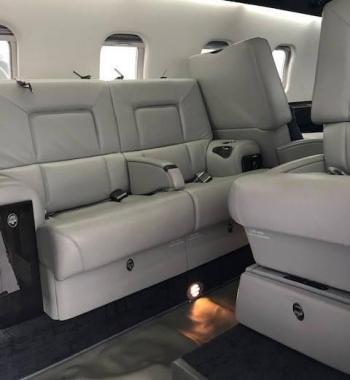 Engines On ESP GOLD Professionally Maintained Aircraft ADS-B / WAAS / LPV Upgraded FMS's APU Equipped Wi-Fi Airframe: Landings: 4,396 Engines: TSN: 5074/5088 CSN: 4386/4396 TBO: 7200 APU: Hamilton Sundstrand T-20G, TSN: 2556...
...more
.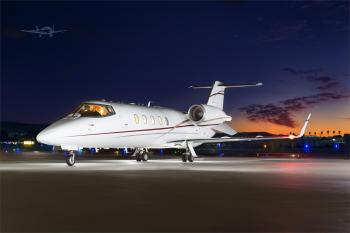 Airframe: Total Time4650 Total Landings2733 Engines: Time: 4501/4605 APU Time: 2509 Don't miss the chance to own this aircraft. Click
here for more details.
.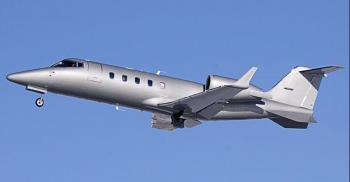 TTSN Hours 4,601.20 4,540.20 TCSN Cycles 3,524 3,481 Time Since Hot Section 1,040.20 1,079.20 Date of Last Hot Section 9/26/2011 9/09/2011 Next Overhaul Due 7,200 hrs. 7,200 hrs. Hours Since MPI 1,040.20 587.40...
...more
.