Inactive Ad
---
The ad you requested is no longer active, however you may be interested in some of the following McDonnell Douglas ads:
---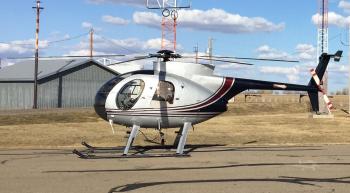 NEW to MARKET! 1980 Hughes 500D, operating history in Dry Environment, Utility Configured, Onboard 3600 lbs. Keeperless Cargo Hook w/Cargo Mirror, FDC Inlet Barrier Filter, Auto Re-Ignition Kit, Pilot Bubble Window, 93% Hours Remaining on Main Blades, 88% Hours Remaining for Engine Overhaul, 75% Hours Remaining for Mini-Turbine Inspection, MD530 Mast, Kamatic Engine Driveshafts (calendar limited, ...
...more
. Featuring Wire Strike Kit, Cargo Hook & Barrier Filter. Airframe: Landings: 3,116 Engines: TSN: 1852 CSN: 146 Time Remaining: 1854 Hours, Date of Overhaul: 01.23.2018...
...more
.