Inactive Ad
---
The ad you requested is no longer active, however you may be interested in some of the following Mitsubishi Turbo ads:
displayAdsHomeRecent
---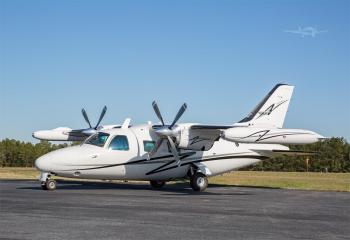 • Dash-10 Engines • Garmin G600 Panel with Altitude Pre-Select Module • Deliverers with Major Inspections by Intercontinental Jet Services • Like New Paint, Interior, Windshields & Boots • No Damage History • All Logbooks & Ownership History Airframe: Total Time5827 Engine 1 Engine 1 Time1700 SFOH Engine 1 Notessn P105704C Engine 2 Engine 2 Time1700 SFOH Engine 2 Notessn P...
...more
.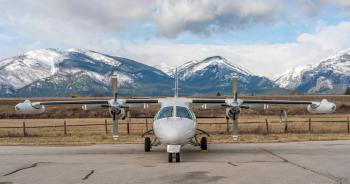 Airframe: 5932 TTAF Engines: 4737TT 1409 SHS & Gearbox Props: Done 6/19 Due: 3/22 Don't miss the chance to own this aircraft. Click
here for more details.
.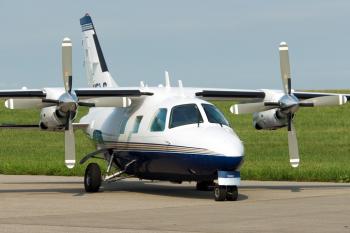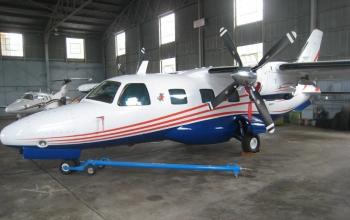 1981 MARQUISE: 6381 TT, ENGS 950 SMOH BY HONEYWELL, TRAFFIC, TAWS, STORMSCOPE, 2008 P&I, FRAME & WING SPACER AD DONE, NEW CO-PILOT HTD W/S, NEW PILOTS SIDE WINDOW. THIS SPECIFICATION IS SUBJECT TO "AS IS", VERIFICATION, AVAILABILITY & CHANGE WITHOUT NOTIFICATION Airframe: 6381 TT Engines: TPE-331-10-511M ENG #1 950 SMOH BY HONEYWELL ENG #2 950 SMOH BY HONEYWELL Props: PROPS O/H 6/...
...more
.