Inactive Ad
---
The ad you requested is no longer active, however you may be interested in some of the following Mooney ads:
displayAdsHomeRecent
---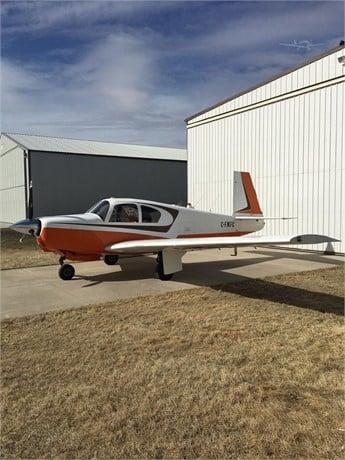 Aircraft is subject to verification of specifications, logs, times, damage and all equipment listed. Airframe: Total Time: 2,747.1 Engines: Time: 143 TBO: 2000...
...more
.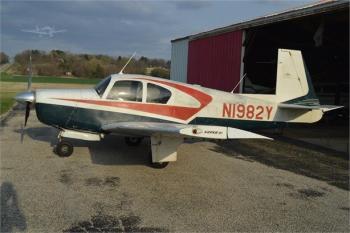 Airframe: 3445 Hours Total Time September Annual Gear up landing 8/2002 @ 2935 Tach Time - installed new propeller and engine inspection by Poplar Grove Airmotive. Engines: Time: 905 SMOH Engine overhauled 1994 with a prop strike inspection / tear down in 2002 Props: Time: 510 520 Hours Since New Three Blade Propeller - New in 3/2003...
...more
.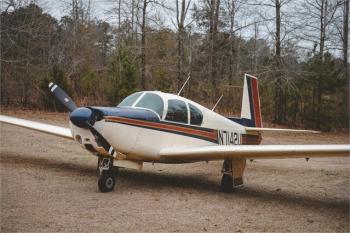 Low Time Georgia Based Mooney With Very Low time Engine!!, ADSB, Garmin 430 Upgraded Panel STEC Autopilot Airframe: Total Time: 4517 Engines: 110 SMOH IO-360A1A 2016 OH Props: HARTZELL...
...more
.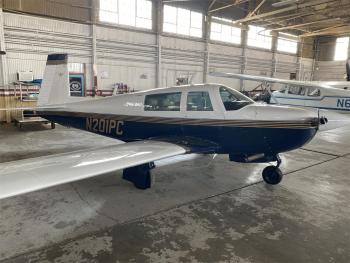 Very nice Mooney 201 with a low time Victor overhauled engine. Hangared. Brand new Paint August 2021 Airframe: Total Time: 4993 Engines: 200 HP Lycoming IO-360-A3B6D Only 184 hours SMOH by Victor Engines Props: 2-bladed McCauley Prop 184 hours SOH, July 2018 ...
...more
.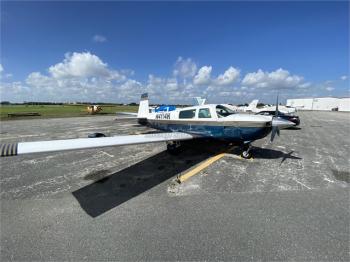 Full Garmin, Panel G-500, EFIS Panel, GTN650W, GTX-330ES, 225 Nav/Com, STEC 55X Autopilot, GAMI, Speed Mode, LR Fuel System Airframe: Total Time: 4741 Engines: Time: 2817 TBO: 2000 Props: Time: 1675...
...more
.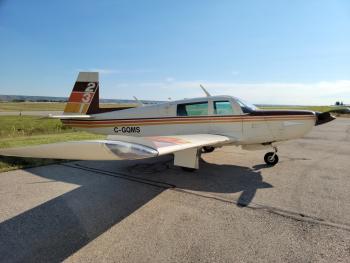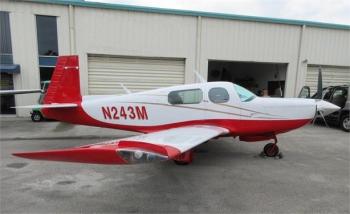 GNS 430 WAAS, EDM 830, WX500 LONG RANGE FUEL 190 KTAS ADS-B COMPLIANT Airframe: Total Time: 3,421 Engines: Time: 1,143 TBO: 1,700 Continental IO550A (None Turbocharged), 300 HP Rocket Engineering Missile Conversion STC from 200 HP 362.5 STOP and Bottom End Work Props: 520 SPOH (Done Feb. 21, 2010 via STC) Hartzell 3 Blade Conversion – Full Feathering...
...more
.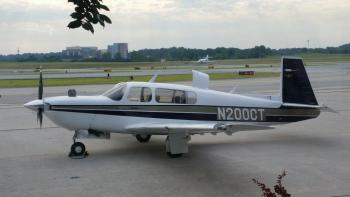 Only Two Owners, Professionally maintained and operated, Always Hangared Airframe: Total Time: 1910 Engines: Mooney TLS Converted to Bravo Lycoming TIO 540-AF1B, New Factory Cylinders with Bravo "Wet head" conversion at 832 hours Props: 3 Blade McCauley B3D32C417 Prop resealed & propeller deice brush assemblies replaced at September 2017 annual...
...more
.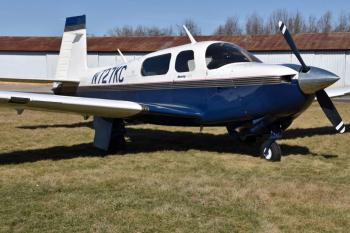 Nice 201 with GNS 430W, S-Tec 50, KCS-55A, GMA-340, WX-900, JPI EDM 700, Hoskins FT-101. Recent annual by Air-Mods, a certified Mooney Service Center Airframe: TTAF: 1455 Engines: Time: 1455 Props: SMOH: 493...
...more
.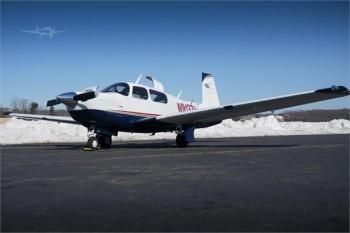 1996 Mooney MSE - 2,800 TT, 1,100 SMOH, Loaded with Avionics - G600, SVT, XM Weather, Chart Display on G600, Full Garmin integration with KFC-150 via GAD43E, LED Light Kit, Stainless Steel screw kit, NEW Paint with high quality clear coat ($$$), interior is in outstanding condition as well. Hangared at DXR. This is by far the best equipped MSE on the market, no expenses spared!!! Airframe: To...
...more
.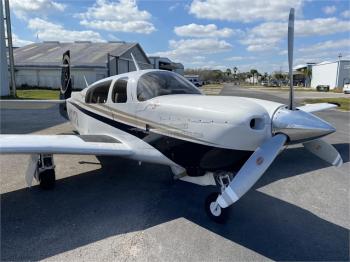 Low Time Mooney Ovation GX with G1000 Only 781 Total Time Since New Complete Records, NDH, Air Conditioned, Turn Key ready to fly Aircraft Airframe: Total Time: 781 Engines: Time: 781...
...more
.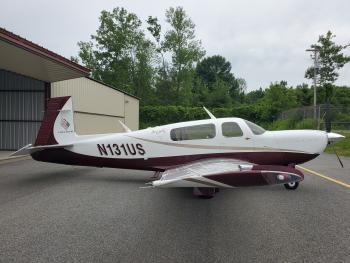 2006 MOONEY M20M GX BRAVO turbo charged airplane for sale with all the bells and whistles! This plane offers long range 102 gallon fuel tanks which can get you from one end of the coast quickly to the other in just a few hours. Complement your hangar with this special "Freedom" edition Mooney! Purchase includes fresh annual. Airframe Details: TTAF 735 Engine(s) Details: 735 SNEW -Lycoming...
...more
.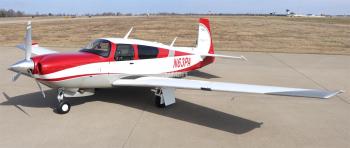 130 Hours SNEW, ADS-B Compliant, Garmin G1000 NXi WAAS Avionics with Garmin GFC700 A/P, New Dual-Door Configuration, Air Conditioning, Garmin SVT, Speed Brakes, LED Lights, Redundant Electrical System, NO Damage History, Complete Logs SNEW, Always Hangared and Well-Maintained, Call for Price. Additional Comments: Located in Lexington, KY - KLEX No Damage History Mooney Service Center (Factor...
...more
.