Inactive Ad
---
The ad you requested is no longer active, however you may be interested in some of the following Mooney ads:
---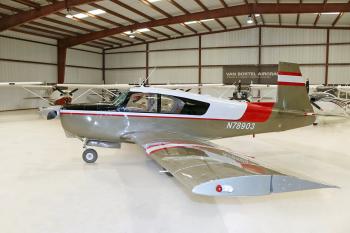 1368 SFOH. ADS-B In/Out. $79,500 Airframe: 5237 Total Time Since New Engines: 1368 Since Factory Overhaul...
...more
.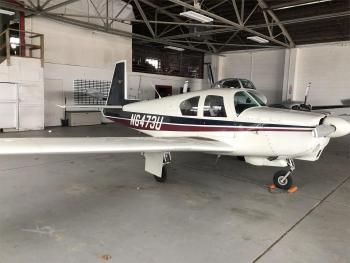 Mooney 201 All Metal Instruments Electronics International Digital Fuel Flow Gauge IFR Certified Garmin GPS Panel Mounted Standby Vacuum System - Precise Flight Rear Wing SPAR Mooney Kit M20-217 Installed STECC Light Weight Starter Brackett Air Filter Airframe: Total Time: 2141.6 Engines: 111.3 SMOH Engine Overhauled in 2018 By Traid Engines Triad Aviation Factory New Spec. Engine Ove...
...more
.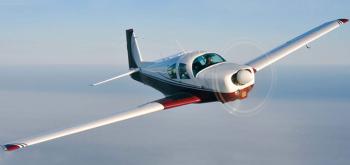 Engines: TSOH: 1099 180 HP, TBO: 2000 Hours, Time Remaining: 901 Hours Props: TSOH: 296 TBO: 2400 Hours / 6 Years, Time Remaining: 2104 Hours...
...more
.
Airframe: Total Time: 3515 Must see this mooney to appreciate it. Beautiful in all respects. Always hangared in the Arizona desert environment. The same owner for the last 25 years. Many mooney speed and cowling mods. Engines: Time: 475 SMOH TBO: 2000 All new cylinders and new camshaft upon overhaul Alternator conversion. Props: Time: 997 ...
...more
.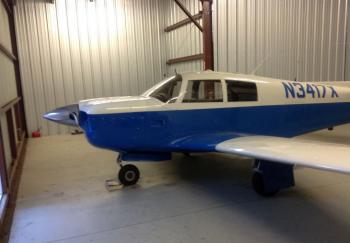 1966 Mooney M20E, $69,500. 3904TT, 250 SMOH/ SPOH, Garmin 430, Flight computer, new mags, new fuel controller. All J mods. In great shape. Airframe: TTAF: 3904 Engines: 250 SMOH Props: 250 SPOH...
...more
.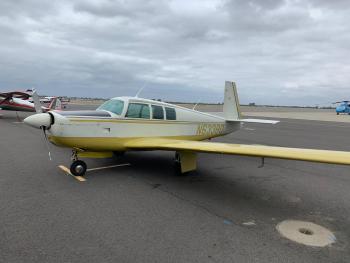 Airframe: 2,696 total time Engines: 200 HP Lycoming IO-360-A1A Only 182 hours SMOH, Ameritech, Silver Eagle Props: 2-bladed Hartzell 182 hours SOH...
...more
.
Mooney Strength, Speed and Economy. 140kts at only 10GPH! Airframe Details: One piece windshield Cowling enclosure faring Manual Gear/Flaps Reiff engine Heater Fuel 50gals Service Bulletin 208 Complied (no corrosion) Engine(s) Details: Lycoming O-360 180H.P. 810 SMOH (2005) by Triad Burlington N.C. to Factory New Limits 810 SPOH (2005)...
...more
.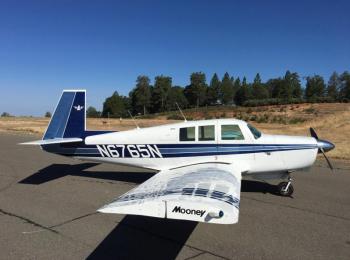 Airframe Time: 4771 Hours Total Time Engine Time: 49 Hours SMOH by Lycon on O-360 A1D 180 HP Lycoming. Prop Time: 49 SPOH on Two blade Hartzell. Suffix B hub. (No AD) Useful Load: 1050 lbs Annual Due: April 2020...
...more
.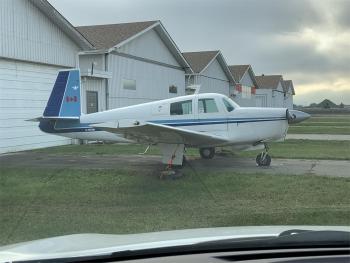 Aircraft is subject to verification of specifications, logs, times, damage and all equipment listed. Airframe: Total Time: 4468 Engines: Engine Time: 384 Lycoming 0-360-81D SN L-17670-360A Props: Hartzell, new in 2013 161 Hrs...
...more
.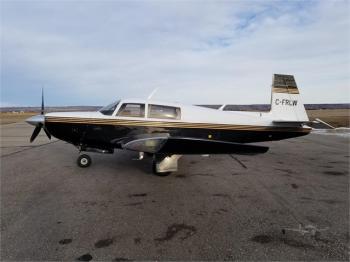 Airframe: 3651.7 hrs TT as of Jan 2019 (aircraft is flown regularly) For damage history, please see logs at the bottom of the ad. Engine(s): 572.8 hrs Continental TSIO-520-NB Overhauled by Aero Recip, December 2007 (TBO 1400hrs) Rocket 305 Conversion! Props: 264.1 hrs McCauley 3 Blade, with Heat and TKS Overhauled in September 2011...
...more
.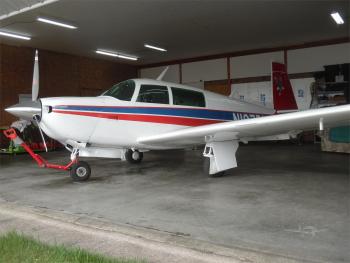 Engines: Lycoming 200 hp IO-360-A3B6D 869 hrs. Since Factory Overhaul Props: 867 hrs. SPOH Don't miss the chance to own this aircraft. Click
here for more details.
.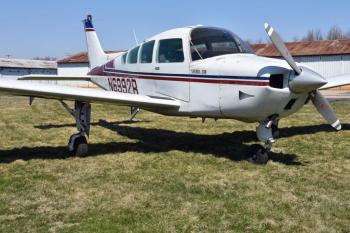 Upgraded 231 to firewall forward 252 with MB1 engine, intercooler, turbocharger, wastegate, and cowl; Garmin 530W, King KFC200 Flight Director; GTX 330 w/ ADS-B Out, 3-blade heated prop. 252 performance at a 231 price! Engine 1 Time: 325 SFRM Props: Prop Specs325 SPOH...
...more
.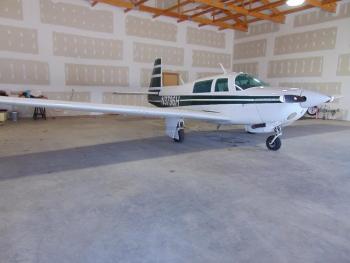 Hangared in North Carolina. Only 4450 TT 760SMOH, Garmin 430WAAS, Garmin GTX345 ADSB in and out Flightstream Bluetooth for Ipad, STEC 55X Autopilot, Nice paint and interior. Airframe: 4450 Total Time Engines: 760 SMOH Props: 1120 SMOH...
...more
.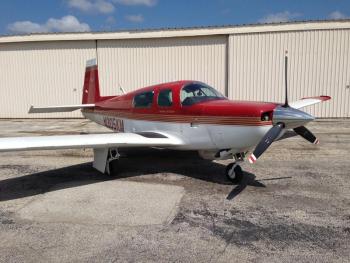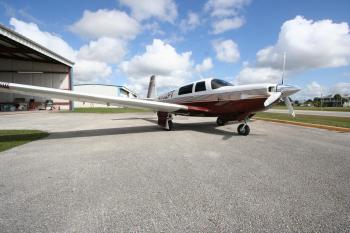 Not your Average Mooney!!!! LOOK AT THIS PANEL!!! Only 2478 TT 192 SMOH New Leather Interior, Dynon 10' Screen, Avidyene 550, Digital Engine Monitor, GPS, AOA, Back Up AH, More Airframe: ONLY 2478 Total Time Since NEW Engines: 192 SMOH Intercooled TSIO 360-GB1 Props: Overhaul Time: 104...
...more
.