Inactive Ad
---
The ad you requested is no longer active, however you may be interested in some of the following Mooney ads:
displayAdsHomeRecent
---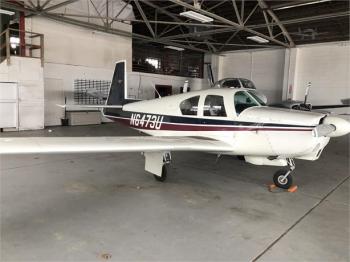 Mooney 201 All Metal Instruments Electronics International Digital Fuel Flow Gauge IFR Certified Garmin GPS Panel Mounted Standby Vacuum System - Precise Flight Rear Wing SPAR Mooney Kit M20-217 Installed STECC Light Weight Starter Brackett Air Filter Airframe: Total Time: 4,136.3 Fuel Bladders O & M STC 54 Gallons. Engines: Engine Overhauled in 2018 By Traid Engines Triad Aviat...
...more
.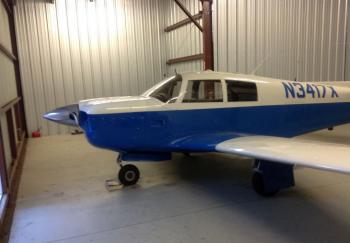 1966 Mooney M20E, $69,500. 3904TT, 250 SMOH/ SPOH, Garmin 430, Flight computer, new mags, new fuel controller. All J mods. In great shape. Airframe: TTAF: 3904 Engines: 250 SMOH Props: 250 SPOH...
...more
.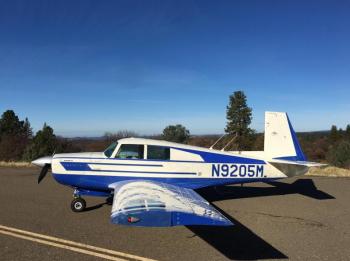 Airframe Time: 3321 Hours Total Time Engine Time: 206 Hours SMOH on I0-360 Lycoming 2000 hour TBO. 2008 by Lycon. Propeller Time: 206 Hours SPOH on Harzell Scimitar two blade. (No AD on the hub) Annual Due: March 2021 Useful Load: 1048 Lbs...
...more
.
Mooney Strength, Speed and Economy. 140kts at only 10GPH! Airframe Details: One piece windshield Cowling enclosure faring Manual Gear/Flaps Reiff engine Heater Fuel 50gals Service Bulletin 208 Complied (no corrosion) Engine(s) Details: Lycoming O-360 180H.P. 810 SMOH (2005) by Triad Burlington N.C. to Factory New Limits 810 SPOH (2005)...
...more
.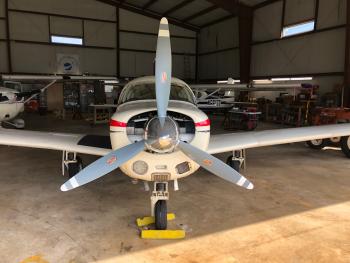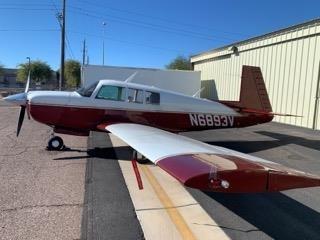 Fresh Aircraft presents this Mooney with low times. This aircraft has all the speed you want without breaking the bank. The aircraft is ADSB compliant and has a Garmin 430 WAAS. If you are searching for a forever plane, please call today. Fresh Annual as of January 2021 and currently getting a brand new leather interior. Airframe: Total Time: 3861 Engines: Time: 563 TBO: 2000 Props: T...
...more
.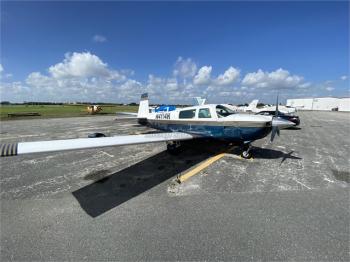 Full Garmin, Panel G-500, EFIS Panel, GTN650W, GTX-330ES, 225 Nav/Com, STEC 55X Autopilot, GAMI, Speed Mode, LR Fuel System Airframe: Total Time: 4741 Engines: Time: 2817 TBO: 2000 Props: Time: 1675...
...more
.
1979 Mooney 231K Turbo $119,500 Not a typo !! 742 TT Airplane Location: Sanger, Texas Beautifully maintained 1979 Mooney 231K Turbo. Original paint but is easily a 9 0ut of 10. The Interior is flawless! 87 yr old gentleman has decided to sell reluctantly but has been flown weekly. All paperwork and logs available and in perfect order. These low-hour planes don't come around often especially a...
...more
.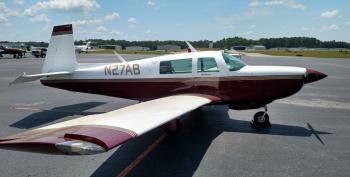 1980 M20K-231 with 3650 ACTT and 1795 SFRM. April 2020 Annual. G5 HSI, IFD440 WAAS and GTX 345 ADSB In and Out. Airframe: TTAF: 3645 Engines: Time: 1795 SFRM Props: Time: 1300 SPOH...
...more
.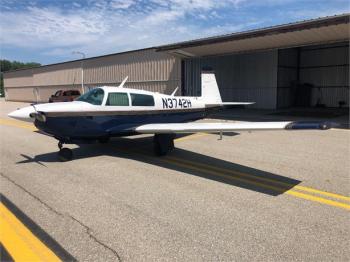 Airframe: 3,151.5 Total Time Annual Inspection July 2020, FAA 91-411 & 91-413 Altimeter Static & Transponder Certification August 2020. All AD's & Mandatory SB's Complied With. Useful Load 950.4#. Max No known damage history. Engines: 283.4 Since Lycoming Overhaul, IO-360-A3B6D Serial L-24974-51A Props: 628.6 SPOH April 1995....
...more
.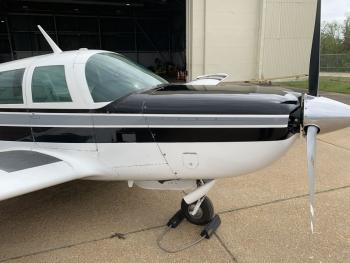 Airframe Details: Total Airframe Time: 3,107 Hrs Engine(s) Details: Engine: Continental TSIO-360-LB1B SMOH: 217 Hrs Upgraded 3 blad prop...
...more
.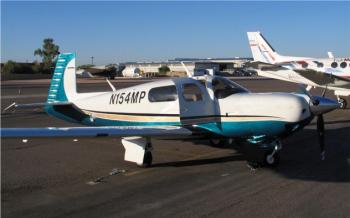 Very nice aircraft. Airframe Details: Total Airframe Time: 1207 Hrs Engine(s) Details: SMOH 800 Overhaul 2005 Continental TSIOL-550-A3 350 Hp turbo charged water cooled SPNEW 800 Mc cauley 3 blade prop...
...more
.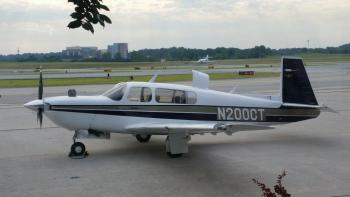 Only Two Owners, Professionally maintained and operated, Always Hangared Airframe: Total Time: 1910 Engines: Mooney TLS Converted to Bravo Lycoming TIO 540-AF1B, New Factory Cylinders with Bravo "Wet head" conversion at 832 hours Props: 3 Blade McCauley B3D32C417 Prop resealed & propeller deice brush assemblies replaced at September 2017 annual...
...more
.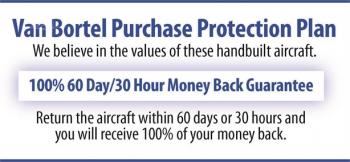 530W WAAS, WX 1000. ADS-B In/Out. Trade In's Welcome! Call for Details! Airframe: Total Time: 1,788 Engines: Time: 1788 SNEW TBO: 2000...
...more
.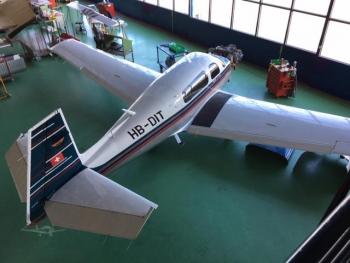 Very nice Mooney TLS Bravo, low flight time, very good condition. Smooth, powerful and efficient. Amazing performance for a single piston engine Aircraft. Faster than many twins for less fuel consumption. Professionally maintained by EASA Repair Station Airframe: Total Time: 1450 ARC Valid through June 2021 No damage history Currently hangared in Lausanne Swiss registered in 2020, VAT paid i...
...more
.