Inactive Ad
---
The ad you requested is no longer active, however you may be interested in some of the following Mooney ads:
displayAdsHomeRecent
---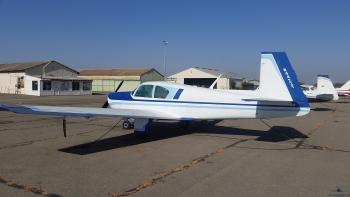 Airframe: TTAF: 3501 Engines: SMOH: 202 Don't miss the chance to own this aircraft. Click
here for more details.
.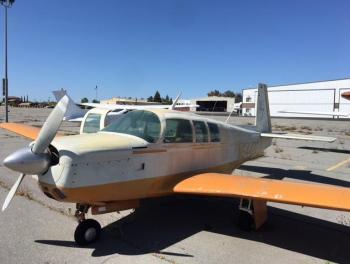 Airframe Time: 5100 Hours Total Time Engine Time: 580 Hours SMOH on IO-360. (200 HP Lycoming, 2000 Hour TBO.) Western Skyways. Top overhaul at 580 houts TT Prop Time: 1523 SPOH, on Hartzell two blade. Annual Due: Needs Annual Useful Load: 998 Lbs...
...more
.
1968 Mooney M20G Statesman. This aircraft has an engine monitoring system and recent upgrades including Garmin 175 WAAS GPS and Garmin transponder 335 ADSB out. 74.83 hours since major overhaul on both engine and prop. Annual last completed in September 2021. Aircraft Specifications: Year: 1968 Manufacture: Mooney Model: M20G Price: $114,900.00 Location (nearest city): Sherman TX, Airport ...
...more
.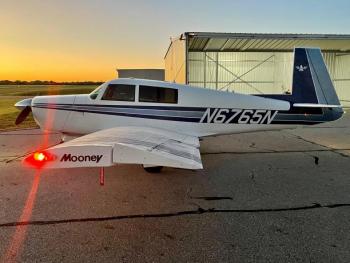 Total Time: 6129 Total Time Engine Time: 75 Hours SMOH, Lycoming 0-360, 180 HP Prop Time: 75 SPOH on non-AD Hartzell two blade Annual Due: October 2022 Useful Load: 906 lbs...
...more
.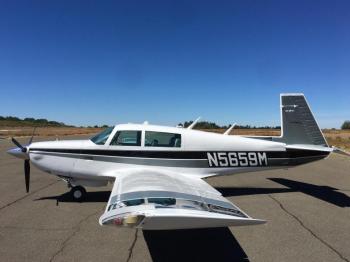 Total Time: 2973 Hours Engine Time: 559 SMOH on Continental TSIO-520-NB17B (Out of Cessna 340) Prop Time: 76 Hours SPOH on McCauley Full...
...more
.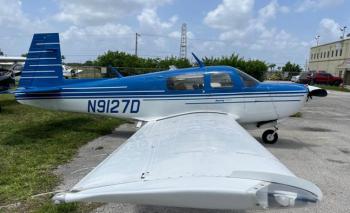 Exceptional 1990 M20J MSE, low Airframe time, Engine and prop. Beautiful touchscreen Garmin GTN 650XI, Engine anaylizer and storm scope, Ready for a new owner BFG Stormscope, Engine analizer JPI EDM 700, EI electric tach, Vertical card compass, Fresh prop overhaul, Comes with custom cover Airframe: TTAF: 3182 Engines: Time: 990 SMOH Lycoming Model: IO-360-A3B6D Props: Time: 10 SMOH...
...more
.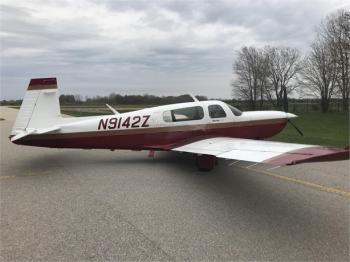 ONLY 1700TT Zero Time SMOH, King Silver Crown, KFC150 AP/FD HSI Alt Preselect, Nice Cosmetics, Digital Engine Monitor, Digital Fuel Flow Airframe: Total Time: 1,700 Engines: Zero Time Since Major by Poplar Grove 2000 Time Before Overhaul Props: Time: 0 SMOH...
...more
.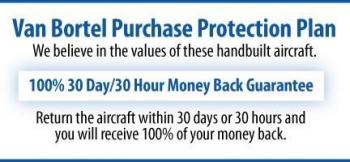 430W WAAS, EFD1000, ADS-B In/Out Airframe: Total Time: 879 Engines: Time: 879 SNEW TBO: 2000...
...more
.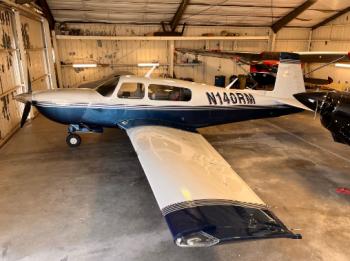 Aircraft Total Time: 1253 Hour Total time since new Engine Time: 1253 Hours Total time since new Propeller Time: 1253 Hours Total time since new Annual Due: February 2023 Useful Load: 1035 Lbs...
...more
.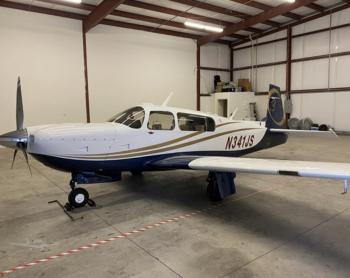 As of April 8th, 2022 this aircraft is available for sale - Very Nice 2007 Ovation3 GX, aproximately 1125 total time, no known damage history, WAAS enabled G1000 (LPV Approach capabilities), GFC700 Auto Pilot, Active traffic, ADS-B In & Out (via bluetooth GTX345R), GDL69A Datalink, WX500 Stormscope, 4-place built in O2, Extended Range Fuel (102 useable), Garmin E-Charts and Safe Taxi. This pla...
...more
.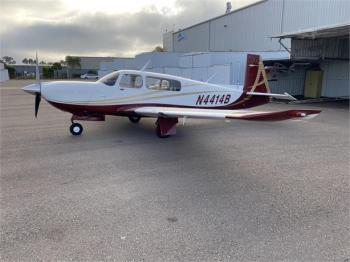 Low time (approximately 450 hours total time), no known damage history, 2007 Mooney Acclaim equipped with: Factory Air Conditioning, Garmin G-1000 system, GFC 700 autopilot, satellite data-link XM weather, built-in 4 place oxygen system and more... priced at $429,900 - Call Mark Woods at (eight ten) 417.9950 Note: Logbook download links below. N4414B is based at the Palomar airport (Carlsbad, ...
...more
.