Inactive Ad
---
The ad you requested is no longer active, however you may be interested in some of the following Mooney ads:
---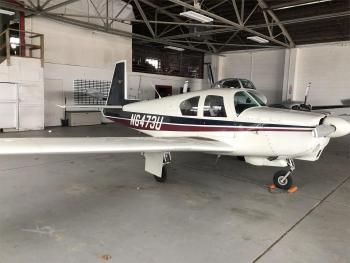 Mooney 201 All Metal Instruments Electronics International Digital Fuel Flow Gauge IFR Certified Garmin GPS Panel Mounted Standby Vacuum System - Precise Flight Rear Wing SPAR Mooney Kit M20-217 Installed STECC Light Weight Starter Brackett Air Filter Airframe: Total Time: 2141.6 Engines: 111.3 SMOH Engine Overhauled in 2018 By Traid Engines Triad Aviation Factory New Spec. Engine Ove...
...more
.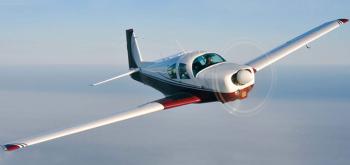 Engines: TSOH: 1099 180 HP, TBO: 2000 Hours, Time Remaining: 901 Hours Props: TSOH: 296 TBO: 2400 Hours / 6 Years, Time Remaining: 2104 Hours...
...more
.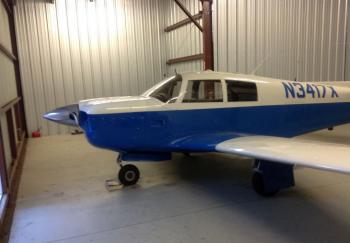 1966 Mooney M20E, $69,500. 3904TT, 250 SMOH/ SPOH, Garmin 430, Flight computer, new mags, new fuel controller. All J mods. In great shape. Airframe: TTAF: 3904 Engines: 250 SMOH Props: 250 SPOH...
...more
.
Mooney Strength, Speed and Economy. 140kts at only 10GPH! Airframe Details: One piece windshield Cowling enclosure faring Manual Gear/Flaps Reiff engine Heater Fuel 50gals Service Bulletin 208 Complied (no corrosion) Engine(s) Details: Lycoming O-360 180H.P. 810 SMOH (2005) by Triad Burlington N.C. to Factory New Limits 810 SPOH (2005)...
...more
.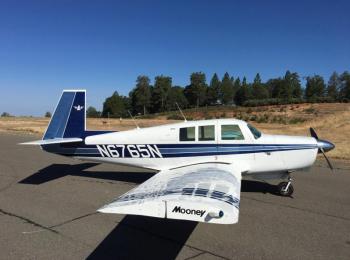 Airframe Time: 4771 Hours Total Time Engine Time: 49 Hours SMOH by Lycon on O-360 A1D 180 HP Lycoming. Prop Time: 49 SPOH on Two blade Hartzell. Suffix B hub. (No AD) Useful Load: 1050 lbs Annual Due: April 2020...
...more
.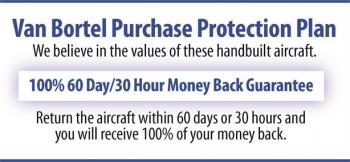 1976 Mooney M20F Executive 21. 3760 TT. 1773 SMOH. ADS-B In/Out. New Exterior. $79,500 Airframe: Total Time: 3,760 Engines: Time: 1,773 SMOH ...
...more
.

79 Mooney M20K with 4532TT 813 SMOH, (LB Engine) NEW Strip and Paint, New Garmin GTN650, GTX 345 ADSB in and Out!!, KFC-200 AP/FD HSI, Leather Interior, Complete Records. Fresh annual Airframe: Total Time: 4532 Engines: 813 Since Overhaul 4-2008 Props: McCauley 2A34C SN 795425 1442 SOH New England Prop 10-02...
...more
.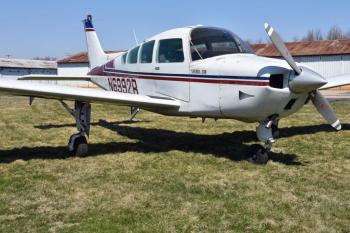 Upgraded 231 to firewall forward 252 with MB1 engine, intercooler, turbocharger, wastegate, and cowl; Garmin 530W, King KFC200 Flight Director; GTX 330 w/ ADS-B Out, 3-blade heated prop. 252 performance at a 231 price! Engine 1 Time: 325 SFRM Props: Prop Specs325 SPOH...
...more
.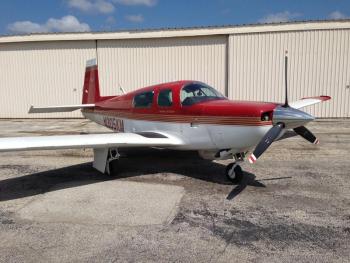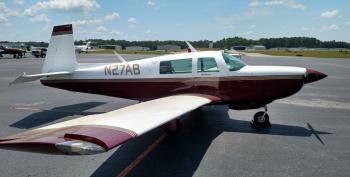 1980 M20K-231 with 3650 ACTT and 1795 SFRM. April 2020 Annual. G5 HSI, IFD440 WAAS and GTX 345 ADSB In and Out. Airframe: TTAF: 3645 Engines: Time: 1795 SFRM Props: Time: 1300 SPOH...
...more
.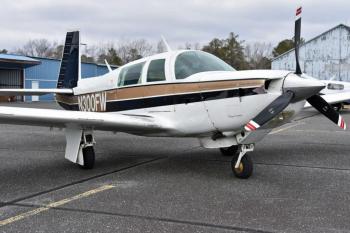 Upgraded 231 to firewall forward 252 with MB1 engine, intercooler, turbocharger, wastgate, and cowl; Garmin 530W, King KFC200 Flight Director; 3-blade scimitar hot prop, one-piece belly; recently restripped/resealed fuel tanks by Wet Wingologists Airframe: hangared Engines: Engine(s)390 Hours Since Factory Zero Time 40 Hours STOH Props: 40 Hours SOH...
...more
.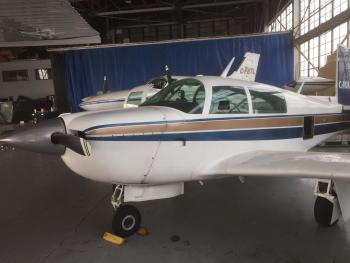 Looking for a great cross country aircraft, this one is ready to go flying. Aircraft is subject to verification of specifications, logs, times, damage and all equipment listed. Airframe: 3450 TTSN Engines: Engine1 Overhaul Time1576 Engine(s)IO-360-A3B6D SMOH 1576 MSN L-25638-51A Props: Prop Specs52.7 SMOH Due 2024 MODEL McCauley B2D34C214-A...
...more
.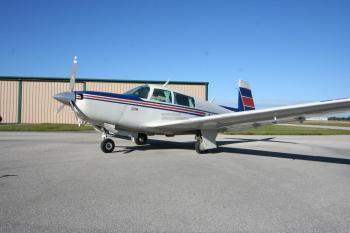 SUPER LOW TIME 1401 TT Only60 SMOH! Radar, Garmin ADSB King Digital IFR, Mooney 231, 3 Blade Prop! Dont miss out on this Low time aircraft- Recent annual by PJ Aircraft Mooney Experts Airframe: Only 1410 Total Time Since NEW Engines: Engine 1 Time:60 SMOH Engine(s)TSIO-360 Props: Prop Specs60 Since NEW Prop...
...more
.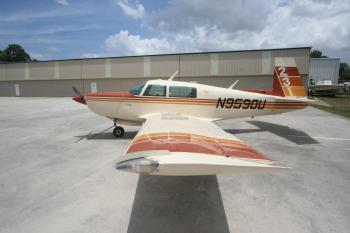 Great Value!!! Low Time Mooney Only 2187TT 130 SMOH, Garmin 430 GPS with Century IV AP, Original Paint and Interior, Complete logs since new.. BEST 231 Value today! Hangared In Stuart FL Airframe: 2187 Total Time Engines: Engine 1 Time130 SMOH Engine(s)130 SMOH LOWER 220 SMOH TOP TSIO360GB1 2003 Props: 104 SInce New 2003...
...more
.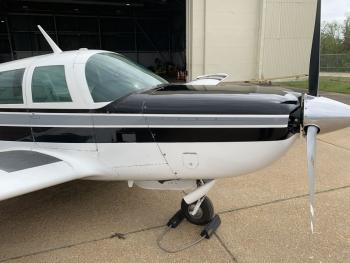 Airframe Details: Total Airframe Time: 3,107 Hrs Engine(s) Details: Engine: Continental TSIO-360-LB1B SMOH: 217 Hrs Upgraded 3 blad prop...
...more
.