Inactive Ad
---
The ad you requested is no longer active, however you may be interested in some of the following Mooney ads:
displayAdsHomeRecent
---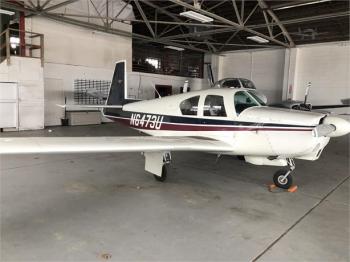 Mooney 201 All Metal Instruments Electronics International Digital Fuel Flow Gauge IFR Certified Garmin GPS Panel Mounted Standby Vacuum System - Precise Flight Rear Wing SPAR Mooney Kit M20-217 Installed STECC Light Weight Starter Brackett Air Filter Airframe: Total Time: 4,136.3 Fuel Bladders O & M STC 54 Gallons. Engines: Engine Overhauled in 2018 By Traid Engines Triad Aviat...
...more
.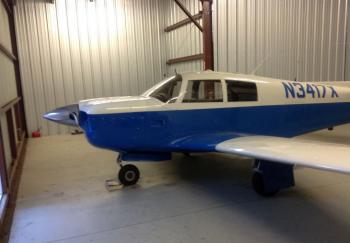 1966 Mooney M20E, $69,500. 3904TT, 250 SMOH/ SPOH, Garmin 430, Flight computer, new mags, new fuel controller. All J mods. In great shape. Airframe: TTAF: 3904 Engines: 250 SMOH Props: 250 SPOH...
...more
.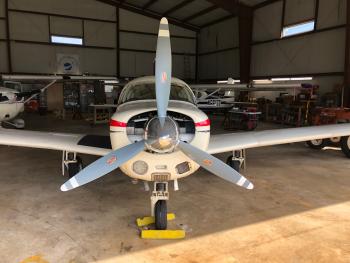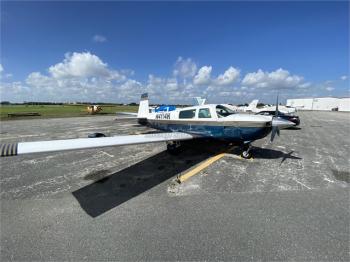 Full Garmin, Panel G-500, EFIS Panel, GTN650W, GTX-330ES, 225 Nav/Com, STEC 55X Autopilot, GAMI, Speed Mode, LR Fuel System Airframe: Total Time: 4741 Engines: Time: 2817 TBO: 2000 Props: Time: 1675...
...more
.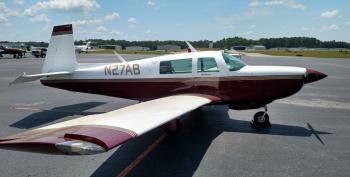 1980 M20K-231 with 3650 ACTT and 1795 SFRM. April 2020 Annual. G5 HSI, IFD440 WAAS and GTX 345 ADSB In and Out. Airframe: TTAF: 3645 Engines: Time: 1795 SFRM Props: Time: 1300 SPOH...
...more
.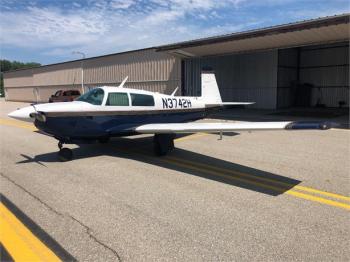 Airframe: 3,151.5 Total Time Annual Inspection July 2020, FAA 91-411 & 91-413 Altimeter Static & Transponder Certification August 2020. All AD's & Mandatory SB's Complied With. Useful Load 950.4#. Max No known damage history. Engines: 283.4 Since Lycoming Overhaul, IO-360-A3B6D Serial L-24974-51A Props: 628.6 SPOH April 1995....
...more
.
The is an unique Mooney M20K-305 Rocket with amazing performance. Was an upgraded Rocket Conversion TSIO‐520NB engine with long range tanks and hot prop. Bring Offers!!! Airframe Details: Total Airframe Time: 4,155 Hrs Engine(s) Details: Engine: Rocket Conversion TSIO‐520NB engine TSMO: 125 Hrs Prop: McCAULEY PROPELLER (P/N: 3AF32C505-0/G-82NEA-6) TSN: 125 Hrs Note: Prop installed ...
...more
.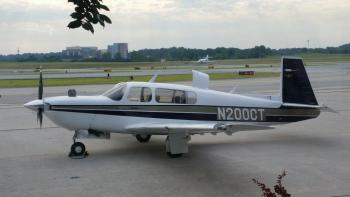 Only Two Owners, Professionally maintained and operated, Always Hangared Airframe: Total Time: 1910 Engines: Mooney TLS Converted to Bravo Lycoming TIO 540-AF1B, New Factory Cylinders with Bravo "Wet head" conversion at 832 hours Props: 3 Blade McCauley B3D32C417 Prop resealed & propeller deice brush assemblies replaced at September 2017 annual...
...more
.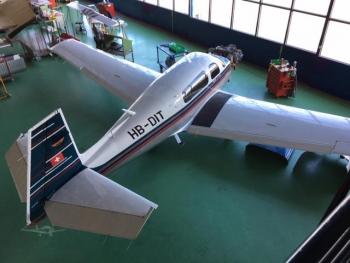 Very nice Mooney TLS Bravo, low flight time, very good condition. Smooth, powerful and efficient. Amazing performance for a single piston engine Aircraft. Faster than many twins for less fuel consumption. Professionally maintained by EASA Repair Station Airframe: Total Time: 1450 ARC Valid through June 2021 No damage history Currently hangared in Lausanne Swiss registered in 2020, VAT paid i...
...more
.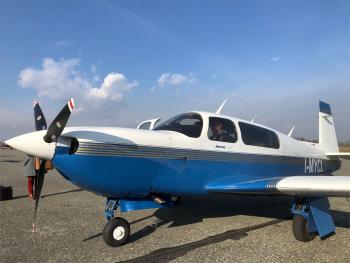 Very clean and original, one owner TLS Bravo with long range fuel tanks, Always hangared and never damaged, Specifications subject to verification by purchaser Aircraft subject to prior sale or withdrawal from the market at any time without prior notice Airframe: Total Time: 1020 Max Takeoff Weight: 3,362.05 lb Monroy Long Range Fuel Tanks! In very good original condition Always hangared...
...more
.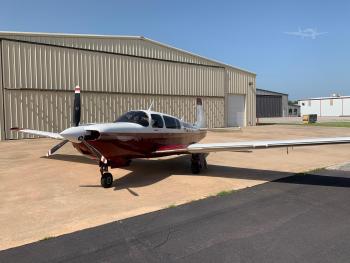 1994 Mooney M20M Bravo TLS w/ new DS-B Out. Highlights include: Complete TKS Deice System, King Silver Crown Panel, Stratus Appareo ESG transponder w/ ADs-B Out, Speed Brakes, Standby Vacuum System, and Installed Oxygen System Airframe: 1293 Total Hours Engines: Make: Lycoming / Model: TIO-540 AF1 A/B / Serial # L-9459-61A 297.3 SMOH Competed 09/04 2,000 TBO Props: Make: McCauley / Model: ...
...more
.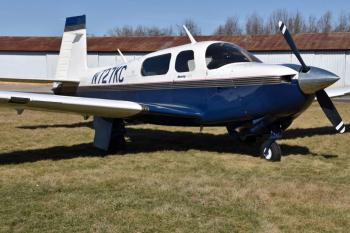 Nice 201 with GNS 430W, S-Tec 50, KCS-55A, GMA-340, WX-900, JPI EDM 700, Hoskins FT-101. Recent annual by Air-Mods, a certified Mooney Service Center Airframe: TTAF: 1455 Engines: Time: 1455 Props: SMOH: 493...
...more
.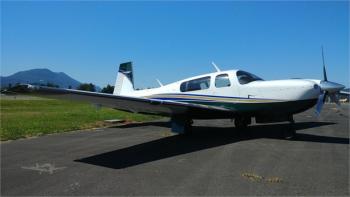 Aircraft is subject to verification of specifications, logs, times, damage and all equipment listed. Airframe: Total Time: 2,710 Engines: Continental IO-550N8B, 2000 TBO installed April 2013 – zero time 960 Hours Total Time Since New Props: Hartzell PHC-J34F-1RF/F7498B installed April 2013 – zero time 960 Hours Total Time Since New Governor overhauled April 2013...
...more
.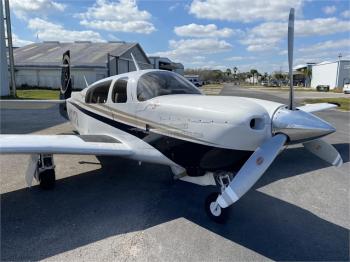 Low Time Mooney Ovation GX with G1000 Only 781 Total Time Since New Complete Records, NDH, Air Conditioned, Turn Key ready to fly Aircraft Airframe: Total Time: 781 Engines: Time: 781...
...more
.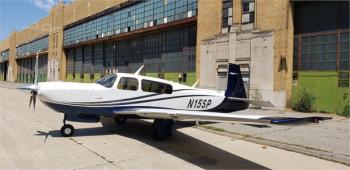 Nice, low time, NDH, 2008 Acclaim Type S, G1000, GFC700 Autopilot,TKS know ice protectiuon System, Monroy fuel tanks (130 gallons useable), SVT (Synthetic Vission Tecnology), GDL69A Satalight Data Receiver, complete logs and more. Accessories include, hand tow bar, cowl plugs. Tannis engine heater, cowl blanket, Kennon Covers lined windshield and cabin cover & wing & horizontal stabilizer covers. ...
...more
.