Inactive Ad
---
The ad you requested is no longer active, however you may be interested in some of the following Mooney ads:
displayAdsHomeRecent
---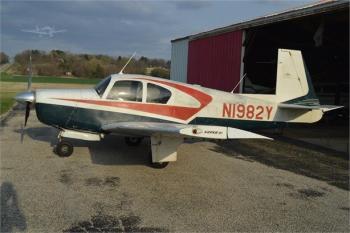 Airframe: 3445 Hours Total Time September Annual Gear up landing 8/2002 @ 2935 Tach Time - installed new propeller and engine inspection by Poplar Grove Airmotive. Engines: Time: 905 SMOH Engine overhauled 1994 with a prop strike inspection / tear down in 2002 Props: Time: 510 520 Hours Since New Three Blade Propeller - New in 3/2003...
...more
.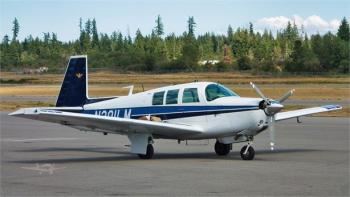 Fresh Aircraft presents this "well taken care of" Mooney. Has had the same owner for 22+ years. Aircraft has been maintained with an open checkbook. The mods on this aircraft are second to none. Basically this is a Mooney 201, with the price tag of an F model. Always hangered and it shows. All Logs present since day one. PRICE INCLUDES BRAND NEW AVIDYNE IDF440 TOUCH SCREEN WAAS GPS W/WIFI...
...more
.
1969 M20C equipped with a Garmin 430 WAAS and Garmin 345 Transponder with ADSB in and out. Other upgrades include three blade Hartzell propeller STC SA4529NM, Whelen wing tip Nav/Strobe STC SA800EA and Rajay Turbocharged Lycoming O-360-A1D STC SA1156WE. No known damage history. Engine: Lycoming O-360-A1D S/N, L-4822-36A Power: 180 Horse power Engine hours: SMOH 1,724.3 hours Props: Pro...
...more
.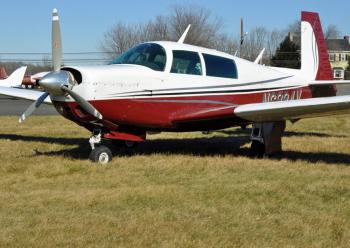 Airframe: TTAF: 4537 Engines: SMOH: 1333 Props: SPOH: 1041 Don't miss the chance to own this aircraft. Click
here for more details.
.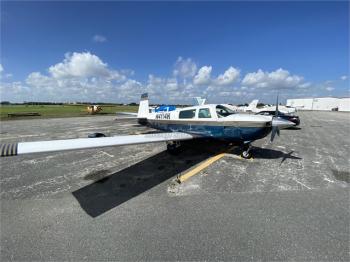 Full Garmin, Panel G-500, EFIS Panel, GTN650W, GTX-330ES, 225 Nav/Com, STEC 55X Autopilot, GAMI, Speed Mode, LR Fuel System Airframe: Total Time: 4741 Engines: Time: 2817 TBO: 2000 Props: Time: 1675...
...more
.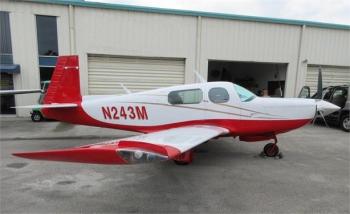 GNS 430 WAAS, EDM 830, WX500 LONG RANGE FUEL 190 KTAS ADS-B COMPLIANT Airframe: Total Time: 3,421 Engines: Time: 1,143 TBO: 1,700 Continental IO550A (None Turbocharged), 300 HP Rocket Engineering Missile Conversion STC from 200 HP 362.5 STOP and Bottom End Work Props: 520 SPOH (Done Feb. 21, 2010 via STC) Hartzell 3 Blade Conversion – Full Feathering...
...more
.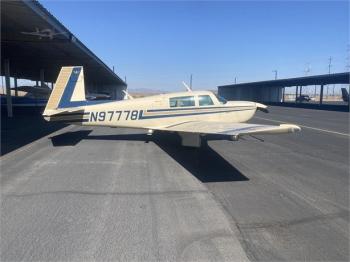 Fresh Aircraft presents this super clean J Model Mooney. This aircraft is the perfect cross-country machine for either business or pleasure. The speed brakes are extremely useful in energy management. If you are looking for a good, clean and solid Mooney, look no further. Engine overhauled by Western Skyways. Airframe: Total Time: 6,097.4 Engines: Time: 1653 SMOH TBO: 2000 Props: ...
...more
.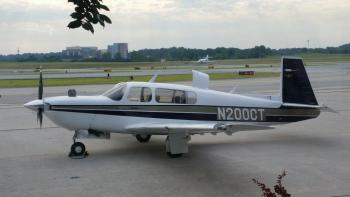 Only Two Owners, Professionally maintained and operated, Always Hangared Airframe: Total Time: 1910 Engines: Mooney TLS Converted to Bravo Lycoming TIO 540-AF1B, New Factory Cylinders with Bravo "Wet head" conversion at 832 hours Props: 3 Blade McCauley B3D32C417 Prop resealed & propeller deice brush assemblies replaced at September 2017 annual...
...more
.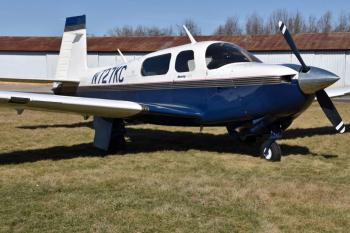 Nice 201 with GNS 430W, S-Tec 50, KCS-55A, GMA-340, WX-900, JPI EDM 700, Hoskins FT-101. Recent annual by Air-Mods, a certified Mooney Service Center Airframe: TTAF: 1455 Engines: Time: 1455 Props: SMOH: 493...
...more
.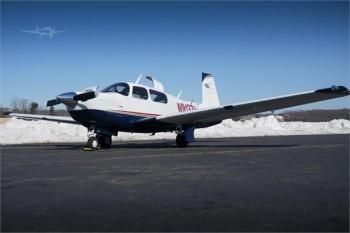 1996 Mooney MSE - 2,800 TT, 1,100 SMOH, Loaded with Avionics - G600, SVT, XM Weather, Chart Display on G600, Full Garmin integration with KFC-150 via GAD43E, LED Light Kit, Stainless Steel screw kit, NEW Paint with high quality clear coat ($$$), interior is in outstanding condition as well. Hangared at DXR. This is by far the best equipped MSE on the market, no expenses spared!!! Airframe: To...
...more
.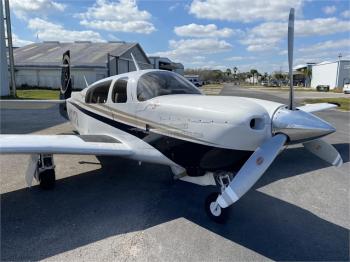 Low Time Mooney Ovation GX with G1000 Only 781 Total Time Since New Complete Records, NDH, Air Conditioned, Turn Key ready to fly Aircraft Airframe: Total Time: 781 Engines: Time: 781...
...more
.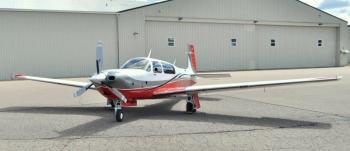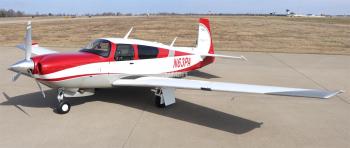 130 Hours SNEW, ADS-B Compliant, Garmin G1000 NXi WAAS Avionics with Garmin GFC700 A/P, New Dual-Door Configuration, Air Conditioning, Garmin SVT, Speed Brakes, LED Lights, Redundant Electrical System, NO Damage History, Complete Logs SNEW, Always Hangared and Well-Maintained, Call for Price. Additional Comments: Located in Lexington, KY - KLEX No Damage History Mooney Service Center (Factor...
...more
.