Inactive Ad
---
The ad you requested is no longer active, however you may be interested in some of the following Piper Aztec / Geronimo / Apache ads:
---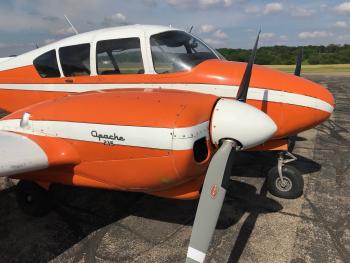 An Apache with performance! Factory 235 HP Apache. Fresh prop AD inspections, fresh annual. Great time builder! $49,000. Engines: SMOH L/R: 2280/1450 235 HP, Right Engine MOH done 1993 by G&N Aircraft Engines. Top Overhaul done in 1994 @ 1,016 SMOH - 1,265 Hours Props: Last AD inspection done 3/19 - 5 hours...
...more
.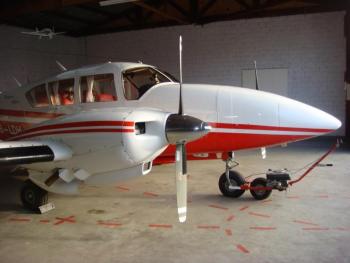 Private Aircraft, In very good condition, 6 Seats, 15 hours range! 1674.5 LBS useful load! Airframe: Total Time: 3855 In very good condition 15 hours range! Empty Weight: 3549.5 Lbs (weighed 16.06.2011) MTOW: 5200 Lbs Total Fuel Capacity: 192 USG Always hangared Annual Inspection with all new engine flexible oil and fuel lines (60 hoses) completed February 8, 2019 ARC Valid t...
...more
.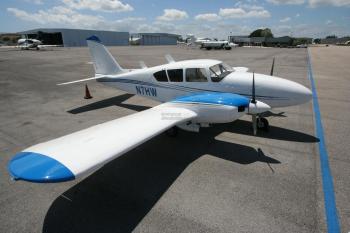 5858 Total Time, 906/953 SMOH 533/529 SPOH, Garmin GPS, STEC 50 AP New Paint Super Clean Interior Complete Records! Airframe: 5858 TOTAL TIME Engines: 953 SMOH Props: 533/529 SPOH on both Props 2011...
...more
.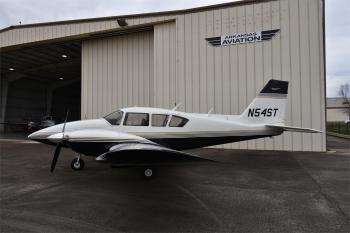 Only 5906 Total Time 653/653 SMOH 653/653 SPOH, Garmin 430W, GTX337 ADSB, GTN 796, HSI, FD, AP, Numerous Diamond Aire Mods, Lopresit, JPI, GAMI, Shadin Rosen ETC. Airframe: 5906 Total Time Engines: Engine 1 Time: 653 SMOH Engine 2 Time: 653 SMOH Props: 653/653 SPOH First Run Blades...
...more
.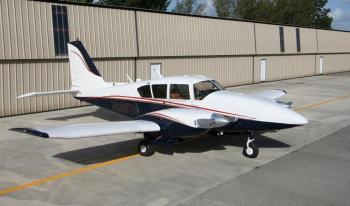 GARMIN PANEL Garmin G5, Garmin 530W Garmin 430, GDL69A XM WX, Garmin GTX-330ES, ADS-B, JPI 760 Digital Eng Monitors, Shadin Fuel Flow, Long Range Fuel Tanks, If you are looking for a Late Model F Aztec that shows like NEW & Smells Like NEW. STUNNING AIRCRAFT! Airframe: Only 5100 Total Time Since NEW Engine(s): Lycoming IO-540-C4B5 250 Horsepower per side 900SMOH RE 2006 1700 SMOH LE 1995 ...
...more
.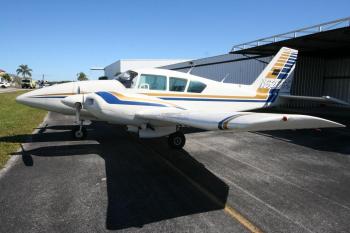 Great Piper Aztec F with only 4500TT 108/1656 SMOH, Garmin 430, ADSB in and Out, HSI, Color Radar, Stormscope, Autopilot, Very Clean in and Out Long Range Fuel, Ready to fly. Airframe: 4504 Total Time Engines: Engine 1 Time: 108 SMOH Engine 2 Time: 1656 SMOH ...
...more
.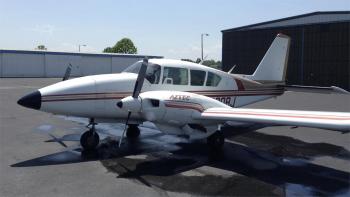 Airframe: Total Time: 3177 Super Clean Low time with original Paint and Interior! Always hangared Engines: Time: 1460/5 Props: Time: 1411/1023...
...more
.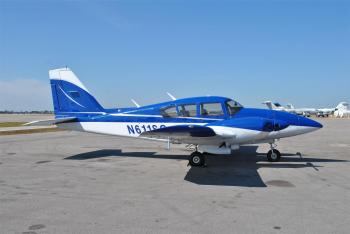 Super Low Time F Model with only 3780TT 20/20 SMOH, 20/20SPOH, Garmin Panel with WAAS, ADSB, LPV, Including King KFC 200 AP, Long Range Fuel. Incredible Paint and Leather interior. LED lights, Part 135 Ready Airframe: 3780 Total Time Engine(s): Both Engines Overhauled by Certified Engines Unlimited April 2019 IO-540-C4B5 New Exhauts New Hoses New Lord Mounts Props: 20 Since Left Prop Ov...
...more
.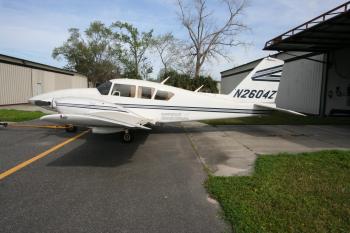 Low time 81 F Model, Only 4000TT 224/224Since Factory Remans, Garmin and Aspen Panel, King KFC-200 AP/FD, Long Range Fuel, Digital Engine Monitor, This is the LAST YEAR of production of the Aztec only 13 SN where manufactured. It represents an outstanding value for a Piper heavy lift twin with serious range Airframe: ONLY 4051 Total Time Since NEW Engine(s): 224/224 Since Factory Reman on both...
...more
.