1967 Piper Cherokee 180
Reg # N4751L
$79,900
3,134 Hours Since New
ENGINE:
1,463 hours since Major Overhaul
180 Horsepower Engine
Make: Lycoming / Model: O-360-A4A / Serial # L-11196 36A
Most recent compressions taken March 25, 2022 were 79 79, 79, & 79.
PROPELLER:129 hours on BRAND NEW Prop
Make: Sensenich / Model: 76EM8S5-0-60 / Serial # 103338K
Propeller Installed 06/14 by K.R.T. Aviation LLC
MODS:
Speed Tips & Fairings
Flap Gap Seals
AVIONICS:
Garmin GDL-82 w/ADS-B Out
P.S. Engineering PMA 6000 M-C Audio Panel w/ 4-Place Stereo Intercom
King KY-97A Digital Com Radio #1
King KNS-80 Digital RNAV w/VOR, LOC, DME & Glideslope
King KX-155 Digital Nav-Com w/ VOR & Localizer
Yoke mounted Garmin GPS Map 295
Garmin GTX-327 Digital Transponder w/ Mode-C Encoder
ADDITIONAL EQUIPMENT:
Speed Tips and Fairings
Engine Preheat
406 Hz ELT
Flap Gap-seals
Fire Extinguisher
Wheel Pants
INTERIOR:
All Original in Good Condition
Two Tone Blue Seats
Dark Blue Carpet
Light Blue Leather
White interior plastics and headliner
Rated: 7+.
EXTERIOR:
Original Paint in Good Condition
White base.
Light Blue major trim.
Dark Blue minor trim & accents.
Matching Blue, Dark Blue, and White Wheel Pants
Rated: 7+
Annual Next Due: April 1, 2023.
All Logs Since New.
No Known Damage History.
IFR Pitot-Static certification next due: April 1, 2024.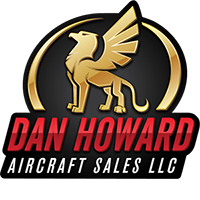 Dan Howard Aircraft Sales LLC
Tulsa,OK
Tell the dealer you saw this ad on
AircraftDealer.com