Inactive Ad
---
The ad you requested is no longer active, however you may be interested in some of the following Piper Cherokee Archer ads:
---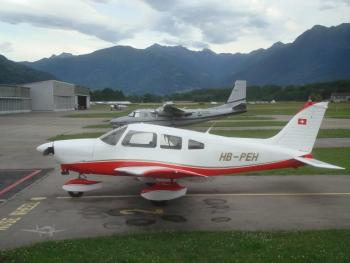 S/N: 28-7990531 All AD's (PA's) have been complied with The NAV/COM is not FM Immune Damage history: - Nov. 2006, Hard landing with subsequent inspection. Riveted doubler on RH wing lower skin. - Feb. 97, repaired LH wing outboard leading edge skin replaced - June 94, RH wing outboard leading edge skin replaced - April 81, Repair of RH wing end after it was hit by a propeller, 25 cm cut....
...more
.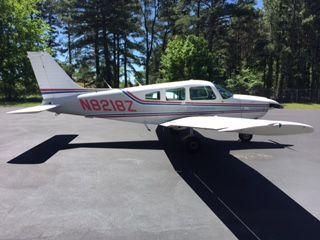 Fresh extensive annual Good maintenance and solid flier - always factory engine and prop overhauls. Get flying at a great price! Engines: SFOH: 2335 SFOH 2-23-09...
...more
.
Only 121 hours on a Penn Yan Aero engine, good paint, very nice interior, PMA-8000G, GNS-530W, KX-155, GTX-345 w/ ADS-B In & Out, STEC-30 Autopilot w/ Altitude Hold, XM Stereo, FP-5 Dig Fuel Flow, Wing Tip Strobes, Custom Wood Grain Instrument Panel, Pulse Lights, & Wheelpants. Fresh January 2020 Annual Inspection, Ready to Go! Airframe: 11,320 hours Total Time Since New Useful Load = 922 lbs. ...
...more
.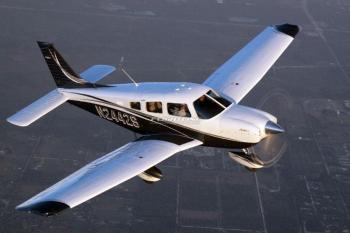 Garmin G1000 Avionics Suite, Aspen Standby EFD-1000, WAAS Certified GPS, GTX 33ES Transponder, TIS, and Terrain and Obstacle Mapping Engine(s): Lycoming O-360-A4M, 180 hp, 4 Cylinders Prop Specs: Sensenich, 2 Blade, Fixed Pitch...
...more
.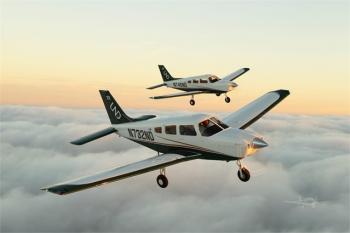 Order your Factory new Archer for 2019. Only limited supply! Don't miss the chance to own this aircraft. Click
here for more details.
.