Inactive Ad
---
The ad you requested is no longer active, however you may be interested in some of the following Piper Cherokee ads:
displayAdsHomeRecent
---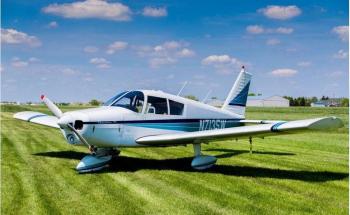 Airframe: TTSN: 2000 hrs All Cylinders mid 70s Engines: TTSN: 2000 hrs Lord Eng Mounts,Starter NEW Pitot Static System, Wiring, Circuit Breakers & Switches Useful load: 1000 lb Props: New SENSENICH prop...
...more
.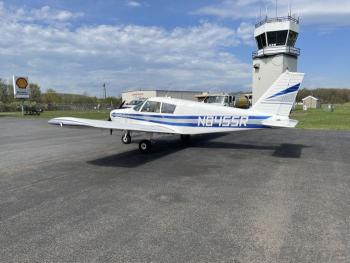 Airframe: TTAF: 4440 Engines: SMOH: 480 Oil changed 2 hours ago. NEW MACFARLANE THROTTLE, VERNIER MIXTURE, & CARB HEAT CONTROLS/ CABLES Props: Prop just balanced...
...more
.
1967 Piper Cherokee 180C PA-28-18 Original paint 7-10 Newer interior excellent condition Serial #28-3907 4025 Tt 537 SMOH compressions 79-74-79-78 Completed annual in March 2021 All new hoses in engine compartment New scatt hoses New engine mounts Newly overhauled oleos on all 3 landing gear Left and right tires are new Brakes overhauled...
...more
.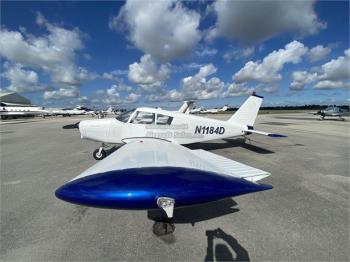 Clean time Builder Low Time Airframe, Garmin GPS Panel Mounted, ADSB, Garmin GTX Transponder, Clean Interior too Airframe: Total Time: 3,775 Engines: Time: 2189 SMOH ...
...more
.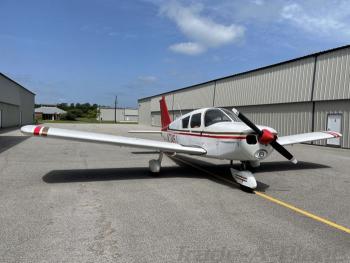 Piper Cherokee 140 Engines: LYCOMING O-320 Total Time: 3426 1309 SMOH Useful Load: 843 lb Props: 1131 SMOH...
...more
.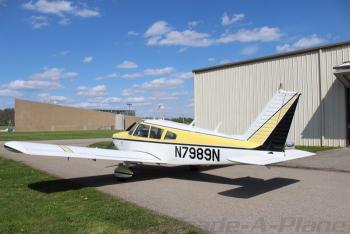 Airframe: This Aircraft always Midwest based NDH found or noticed Annual due 1/1/22 IFR due 7/1/21 All Ad's complied, with some SB's too Piper Cherokee Spar AD 2020-24-05 , previous installed SB 1304A, complete. Passed !! Many Boroscope pics Hangared Engines: Engine Lycoming O-360 A4M W/D 263 SMOH , ALL new FWF 2014 Except/crank and case. New exhaust mufflers/pipes New Li...
...more
.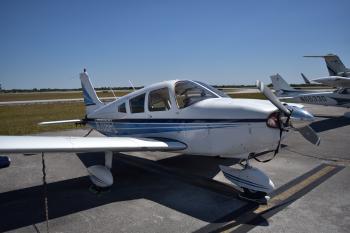 THE SUPER CHEROKEE 140!! This is a unique flying machine. Many modifications were done on this Cherokee, like a 180 Hp Lycoming engine with a constant speed propeller. A 3rd side window on both sides. A baggage door and floor just like on PA28-180's Also, the cowling and exhaust systems were updated. Change control yokes to large rams horn style. Pitch trim went from ceiling to the floor and...
...more
.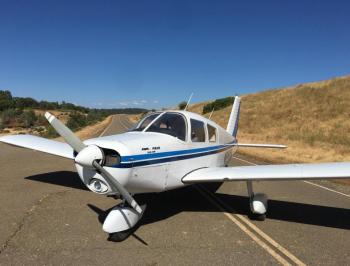 Airframe Time: 6881 Hours Total Time Engine Time: 557 Hours SMOH on 160 HP 0-320 Lycoming, 2000 hour TBO. Annual Due: December 2021 Useful Load: 850 Lbs....
...more
.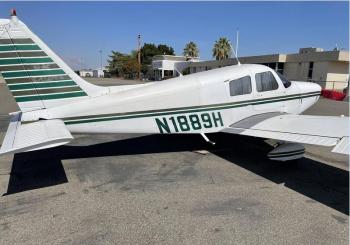 Airframe: Speed mod flap and aileron gap seals Speed wing tips and horizontal tips Engines: Lycoming O-320-E3D Props: Sensenich propeller M74DM-O-58 K3450 SPOH: 560.81...
...more
.