Inactive Ad
---
The ad you requested is no longer active, however you may be interested in some of the following Piper Cub ads:
displayAdsHomeRecent
---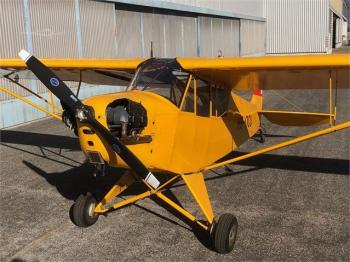 Private Piper Cub hystorical plane. Very nice condition. Specifications subject to verification by purchaser Airframe: Total Time: 8209 Swiss log books start in August 1947, after a complete overhaul with total time of 263 hours Recovered with synthetic fabric, completed May 30, 2005 Empty Weight: 382 kg, weighed in August 2018 Engines: Time: 538 SMOH TBO: 1800 Engine manufacture date...
...more
.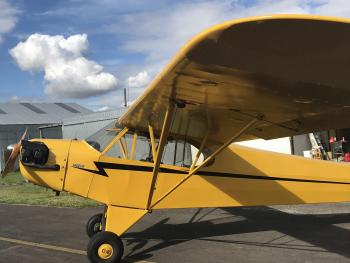 This vintage J3C-65 is beautiful and as fun as it gets and only has 207 SMOH. The aircraft has been restored and left in pristine condition. All of the parts are original. It just had its annual and flys frequently. If you are looking for the perfect vintage perfect Piper Cub, you have found it. This aircraft is clean inside and out and truly is the vintage aircraft you have always wanted. Engi...
...more
.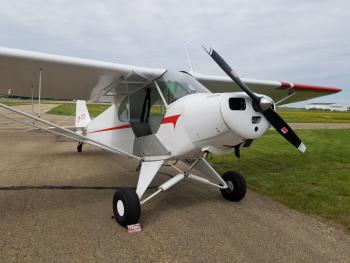 Engines: 105hp Lycoming 347 hours SMOH 4587 hours TTAF No Damage History Interior is great, front seat has shoulder straps. Comes with extra fuel cap and another set of tires. No exterior issues except for two cracks in the top paint coat. Sealed struts to comply with AD Slick magnetos Radio and transponder (transponder was reading correctly, just isn't up to date) Garmin 196 GPS H...
...more
.
NEW HORIZON MICROTECHNA (AIRBATIC), TRIG 8,33, KING TRANSPONDER S, "SPITFIRE" STARTER BUTTON, NEW TIRES – DISK BRAKES, METAL AILERON AND FLAPS, NEW EXHAUST, TOW COUPLING, NEW BUNGIEES, ENGINE <500H SMOH, TTAF 3860 POLYFIBER COVER & NEW PAINT 2017, PROP IN GOOD CONDITION, NORMAL CATEGORY, ALWAYS HANGARED, RUNS ON MOGAS 98 OCT. 25L/H CRUISE. AIRCRAFT BASED IN PORTUGAL. $99,000...
...more
.
Are you looking for a super fun Piper Super Cub with 180 horses, squawk free and ready for a blast? Here it is! It is in excellent condition throughout. Complete overhaul and restoration with new fabric covers throughout the upgrade. All squawks and issues have been solved. Just jump in, preflight, and fly. Piper PA-18 with the 180 engine are rare and so much fun. Airframe Details: The PA-18 f...
...more
.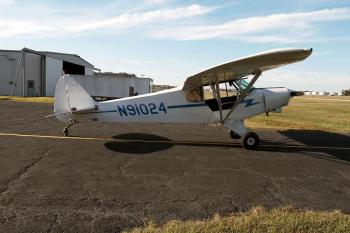 Airframe: Total Time: 1,910 Hours Engines: Time: 71 Don't miss the chance to own this aircraft. Click
here for more details.
.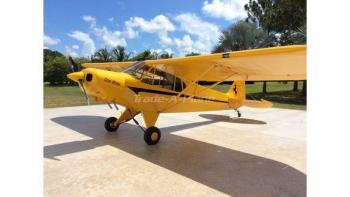 2016 PA-11 Clip-Wing Cub Special (PA­11 Clone), Flying as LSA, Experimental Amateur Built Airworthiness Certificate Issued 7/6/2016, Poly­Fiber, Flying off 25hrs on Cert. 0­ overhaul, O235­L2C, 118hp, 72" Sensenich Ground Adj. Composite Prop., Park Brake, Advanced Flight Systems AF­5500 Touch High Resolution Display EFIS Panel, ADAHRS, ADSB In/Out, TAWS, HITS, WX/Traffic, AOA, GPS, Panel Moun...
...more
.