1979 PIPER TURBO LANCE II
Reg # N2133A
$71,500
1979 Turbo Lance 2 ( T-TAIL, PA-32RT-300T. This is a super low time un-restored Lance 2. Airframe TT: 1264 Engine TT: 1264. This aircraft is out of annual. Please see documents tab!

Airframe:
TTAF: 1264

Engines:
Time: 1264

Props:
130 SMOH
2 KX155's
KMA24
M3 GPS approach
DC intercom
ADF
King DME
Altimatic 3
Electronics international engine monitor
Electronics International Digital Volt/amp meter
Original fabric and carpets see pictures. This thing is in best terms a time capsule.
We have inspected this aircraft and have a list of items needed for return to service, Client wants to sell as is.
1) Turbo needs rebuilt
2) Ignition switch needs replaced
3) Left wing inboard fuel tank leaks near the sump
4) ELT needs serviced
5) Light surface corrosion by blower motor ( common issue )in aft section needs treated.
6) Needs new main ships battery
7) 9 AD's need to be complied with
8) All wheel bearings need serviced and or replaced.
9) Shimmy damper needs replaced
10) Heading indicator inoperative
11) Brakes need bled
more smaller items but these are the main ones.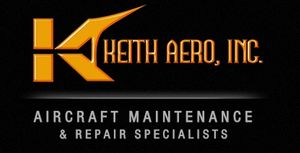 Keith Aero Inc
IL
Tell the dealer you saw this ad on
AircraftDealer.com