Inactive Ad
---
The ad you requested is no longer active, however you may be interested in some of the following Piper Malibu ads:
---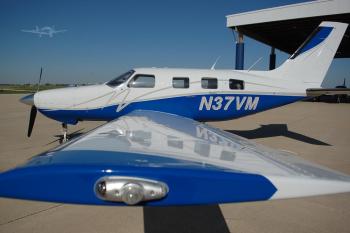 6233 Total Time Malibu with TSIO 550-B Upgrade, Garmin equipment, ADSB and very nice paint. Based in the Chicago area Airframe: Total Time: 6233 Engines: Engine 1 Time: 1349 SNEW Continental TSIO-550-C1B Props: Hartzell HC-C2YF-1BF Two Blade Propeller 453 Since Overhaul...
...more
.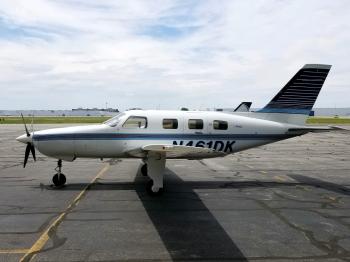 TOTAL TIME: 1845 Hours ENGINE TIME: 221 Hours Since Major Overhaul by Custom Airmotive 11/2007 Continental TSIO-550C PROP TIME: 133 Hours Since Overhaul on 4 Blade MT Prop 9/2016...
...more
.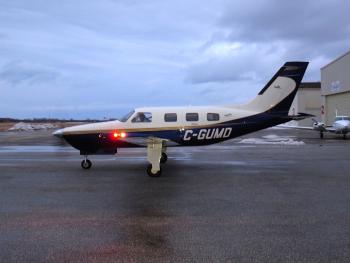 2,687.1 Total Time, 852.7 SNEW Lycoming TIO-540-AE2A SN RL5123-61A, 722.5 Since Overhaul 3 Bladed Hartzell (March 2014 by Maxwell) Annual February 2020 Altimeter/Static/Transponder February 2019 Date of Manufacture 2-29-2000. Useful Load 1,228.7...
...more
.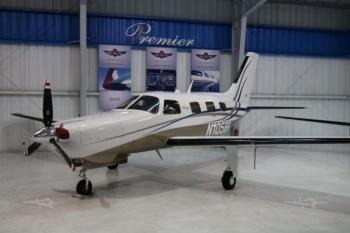 Airframe: SUPERB CONDITION, NO DAMAGE HISTORY, UPGRADED WITH NEW STYLE PIPER ENGINE MOUNT ELIMINATING REPETITIVE INSPECTIONS. HAS WAAS AND AVIDYNE DFC 90 AUTOPILOT!...
...more
.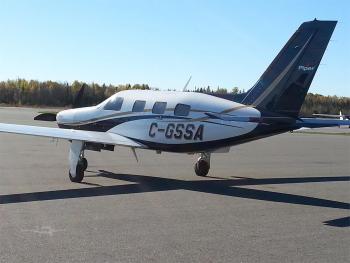 Very Low Time and well equipped aircraft, has the popular fold-down seats, G1000 with WAAS, GFC700 AP, KTA870 Traffic & Terrain, SVT & Chartview, GWX58 Radar and WX500 Stormscope, FIKI and Long Range Fuel (140 USG)! In excellent condition and well maintained! Price has been reduced, please call for further information! Airframe: 735 TTSN Engines: Engine(s)735 TTSN...
...more
.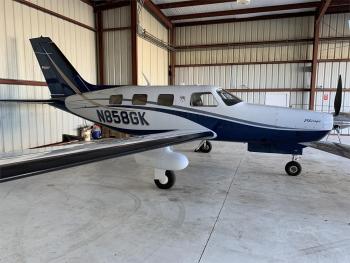 Market Correction - $729,900. N858GK, 2012 PA46-350P Malibu Mirage. Total Time Airframe: 1438 Hours; Total Time Engine 1438 SMOH, Prop 295 SPOH. All Logbooks * Always Hangared * No Damage History, Annual Completed: June 2019; , IFR Completed: FEB/2019; Useful Load: 1238.28 LBS PRICE: Please Inquire. "SPECIFICATIONS SUBJECT TO VERIFICATION UPON INSPECTION" "AIRCRAFT SUBJECT TO PRIOR SALE" Airframe...
...more
.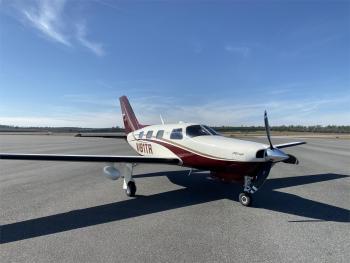 2013 Piper Mirage, 920TT, December 2019 Annual by Regional Piper Service Center, G1000 Avionics, Loaded! Airframe: Maximum Approved Altitude: 25,000 ft Range w/ 45 Minute Reserve: 1,343 nm Maximum Cruise Speed: 213 ktas Useable Fuel: 120 gallons 5.5 psi Pressurization System Overhead Switch Panel Speed Brakes Engines: Lycoming Turbocharged TIO-540-AE2A 350 Horsepower...
...more
.