Inactive Ad
---
The ad you requested is no longer active, however you may be interested in some of the following Piper Meridian ads:
---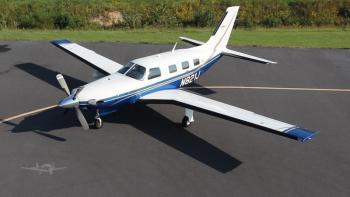 Great Maintenance Pedigree and Service Center Maintained! - Dual G500 Upgraded Panel! - Synthetic Vision (Pilot's PFD) - Dual Garmin 530 WAAS Airframe: Factory Gross Weight Increase (1674 Lbs. Useful Load) Fire Detection System Polished Spinner FIKI—Flight Into Known Ice Package Wing Tip Position and Anti-Collision Lights Cowling Plugs and Prop Slings Battery Minder No Damage Always ...
...more
.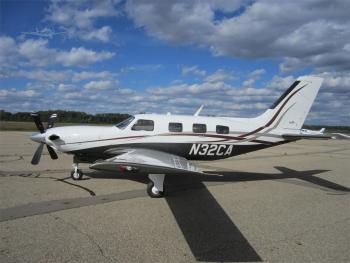 1734 TTAE, 401.7 SPOH, Fresh Hot Section, Fresh Annual, Avidyne Airframe: 1734 Total Time Annual: MARCH 2019 @ 1734. Altimeter/Static/Transponder: Fresh March 2018. Date of Manufacture: 8-18-2005 (2006 Model) Useful Load 1,640.4(2006 Model) Engines: 1734 SNEW Pratt & Whitney PT6A-42A Serial PCE-RM0235 '0' Since Hot Section by Turbines, Inc Props: 401.7 Since Prop Overhaul (October 2014...
...more
.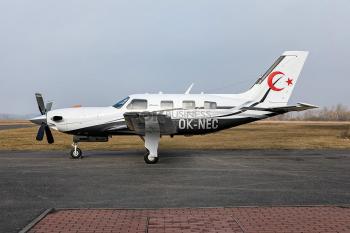 PIPER MERIDIAN 2006 / SN 4697283 / 1317 hrs TT Avidyne Flighmax Entegra System, dual Garmin GNS-430, dual GTX-330 Transponders (one w/Diversity), DME, ADF, Radar Altimeter, S-TEC Magic 1500 Autopilot, IHAS-8000 Integrated Hazard Avoidance System Airframe: Total Time: 1317 Total Landings: 912...
...more
.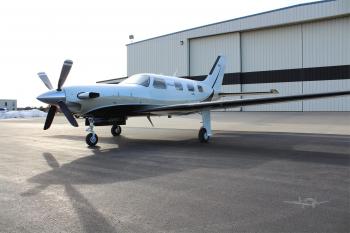 Airframe: Total Time: 2246.5 Engines: PT6A42A, S# PCE-RM0372 TT:2246.5 CSN: 1848 176.5 SHSI 176.5 SPOH Props: HC-34N-3Q, S# HH4306...
...more
.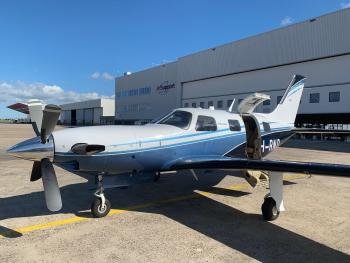 Fresh Light Engine Overhaul & Hot Section Inspection | Fresh 1000 Hour Inspection | Garmin G1000 Avionics Suite | 2020 ADSB Out Compliant | Garmin GRS 56 Satellite Radio / GPS / IRIDIUM | Garmin GDL 69 XM Weather/Datalink Airframe: Total Time: 1009.5 Engines: Total Time Since Hot Section & Light Overhaul: 0 Hours (FRESH) Props: Description HC-E4N-3Q Serial Numbers HH4201 Time and Date Sinc...
...more
.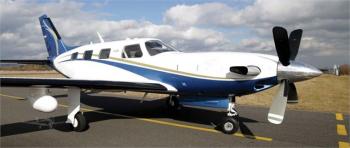 · One Owner Since New · Garmin G1000 3 Display Cockpit · EASA Certified · FIKI Certified · Full Known-Ice Package · ECTM - Engine Condition Trend Monitoring · LED Taxi & Landing Lights · New Design of ECS Cabin Floor Outlets Airframe: 850 Hours 851 Landings Engines: Description: Pratt & Whitney PT6A-42A Propeller: Hartzell HC-E4N-3Q...
...more
.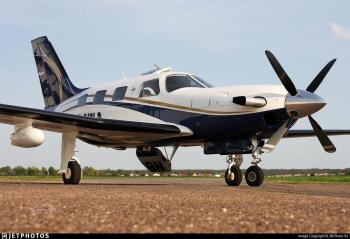 Immaculate Meridian based in France - VAT paid - No damage history - 2 owners only Airframe: Total Time: 800 Engines: Turbine engine P&WC PT6A-42A w/ CAMP Turbine Trend Monitoring - Total Time Since New : 792:00 Props: Propeller Hartzell HC-E4N-3Q w/ Polished spinner - Total Time Since Overhaul : 32:00 (May 2019)...
...more
.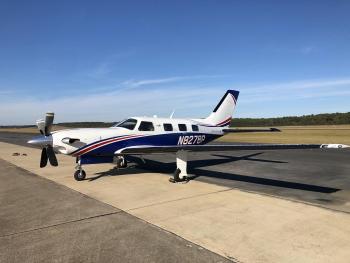 Garmin G1000 Avionics Suite, KTA 870 TAS, Stormscope, TAWS-B, Much more! Airframe: Total Time:555 Engines: Pratt & Whitney Canada PT6A-42A Flat Rated Horsepower at 500 SHP...
...more
.
Garmin G1000 Avionics suite w/Synthetic Vision - Fresh Skytech Annual! - Enhanced AFCS with ESP (Electronic stability protection) - Underspeed protection Airframe: 675 TTAF Fire detection system FIKI– Known ice package with De-ice group 200 amp starter generator 120 amp backup alternator New style LED Wingtip position and anti-collision lights Full corrosion protection with epoxy: Primer...
...more
.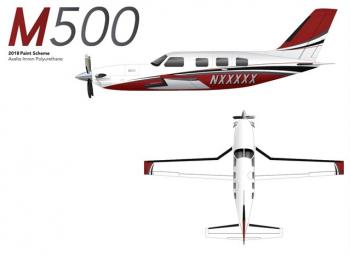 2019 Piper M500, Delivery Time Only. Coming March 2019. Airframe: Delivery Time Only - Delivering March 2019 Engines: )Delivery Time Only - Available Q1 2019 Props: Hartzell 5-Blade Composite Prop...
...more
.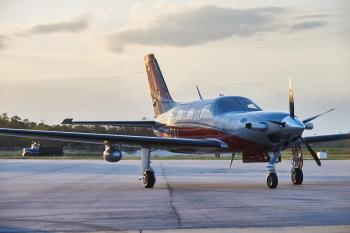 2019 Piper M500, Delivery in June 2019! Don't miss the chance to own this aircraft. Click
here for more details.
.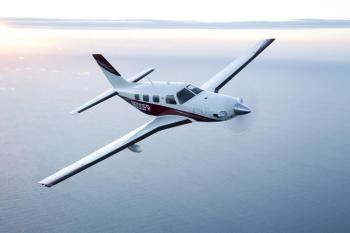 Factory New 2020 Piper M500. G1000 NX1 / GFC 700 Avionics Suite with Synthetic Vision. Upgrades Including 5-blade Hartzell Propeller, WX-500 Stormscope, GTS-825 Traffic and more Airframe: Total Time: 0.0 Engines: Pratt & Whitney PT6A-42A, 500 shp Props: 5-Blade Composite Hartzell Propeller...
...more
.