2019 PIPER MERIDIAN M500
Reg # N588CA
Inquire
Loan Calculator here...
Close
2019 Piper M500, Delivery Time Only. Coming March 2019.
Airframe:
Delivery Time Only - Delivering March 2019
Engines:
)Delivery Time Only - Available Q1 2019
Props:
Hartzell 5-Blade Composite Prop
Standard Equipment 2019 with the following options:
Premium Package
Awareness Package Including Synthetic Vision
GDL 69A Satellite Weather
GTX 345 Second Digital Transponder
Matterhorn White over Metallic Red with Tibetan Pearl Accents
Wellington Interior Package
AmSafe Seatbelts
Carpet Runner
110 Volt AC Power Outlet Cabin and Cockpit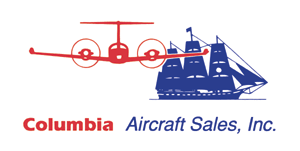 Columbia Aircraft Sales, Inc.
Groton-New London Airport